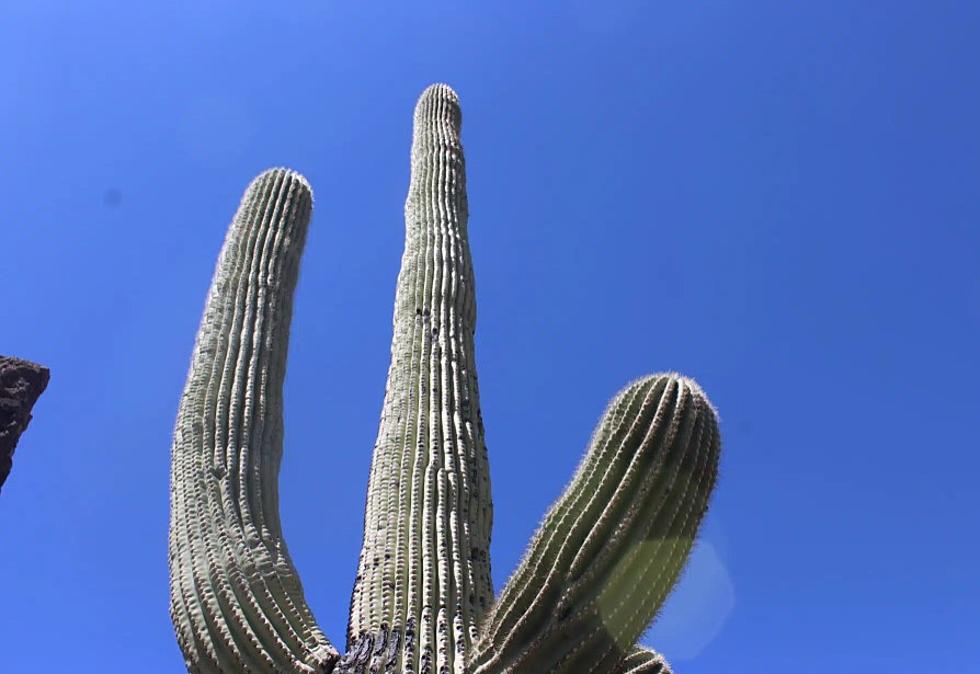 Phoenix records hottest month of any US city in history
(Joe Duhownik/Courthouse News)
Joe Duhownik
PHOENIX (CN) — The hottest month ever recorded in a U.S. city now belongs to Phoenix.
The capital of the Grand Canyon State saw an average of 102.7 degrees Fahrenheit over the last 31 days, beating the previous record of 102.2 degrees, set in July 1996 about 200 miles west in Lake Havasu, Arizona.
For 17 days in July, the heat rose to or beyond 115 degrees. On three of them, it reached 119. The average high was 114.7 degrees.
"The reason why July was so hot is we had that persistent and strong ridge of high pressure, plus we had a lack of thunderstorm activity in the Phoenix area, plus we had the urban heat island," Arizona State Climatologist Erinanne Saffell said.
A ridge of high-pressure air floating over Arizona has kept hot air in place for the last month, delaying the onset of monsoon rains that would otherwise cool things down.
"The urban heat island is the asphalt, parking lots and cement, holding onto all that heat and releasing it very slowly," Saffell said. "So our nighttime temperatures didn't cool off."
Evening and morning temperatures dipped below 90 degrees only 12 times; the average low hovered around 90.8 degrees, the Arizona State Climate office tweeted Tuesday. Phoenix set a record high minimum temperature on July 19, when it never sank below 97 degrees. That day's high was 119 degrees.
"So that was a miserable day," Saffell said.
Phoenix's national weather station at Sky Harbor International Airport recorded no measurable precipitation throughout the month, even though Phoenix residents took to Twitter on Wednesday to celebrate the first monsoon rains of the season.
Because the storms the city saw last week didn't drop at least 0.01 inches within the Sky Harbor weather station's gauge, Saffell said, it didn't count as measurable precipitation.
"We had a few traces, but it's not measurable," she said.
The city has now gone 132 days without measurable rainfall — the fourth longest in its history.
"We just went through April, May, June and now July without measurable precipitation at Sky Harbor," Saffell said. "That's never happened before."
Meteorologists in the Phoenix and Tucson national weather services predicted monsoon rains to fall over the weekend, but the skies remained dry through Monday. Temperatures lowered, though, hitting highs of only 108 degrees Monday and 107 degrees Tuesday, August 1. Tuesday's low clocked in at 86 degrees, only 1 degree above normal, according to the National Weather Service.
But the heat is expected to return above 110 later in the week. The coming weekend is already under an excessive heat watch for highs of 112 and 113, respectively.
Phoenix set more national records throughout July, the National Weather Service tweeted.
Temperatures remained at or above 110 degrees from June 29 through July 30, smashing a previous record of only 19 days at or above 110. Seventeen days at 115-plus degrees broke the record of six from 2020.
Overnight temperatures stayed above 90 degrees for nine days in a row and 19 days in total, setting two more records. Phoenix broke or tied 12 daily high temperature records.
The National Weather Service placed an excessive heat warning on nearly every day of the month.
At least 10 other Arizona cities — Prescott, Yuma, Apache Junction, Carefree and more — recorded their own hottest July on record, the state climate office tweeted.
Maricopa County confirmed 17 and is investigating 209 heat-related deaths in July. Those deaths bring the totals for 2023 to 25 confirmed and 249 under investigation. The county health department maintains a heat-relief map that includes cooling stations, hydration stations and donation sites for those who can't escape the extreme heat.
While August should be wetter than July, the city is still facing extreme heat.
"Overall," Saffell said, "it looks to be one of the hotter and drier summers, probably."