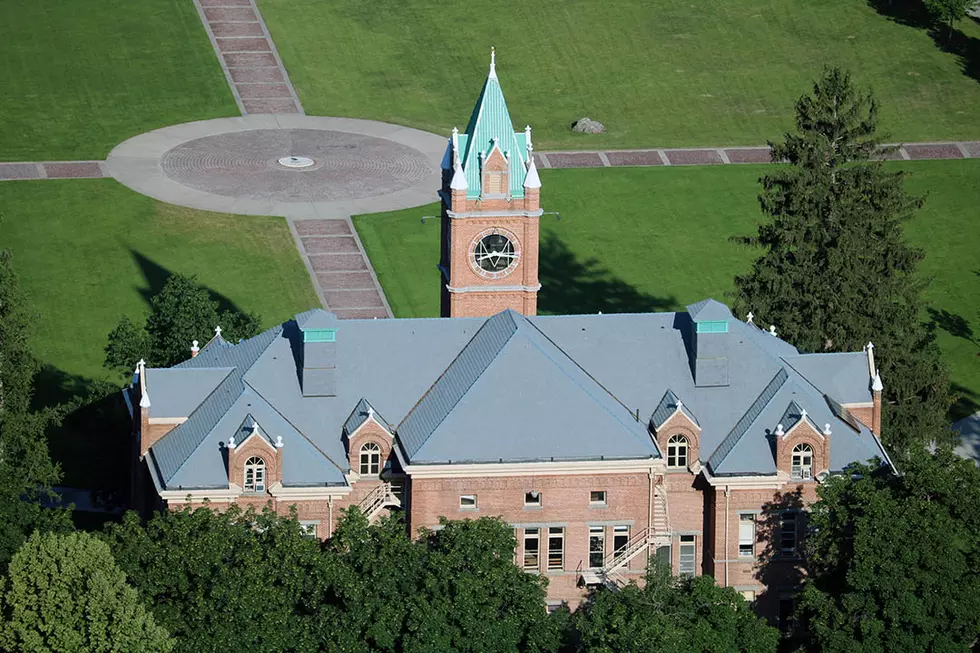 Opinion: Proposed bill contrary to UM's pursuit of inclusivity
Jack Rinck of the Associated Students of the University of Montana was the bill's only listed opponent. He said the bill attempts to solve a nonexistent problem and hinders students' rights. (File photo)
My name is Maggie Bornstein and I am the student political action director for the Associated Students of the University of Montana.
In the past month, the Associated Students of the University of Montana has had the privilege to work towards allocating funding for dozens of student groups that captivate the diversity of student interests that make the University of Montana a campus unlike any other.
From the Climate Response Club to the Telemark Skiing Club, college students have overcome extraordinary barriers to build community in the face of this pandemic. We've heard from students about the challenges they've faced in stewarding student groups old and new, and we've worked tirelessly to support their tremendous and unprecedented efforts.
Earlier this week, Representative Mike Hopkins (R-Missoula) published an Op-Ed in support of House Bill 349, a piece of legislation he has brought forward this session. House Bill 349 is in glaring opposition to our organization's aim and core values, which includes advocacy for the rights and experiences of students, guided by principles of inclusivity.
We are not in disagreement with Representative Hopkins over the interpretation of House Bill 349. It is legislation that without question, gives a license to discriminate to groups that are ideological, political, or religious in nature. Furthermore, its passage would mandate that we be compliant and complicit with discrimination, using student fees of all students to pay for activities students themselves could be barred from. Representative Hopkins believes that this is a worthy and ethical cause. We do not.
Students have asked a lot from us amid this pandemic, from COVID-19 safety guidance to support for digital platforms. However, we've not been approached by students asking for an exemption to comply with our non-discrimination policy. Our reality is that many University of Montana students are deeply hurt by the mischaracterization that comes with the myth that students want House Bill 349.
Students are not worried about slippery slope arguments around leadership takeovers and reject the notion that this has the best intentions for students facing marginalization. When our organization crafted our legislative priorities, it was with guidance from students who overwhelmingly asked that we combat discrimination. It is clear that University of Montana students, and the groups they lead and belong to, do not have the will to discriminate. Students want need-based aid, stronger protections in landlord tenant disputes, better access to mental healthcare, and much more.
Representative Hopkins has long been an ally to higher education, and we commend him for it. His service has been marked by a commitment to advancing the experiences of Montana students. We write this to ask that Representative Hopkins consider that House Bill 349 may carry unintended consequences that could tarnish the positive college experience that is shared between himself and members of our organization. It is our purpose to advocate for all students, and as such, we stand in steadfast opposition to House Bill 349."