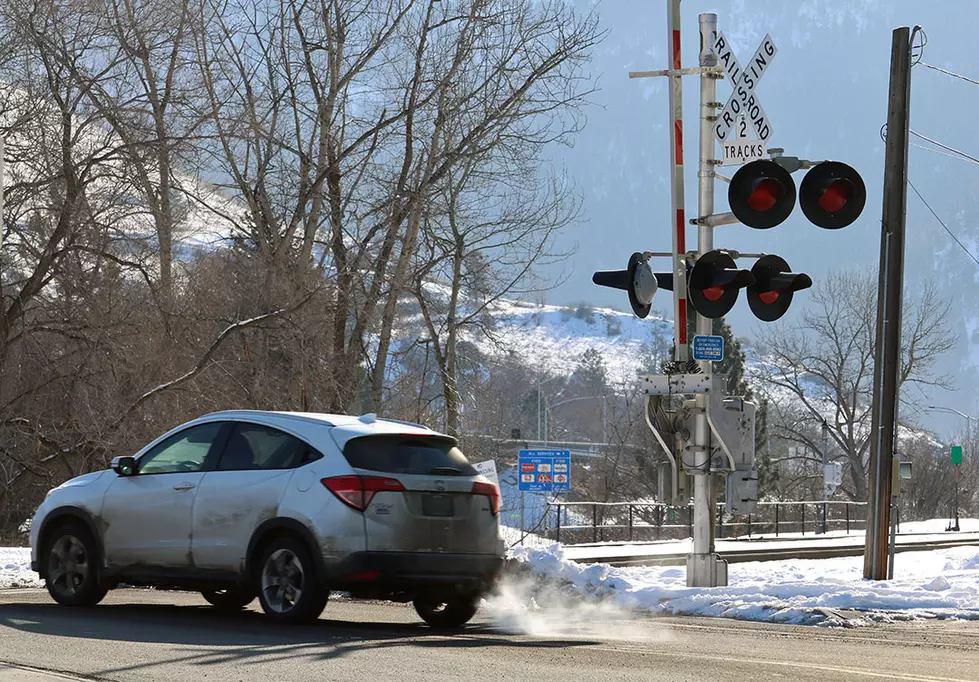 MRA approves funding for wayside horns at noisy Rattlesnake railroad crossing
Last year, MRA provided funding to Missoula Public Works to conduct a study on ways to establish a quiet zone at the Spruce and Madison crossing. The gates lower around 30 to 40 times a day for an average duration of four to six minutes. (Missoula Current file photo)
Residents near the Spruce and Madison railroad crossing in the lower Rattlesnake will see a permanent solution to a long-term annoyance that is the blasting of train horns.
The Missoula Redevelopment Agency this week approved a $200,000 contract to install wayside horns at the crossing. The horns were found to be effective in reducing noise levels and cost less than other options.
"It achieves the goal of the quiet zone without going through that lengthy process with the Federal Railroad Administration and the costs associated with that," said Todd Gass with MRA. "It does result in the trains not sounding their horns."
Last year, MRA provided funding to Missoula Public Works to conduct a study on ways to establish a quiet zone at the Spruce and Madison crossing. The gates lower around 30 to 40 times a day for an average duration of four to six minutes, and the passing trains frequently sound their horns for safety.
The study netted a number of options to reduce the noise levels, including adding more crossing gates and securing a designated quiet zone from the Federal Railroad Administration. That option, however, required $400,000 for two new gates and another $100,000 to complete the quiet zone designation process.
Other options included placing center medians north and south of the crossing and applying for a quiet zone designation. That also proved to be unfeasible and would require the realignment of some roads.
Placing wayside horns at the crossing also emerged as an option and wouldn't require a quiet zone designation. The city and its consultant, Triple Tree Engineering, conducted a wayside horn study over the summer both north and south of the crossing and found them to be effective.
"The demonstration showed a significant decrease in horn sound levels across the neighborhood," said Monte Sipe with Public Works and Mobility. "Several citizens concerned with the train horn noise said they couldn't hear the wayside horns from their home in the Rattlesnake."
Under the approved contract, around $160,000 covers Rio-Tech's cost of delivering and installing the wayside horns. Because this is the first such project in the city, the project includes around $40,000 as a contingency.
"This is one of the things that the nimbleness of MRA is able to do that would otherwise not occur for a number of years, if at all," said board member Karl Englund.