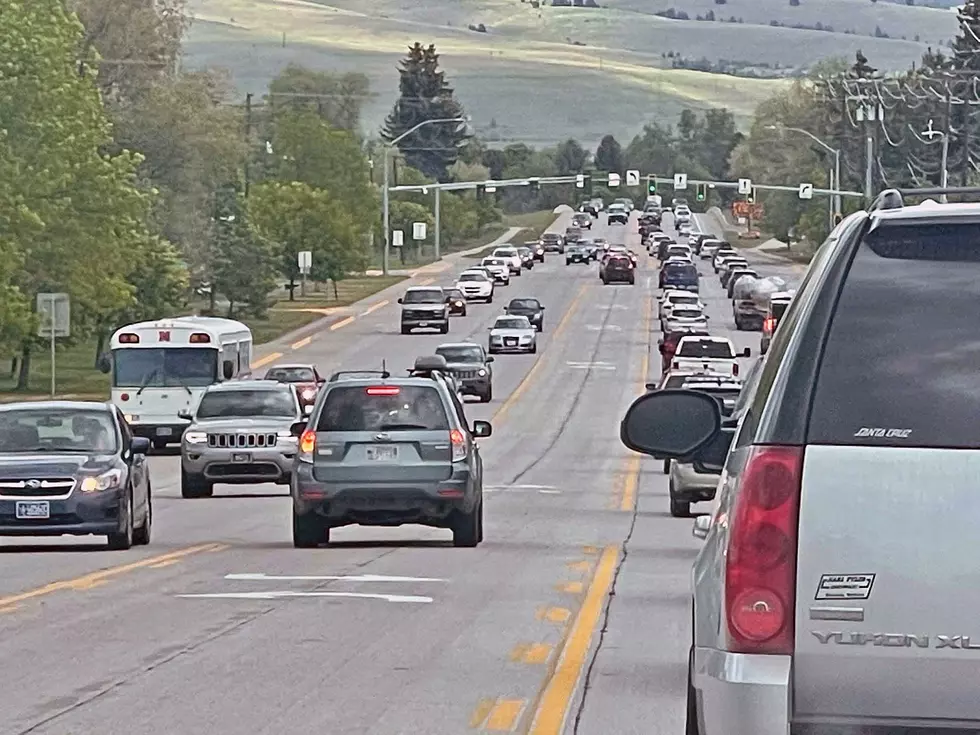 City of Missoula eyes federal funding for Reserve Street safety study
Reserve Street in Missoula. (Missoula Current file)
Martin Kidston
(Missoula Current) While a number of transportation planning projects are advancing across Missoula, the city is hoping to land some federal funding to look at Reserve Street and ways to make it safer.
Thirty years ago, Reserve was little more than a two-lane highway cutting through agricultural land. It has since emerged as the region's largest commercial district and a gateway to the rapidly growing Mullan area.
To fund the study, the city will apply for a Safe Streets for All Grant through the Bipartisan Infrastructure Act. They're hoping to land around $400,000 to fund the study while the Montana Department of Transportation provides the required 20% match.
"It'll give us money to conduct a safety study to identify strategies to reduce fatal and serious injury crashes on Reserve Street," said city planner Deborah Postma. "It would identify strategies to analyze existing conditions and develop alternatives. This is the first step to making any changes to Reserve Street."
Reserve Street serves as a regional highway connecting Highway 93 to the south with Interstate 90 to the north. Due to its heavy use, the corridor has a high concentration of crashes and some community members have been vocal in calling for improvements.
"Although there are a lot of crashes on Reserve Street, the crash rate is not the highest in the city," said Postma. "We see a high number of crashes related to the sheer volume of vehicles traveling on Reserve."
Federal funding has been used recently to make other transportation improvements related to Reserve Street, including a $13 million federal BUILD grant for the Mullan area a Safe Streets for All implementation grant to make improvements to South Avenue.
The Montana Department of Transportation will also launch a pilot project on signal technology on Reserve Street this year. Any additional funding could help address safety improvements identified in the pending study.
"We expect this grant would build upon our city's previous plans and visions," said Postma. "It would also enable MDT and the city to evaluate and prioritize safety projects and improvements."
Funding to conduct to the study is competitive, and city officials expect other Montana municipalities to apply. And while support for making safety improvements to Reserve Street is broad, some have voiced concern that applying for funding to study the highway could jeopardize other high-priority projects in Missoula.
Those include the two-way conversion to Front and Main in the downtown district and plans to convert Brooks Street to a bus rapid transit system. The later could fuel a new wave of economic development, housing and infill development.
Aaron Wilson, the city's transportation planner, said the decision comes down to weighing priorities and what projects certain grants can fund. He doesn't expect the safety study will usurp the city's chances of funding other local projects.
"A lot of our major corridors are underway with specific projects. But with Reserve, there's been a lot of interest and conversations about safety. We don't have a specific project, but this funding allows us to advance that a little further."