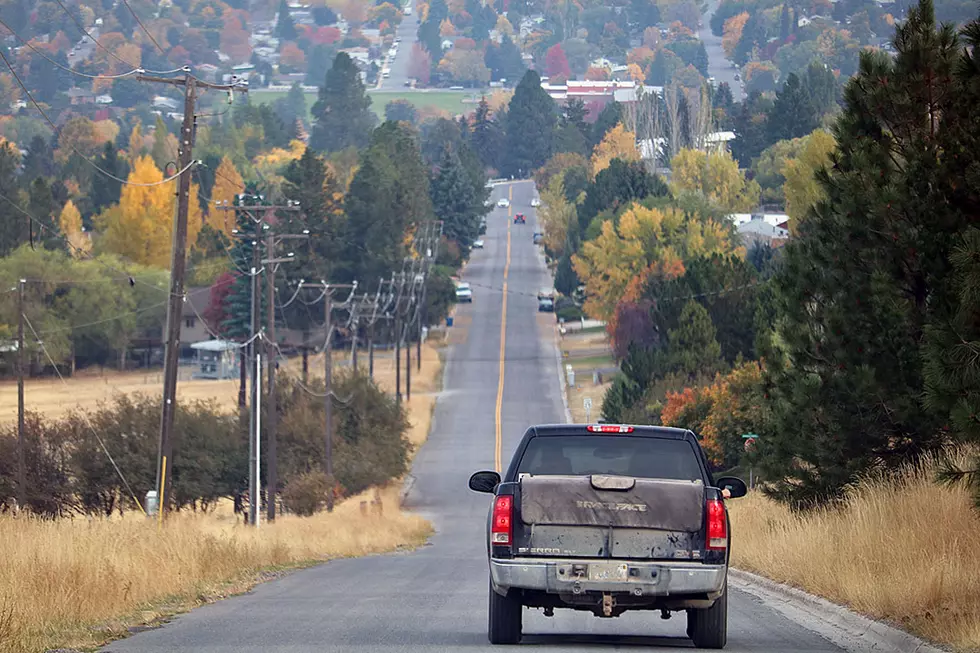 Veto override sets stage for lawsuit to save county road, habitat funding
Laura Lundquist
(Missoula Current) It's still unknown whether wildlife habitat and county roads will get more funding from Montana's marijuana tax revenue, but legislators kept the possibility alive by overruling the governor on a related bill.
On Tuesday, legislators voted to override Governor Greg Gianforte's veto of House Bill 868, one of only four bills to survive a veto so far. HB 868 augments the budget bill, House Bill 2, by appropriating marijuana tax money to meet the allocations spelled out in the popular HB 442. The override is seen as signaling continued interest and strong support for HB 442, but a rare sequence of events stopped legislators from rejecting Gianforte's veto of HB 442.
"Lawmakers' definitive override of the governor's HB 868 veto is one more clear signal that the legislature is committed to making SB 442 law, " said Noah Marion, Wild Montana state policy director. "It's also a message to Gov. Gianforte to stop obstructing the legislature's constitutional authority to vote on overriding his veto of SB 442. SB 442 is a wildly popular bipartisan bill, and it's time for the governor to stop jeopardizing our democracy and let the legislature do its job."
Carried by Sen. Mike Lang, R-Malta, HB 442 allocated a majority of Montana's marijuana tax money to a number of enterprises, including county road maintenance, wildlife habitat preservation, nongame wildlife programs and state parks and trails. The fact that HB 442 benefitted a wide array of Montanans gave it bipartisan appeal, so much so that it passed both the House and Senate with 87% in support. That far surpassed the two-third's supermajority that allows the Legislature to override a veto.
But legislators anticipated a veto even before HB 442 was transmitted to the governor, because the signs were evident. In his budget proposal released before the Legislative session, Gianforte had retracted all marijuana tax money from Habitat Montana funding. That stood in opposition to a law passed by the 2021 Legislature, which allocated 20% of the tax revenue to Habitat Montana, a reduction from the 37% outlined in ballot initiative 190 in 2020.
Then, of the handful of this session's bills that tried to redirect marijuana tax revenue, the Governor's Office supported HB 669, which siphoned all the marijuana money into the state general fund except for $6 million set aside for Gianforte's HEART addiction fund. Funding allocated by a specific law like HB 442 is harder for politicians to manipulate than allocations from the general fund.
As HB 442 accelerated toward passage in both chambers, Ryan Osmundson, Gianforte's budget director, spent more time trying to lobby legislators to vote against SB 442, to no avail.
On May 2, within a day of it hitting his desk, Gianforte vetoed HB 442. In his veto explanation, Gianforte said HB 442 didn't have the statutory authority to allocate the funding, and including that authority in a second bill, HB 868, created a "substantial technical issue."
The veto was announced after the Senate had adjourned but before the House declared sine die. Had both chambers been in session, legislators could have voted to override the veto because the bill passed with a supermajority. Had both chambers been adjourned, the governor is constitutionally required to send the bill and veto memo to the Secretary of State, who would have polled legislators to vote on the veto.
But neither has occurred.
Saying the governor is robbing the Legislature of its Constitutional right to override a veto, Wild Montana and the Montana Wildlife Federation sued the Governor's Office on June 7 while the Montana Association of Counties filed a separate suit in a Helena district court.
Had the HB 868 veto not been overridden, the statutory funding authority for HB 442 would be nonexistent, and plaintiffs could have a harder time arguing their case. But with the funding authority securely in place, the foundation is laid for HB 442 to become  law if the judge rules against the governor.
"This is an important step, (because) the governor stated he vetoed SB 442 in part because there was no appropriation," said Eric Bryson, Montana Association of Counties executive director. "Then he vetoed the appropriation when he vetoed HB 868. Those were the Governor's decisions, in contradiction to the will of the Legislature, and we are thankful for the Legislature's ability to overturn that action."
Of 19 vetoed bills that passed with supermajorities and have been sent out in polls, the Legislature has failed to override 15. The governor vetoed 11 line items in House Bill 5 and legislators have until June 29 to vote on whether to override those.
Contact reporter Laura Lundquist at lundquist@missoulacurrent.com.