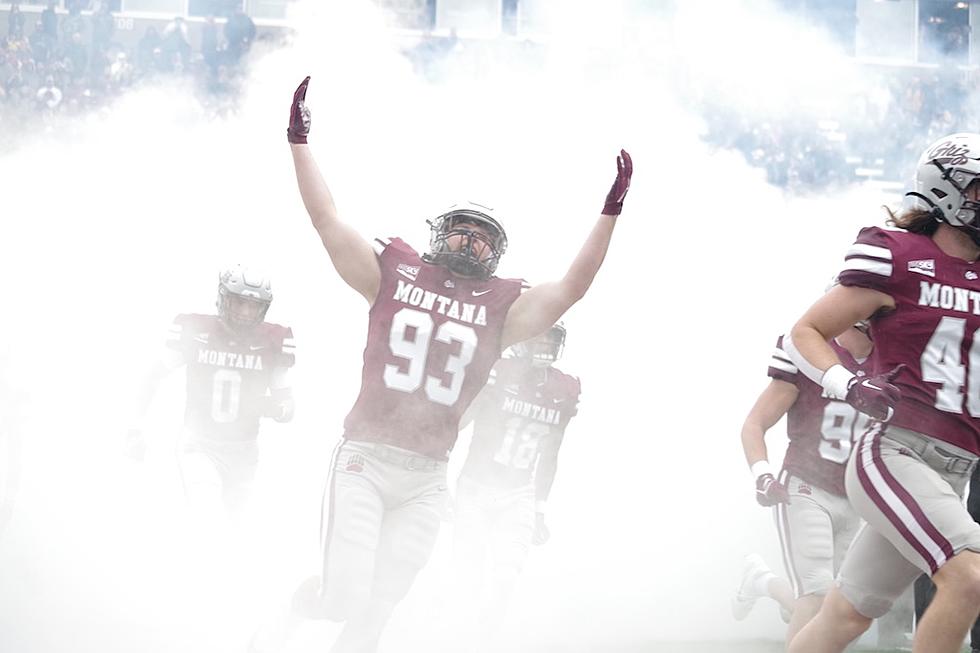 Griz look to snap three-game skid against Sacramento State Hornets
The Griz take the field against Idaho State in Missoula. (William Munoz/Missoula Curretn)
(Montana Sports Information) The month of October was very, very good to the Montana Grizzlies.
Two big-time road wins over ranked opponents, a productive bye week to rest the legs followed by a 40-0 drubbing of a conference foe to rise to No. 3 in the national poll.
But as the saying goes… The games they remember are played in November.
The business end of the season officially arrives at Washington-Grizzly Stadium this week in a prove-it moment for Montana, with the two-time defending conference champion and No. 7 ranked Sacramento State coming to Missoula.
At 7-1 (4-1 BSC) for the first time since 2009 and perched atop the Big Sky standings, The Griz control their own destiny, sitting in the catbird seat to claim the program's first conference title in 14 years.
But the Hornets might have something to say about that.
Sacramento State has been one of the standard-bearers in the Big Sky over the past three seasons, with former head coach Troy Taylor (now the head man at Stanford) winning at least a share of the 2021 and 2022 conference titles.
Now with former Grizzly Andy Thompson at the helm – a man who knows first-hand what it's like to play in front of the Montana faithful – the Hornets are once again among the FCS elite.
They swarm into Missoula at 6-2 overall and 3-2 in Big Sky play sitting fourth in the league standings and needing a statement road win of their own to keep a third-straight title within reach.
Sac has the weapons to get that road win as well, operating the second-best offense in the conference that averages 433 yards per game, with 190 of those coming on the ground thanks to the dual-threat ability of QB Kaiden Bennett.
Montana is up to the task, however, buoyed by momentum with an offense that is finding its form and the best rushing defense in all of FCS football. Not to mention the added element of a night game in Washington-Grizzly Stadium where the Griz rarely lose, with temps expected in the low 40's.
Postseason implications, national rankings, conference championship implications, a losing streak to snap, potent offensive weapons and stout defenses, familiar faces squaring off on the coaching staffs, this matchup has it all. And fans are not going to want to miss a minute.
Kickoff is set for 6 p.m.