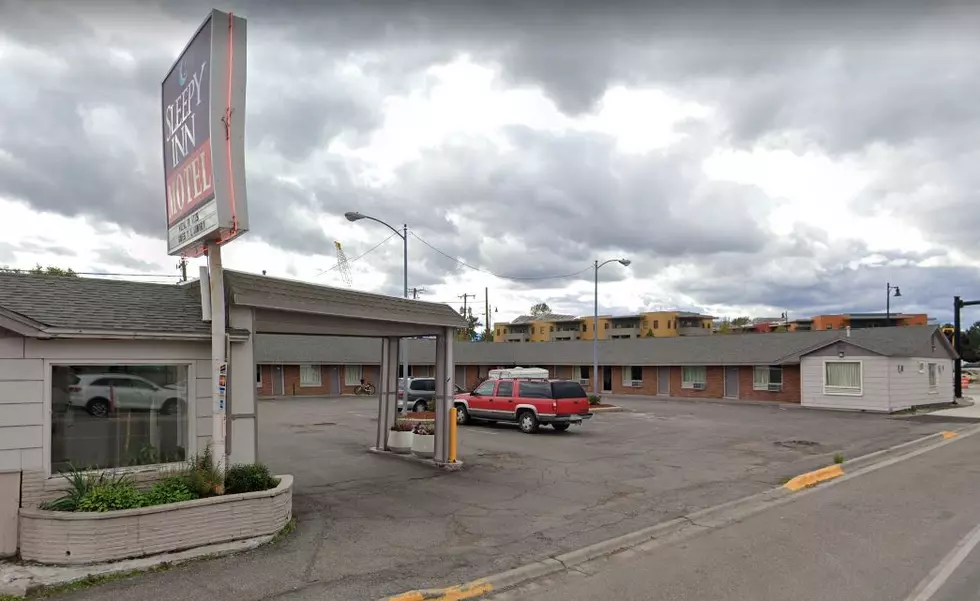 MRA: Interest high in Sleepy Inn property, but more abatement needed
Martin Kidston
(Missoula Current) The city's effort to sell the former Sleepy Inn property on West Broadway has netted high interest from potential developers, a city official said.
But asbestos removal budgeted as part of the site's cleanup may come in higher than anticipated, they added.
"When the asbestos work began a couple weeks ago, the contractor realized that when taking the drywall down, there was another built behind that," said Annie Gorski with the Missoula Redevelopment Agency. "A lot of that wall material contains asbestos, so there is twice the abatement."
The Missoula City Council last month approved a $238,000 contract to remove asbestos and lead-based paint from the Sleepy Inn ahead of deconstruction of the building and site clearing.
The discovery of a second wall and more abatement work will add to the project's cost, though exactly how much hasn't been determined. The city has listed the property for $890,000 and Gorski said interest among developers is high.
"The property was listed for sale last week," Gorski said. "The realtor has had quite a bit of interest so far."
The city purchased the property in 2020 as part of its land-banking strategy and used the building as a quarantine shelter during the pandemic. But last July, the city announced its plans to place the property for sale as it looks to redevelop the West Broadway corridor.
The vision for the Sleepy Inn property as detailed in the corridor's master plan calls for a six-story building with ground-floor retail and roughly 35 residential units. However, the size and location of the property may present challenges for redevelopment, some have said.
Proceeds from the property's sale will go to the Affordable Housing Trust Fund.
"(The realtor) is going to keep that listing open for 60 days, initially, and ask people to submit proposals," said Gorski. "We'll understand after 60 days whether that needs to be extended."