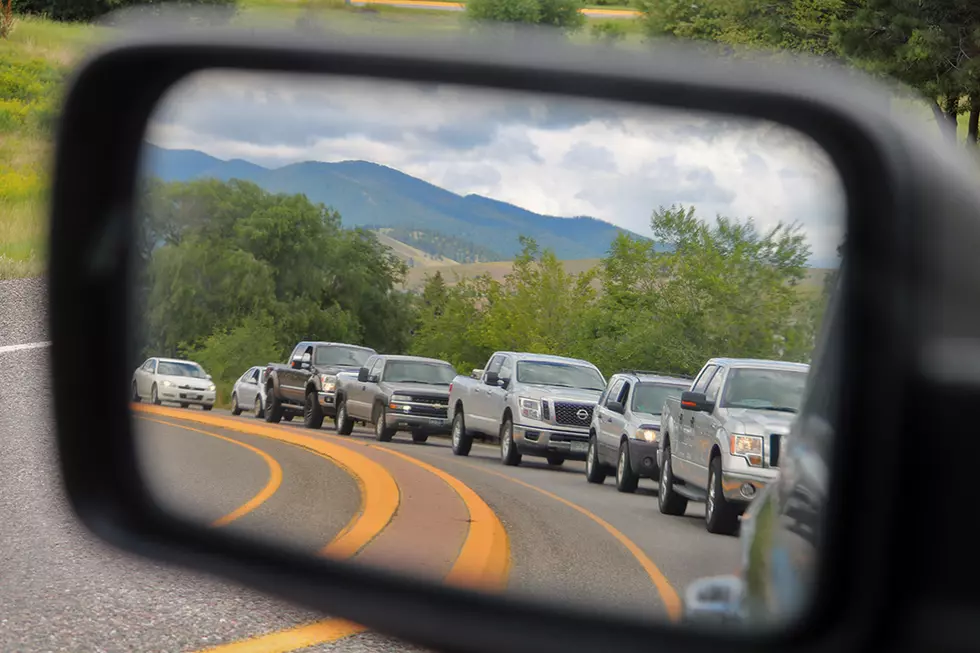 Column: Smart Growth is key to achieving our sustainable transit, climate goals
Summer is here, and sustainable transportation is on our minds. As the weather warms and businesses and our favorite locales open back up, walking and biking become more common modes of transportation for many of us.
Free Cycles is open again to help us get on our bikes, and Missoula In Motion and Mountain Line offer great incentives for commuting sustainably with Spring Shift challenges and prizes.
We know that low-carbon transportation is key to achieving our climate change goals. Transportation is responsible for just over 35% of our community's emissions, which begs the question: how do we meaningfully reduce emissions from this key sector?
Missoula already has a lot to be proud of on this front, from the aforementioned efforts, to our world class zero-fare electric buses and abundance of biking trails and active transportation infrastructure. But one often overlooked variable is the way our community develops and grows, which can make low-carbon activities either easier or harder. In this way, our planning and development policies are also climate action policies.
It's no secret that people move to Missoula to enjoy our way of life. The pandemic has upended the housing market in the last year, and supply of homes and rentals are at record lows, driving prices up. Officials are searching for ways to continue development to ease pressures on our cost-burdened community, adding new units to the market at a rate that tracks with increasing demand for housing.
Done right, we can address housing supply, affordability and development in a way that takes sustainability and climate into account.
Factoring emissions into this equation might require a shift in thinking about carbon emissions and their sources. We're used to thinking about emissions from tailpipes, incurred as we drive to work, school, the grocery store, errands, and our daily commutes. Electrifying the vehicles that make these trips and connecting them to a grid of clean energy is certainly critical, and momentum toward it is building - but it also has its limitations that we can't ignore.
Even as electric vehicles (EVs) become more popular, per-person vehicle miles traveled have been rising and have erased efficiency gains in internal combustion vehicles. Annual per-person vehicle miles traveled (VMT) increased nearly 14% in Montana from 1997-2017.
Additionally, adoption of new EVs is slow as we buy cars to last years. Even if the US met an aggressive 100% EV sales target by 2030, fossil fuel vehicles wouldn't be completely off of America's highways until at least 2045. Could we be focusing too much on cars and not enough on other available options for lowering VMT carbon emissions?
Reducing per-capita vehicle miles traveled in Missoula is no small task, but we have a great starting point to begin from and an excellent suite of tools at our disposal. The goal is to make walking, taking the bus or riding a bike as easy for our daily commutes as driving, if not even more enjoyable and healthy.
Protected, well-lit paths connecting major hubs that make biking and walking relaxed and undemanding, as well as frequent and comfy buses are major factors enabling this shift—areas where Missoula shines compared to many of our peer cities—and our progress continues.
But we can go even further by developing our community and neighborhoods to be convenient to navigate without a car. Density of housing and abundant multifamily living spaces are much-needed, as suburban sprawl makes it so much harder to reach our places of employment and various services car-free, while encroaching on our precious green and wild spaces.
Mixed-used neighborhoods, where commercial, residential and recreational spaces (as well as schools and parks) are dispersed amongst where we live, make sustainable commuting a breeze. We can also encourage development along existing transit lines and bike networks, such that low-carbon travel from neighborhoods further afield to economic centers can be easily achieved.
Lastly, removing onerous building requirements like mandatory parking minimums and wasteful land-use practices that prioritize vehicles over people are vital to having a community where sustainable commuting is easy. All of these practices have a well documented history of reducing car dependency and emissions from vehicles, making safer and more livable cities in the process.
Communities that lack these tenets of smart urban planning and development face serious inequities as a consequence, with poorer people and communities of color more likely to face the brunt of vehicle pollution, longer commute times, vehicle accidents and segregation from in-demand neighborhoods that are walkable, bikeable and livable. This is true in Missoula, and these unacceptable outcomes are all piled on top of the issue of carbon emissions. As our city grows, it will require intentional planning to avoid these pitfalls.
Fortunately, the solutions here are all within our control. Zoning is how we shape and design our community, and we as voters and stakeholders are granted input as to how zoning laws are crafted. Engaging in this process is how we achieve smart growth. The Missoula Community Climate Action Plan, Our Missoula Growth Policy, and new Missoula Connect: 2050 Long Range Transportation Plan and Sx͏ʷtpqyen Master Plans are all guiding frameworks that further the vision of a sustainably commuting Missoula, and we're fortunate that our local government is committed to this vision!
And yet our job is not done; as community members we can ensure that climate and emissions are always considered when rubber meets the road (so to speak!) and plans become reality. We as climate champions must advocate persuasively and frequently in support of upzoning for density and infill, mixed-use zoning, transit-oriented development and removing wasteful, auto-centric land use practices. We can build a better Missoula in the process.
Missoula has a fantastic opportunity to continue its growth and development in a way that treats the problem of vehicle emissions seriously, and recognizes its solutions to be ones that create an even more vibrant, safe, fun and sustainable city. All we have to do is Advocate!
Mason Dow works at Climate Smart Missoula and can be found walking his dog June to work on the Milwaukee trail before and after normal business hours.
Sustainability Happenings
Here we offer ideas about sustainable ways to stay involved in our community. If you like these offerings, consider signing up for Climate Smart's eNewsletter here. And sign up for the Home ReSource eNews via their homepage here.
Missoula's Farmers Markets. Eat local now through the early fall! The original Farmers Market at the north end of Higgins runs every Saturday 8am-12:30 – information here. The Clark Fork Market is now located at 101 Carousel Drive near Dragon Hallow, runs every Saturday 8am -1pm – information is here.
Spring Shift and Transit Scavenger Hunt – Now through June 16. Mountain Line, Missoula in Motion and others are partnering to shift to sustainable transportation this spring, and beyond! Learn more and join HERE.
Farm Fresh Pale Ale Beer Launch – June 10. This beer, made from local hops, is a collaboration between CFAC and Imagine Nation Brewery. Proceeds support CFAC's beginning farmer and rancher trainings, food access programs, and farmland conservation. Available for purchase at Imagine Nation Brewery.
Montana Families Climate Summit - June 10, 17 & 18. A family friendly climate action training in June, hosted by Families for a Livable Climate, Moms Clean Air Force Montana, and Montana Mountain Mamas. Two lunch-hour virtual workshops (June 10 and June 17) lead up to an in-person organizing and power building gathering on Friday, June 18, from 12-4 p.m. in Helena. Lunch and childcare provided at the Helena event. Free, open to the public and capped at 25 participants. Register here.
Farm Fresh Pop-Up Pitchfest – June 11th, 5:15-5:45pm at Imagine Nation Brewery. Support local farmers and learn about community investing at CFAC's upcoming Pop-Up Pitchfest! Local farmers will pitch their business idea and ask for community support through investing in their KIVA loan. For as little as $25, you can invest in the farmer, get repaid, and then choose to repeat again in the future!
Fixit Clinics – June 19, July 17, & Aug. 21, 11am-3pm. Save the dates for upcoming Fixit Clinics, hosted by Home ReSource! Bring your broken items and work with skilled repair coaches to learn how to fix them. More information and sign ups will be posted here.
Bike to Barns tour – Aug. 14-Sept. 30. Explore local farms and flavors on a 15-mile bike tour through Missoula's Orchard Homes and Target Range neighborhoods. Check back here for more info.
Spontaneous Construction – Sept 18th. Missoula's festival of creative reinvention! Reuse. Compete. Create. Enjoy! More info and team registration here.
Missoula's third annual Climate & Energy Expo – Sept 25. Climate Smart Missoula and partners are back to hosting this premier event at Caras Park. Save the Date.
Materials donations to Home Resource keep the wheels of reuse spinning in our community; and remember that everything you need to know about what to do with your unwanted stuff is at www.zerobyfiftymissoula.com.
Find more local activities and events at Missoulaevents.net and on Montana Environmental Information Center's Conservation Calendar. And you too can help organize events – here's the 2021 Calendar of Environmental Awareness Days – month by month break down of world day campaigns.