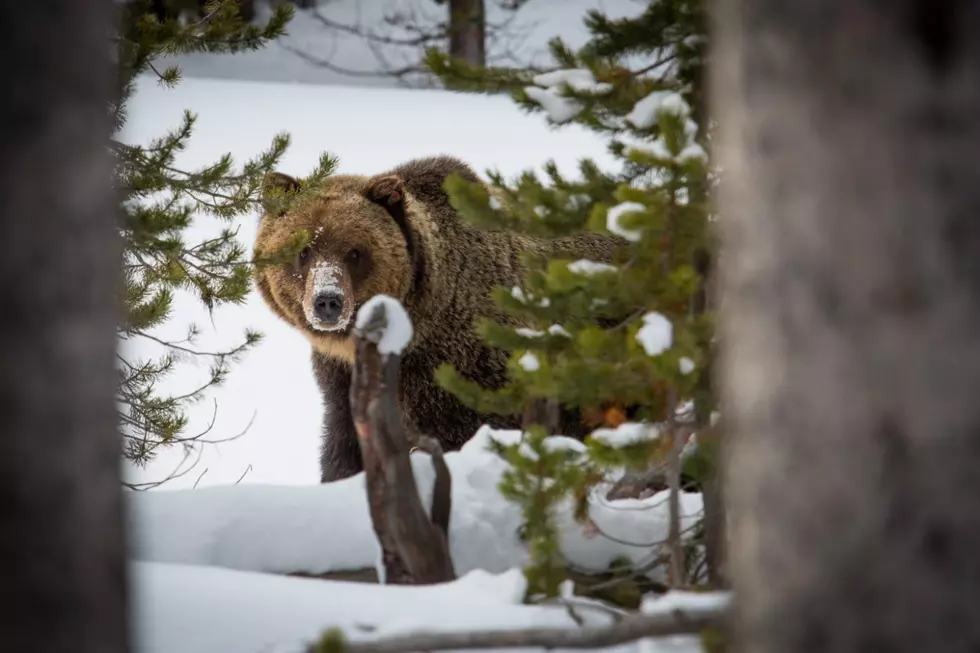 Smithsonian Channel, Montana actor Bill Pullman to debut "Epic Yellowstone"
A grizzly bear in Yellowstone National Park. (National Park Service)
The Smithsonian Channel will debut its new series, "Epic Yellowstone," on Sunday, showcasing what the producer described as an "extraordinary spectacle of wildlife and dramatic seasons."
Hosted by renowned actor and Montana local Bill Pullman, the series was filmed over the course of three years and is said to deliver stories from Yellowstone never told before.
"This project has been a long time in the making, documenting the awe-inspiring lives and natural splendor of Yellowstone over the past three years," said Pullman. "I've long been aware of the incredible beauty of Yellowstone, so I'm thrilled to partner with Smithsonian Channel to bring this groundbreaking endeavor to viewers at home."
Pullman said the four-part series employed 8K cameras, FLIR thermal imagery, drone timelapse footage and miniature nest cameras to reveal rare scenes, including the interaction of the park's predators and prey.
The first episode, "Fire and Ice," showcases Yellowstone's toughest winter inhabitants as they push to survive the challenging season. That includes a bobcat hunting waterfowl in the Madison River, a family of otters looking for open fishing holes, and a bison matriarch looking for warmth in the park's geothermal core.
"Yellowstone is a magical landscape that has a special and emotional place in the American psyche," said David Royle, the chief programming officer for Smithsonian Networks. "Our filmmakers' commitment and the extraordinary developments in new technology have enabled us to capture this world in a way that's never been seen before."
Yellowstone was established by Congress in 1872. It spans more than 3,000 square miles of lakes, canyons, rivers and mountain ranges, including the Yellowstone Caldera, the largest supervolcano in North America.
The show premiers this Sunday, March 10 at 9 p.m. On the Smithsonian Chanel. It's also available on Smithsonian's on-demand platform.