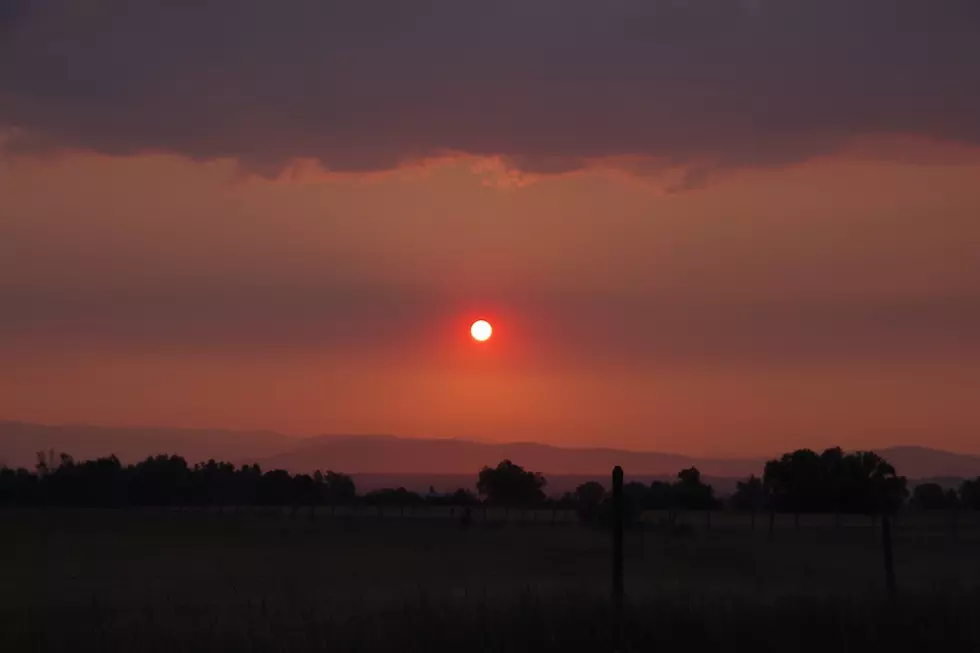 Former avalanche forecaster, smokejumper joins county wildfire effort
A smoke-red sunset in western Montana. (William Munoz/Missoula Current file)
Martin Kidston
(Missoula Current) A new position launched by Missoula County will help create and maintain a wildfire plan and strengthen mitigation efforts, officials said this week.
Tim Laroche, who was introduced as the county's new wildfire program manager during a meeting with commissioners on Tuesday, started with the Lolo Hotshot Crew in 1996 before serving with the Missoula Smoke Jumpers from 2002 to 2006.
"I realized my strengths in leadership and became interested in a superintendent position and worked there from 2011 to 2018, when I went over to National Technology and Development Program to work on firefighter health issues," Laroche said.
The endeavor however was interrupted by the Covid pandemic and Laroche retired from the U.S. Forest Service in 2019.
"Since then, I've been working on and off with Adriane Beck and her group in emergency management," Laroche said. "I've been the urban avalanche forecaster for Missoula County for the last eight years."
Now serving as the county's wildfire program manager, Laroche will work with federal, state, tribal and local agencies to create a coordinated framework to promote fire-adapted communities and fire-resistant landscapes.
That includes helping homeowners protect their properties in the Home Ignition Zone. He also will work to increase awareness of wildfire risk and mitigation efforts, and help county planners ensure regulations and codes are followed on private land.
The new position will give the county additional capacity in wildfire preparedness – an issue that's expected to be a growing issue as climate change alters Montana's forests.
"We needed to find the right fit for this complicated startup position," said county planner Chet Crowser. "We're excited to have him jump into the position."