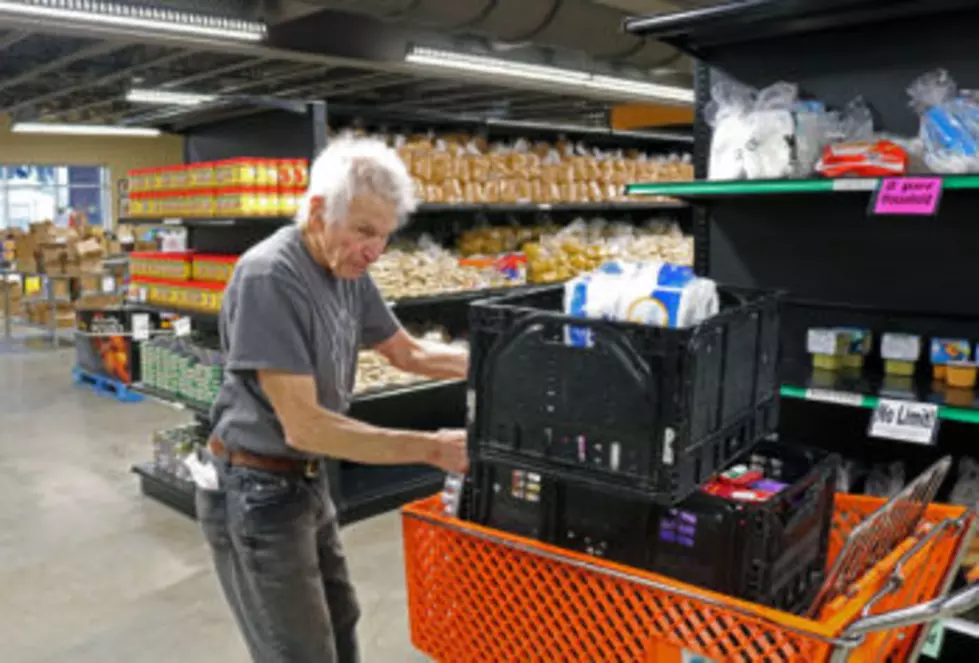 Social programs in Missoula recommended for $806K in county funding
Seventeen social organizations in Missoula County, including the Missoula Food Bank, were recommended Tuesday for $806,000 in county funding. Commissioners will consider the request as part of this year's budgeting process. (Missoula Current file photo)
Seventeen programs across Missoula County were recommended Tuesday for $806,000 in combined funding to continue providing an array of social services, including food and shelter.
County commissioners will consider the annual requests this summer as they prepare next year's budget. And while the funding must win final approval, the requests were well received on Tuesday.
"I'm really glad we can partner with these organizations to get the work done," said Commissioner Josh Slotnick.
The $806,000 in requests cover four categories, including food, shelter, medical services and emergency transportation. Shelter represents 64 percent of the overall fund and would see $512,000 distributed to 10 causes.
That includes $229,000 to the Human Resource Council and $55,000 to the Poverello Center. The Salvation Army's warming shelter would receive $62,000, while the YWCA would receive $79,000 for two separate programs.
"This is such an important fund," said Nancy Rittel with the county's grants program. "It covers everything from babies to the elderly. You've got youth homes and the food bank. This has such a benefit throughout the county."
Medical services represents the second largest portion of the fund at 17 percent and would see nearly $141,000 shared by two organizations. That includes $100,000 for Partnership Health Center and $40,900 to the foster child program at the City-County Health Department.
Food organizations would receive $133,000 in funding.
"Garden City Harvest is a brand new applicant," Rittel said. "This was a great application and we're pleased to include them in the food category."
As proposed, Missoula Aging Services would receive $40,000 and the Missoula Food Bank would receive $47,000. Garden City Harvest is slated to receive $33,000, while $12,750 would go to the Watson Children's Shelter.
Rittel said the applicants were reviewed and recommended by committee. This year's funding request is nearly equal to the amount awarded by commissioners last year.