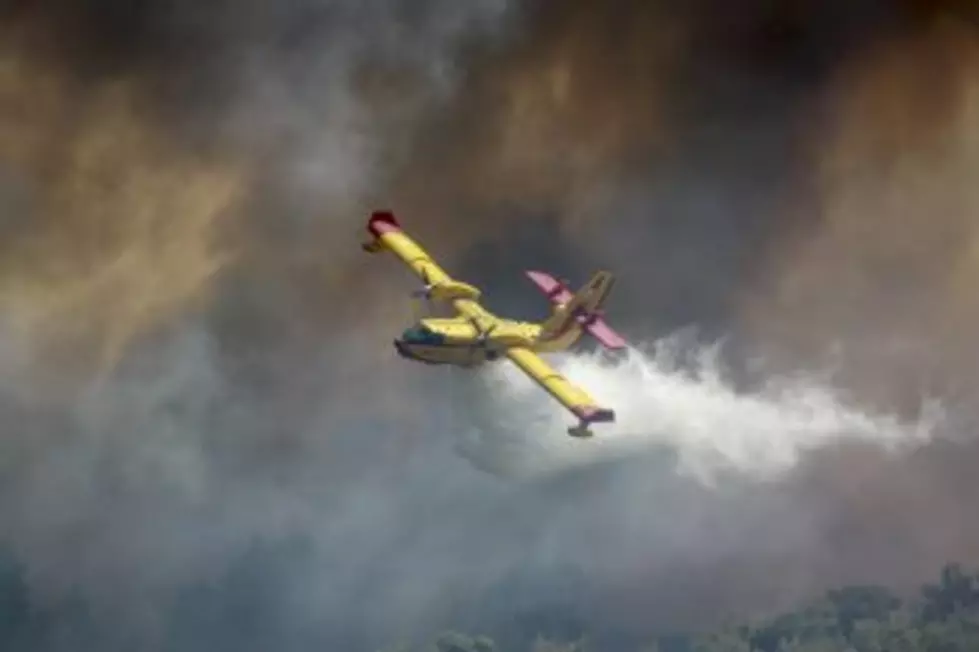 Wednesday storms, lightning spark new fires across Lolo National Forest
As of Thursday morning, multiple wildfires have been sparked from the thunderstorms, which moved over the Lolo National Forest throughout the day. (File photo)
The train of thunderstorms that rolled across the Lolo National Forest on Wednesday kept fire crews busy into the night chasing smoke reports and new fire starts.
Kate Jerman, the public affairs officer for the Lolo National Forest, said the storms produce a "considerable" number of lightning strikes, which will likely keep crews busy as temperatures push close to triple digits over the weekend.
"The Lolo National Forest took on over 800 lightning strikes throughout the day today," Jerman said Wednesday night. "This is a rapidly evolving situation and we are in active initial response across several districts on the forest."
As of Thursday morning, multiple wildfires have been sparked from the thunderstorms, which moved over the Lolo National Forest throughout the day.
Jerman said most of the wildfire activity is located in the Ninemile, Superior, and Plains-Thompson Falls districts in Sanders and Mineral counties. But lightning strikes were reported across all districts of the Lolo.
Aerial detection flights will continue over the coming days to detect any late or remote fire starts. Jerman said the full array of response equipment is on hand if needed.
SUPERIOR RANGER DISTRICT WILDFIRE UPDATE:
Many firefighters, aircraft and engines are responding to three fires exhibiting active fire behavior on the Superior Ranger District.
Thompson Creek Fire Update: The Thompson Creek Fire was reported at 3:59 p.m. on Wednesday. The fire is holding at 3-5 acres. The fire is located 2.5 miles southwest of Superior, MT on the east side of Thompson Creek.
The fire is exhibiting active fire behavior and the Thompson Peak Lookout has been evacuated.
Crews are actively suppressing this fire with aircraft including helicopters. A dozer is on scene creating fuel-breaks directly on the fire perimeter. This fire is visible from Superior, the Thompson Creek Drainage and I-90.
Lookout Fire: Lookout Fire was reported at 5:15 p.m. on Wednesday and is currently 30-50 acres and growing, making crowning runs and spotting to the east. The fire is located in the upper reaches of the Deep Creek Drainage, north of I-90 and 12 miles east of Superior.
The fire is visible from I-90, from the Ninemile Valley and I-90. Crews include helicopters, single engine air tankers, and a Very Large Air Tanker. No structures threatened at this time.
Sunset Fire: Sunset Fire was reported at 2:22 p.m. on Wednesday. The fire is 30-50 acres and burning actively to the northeast. The fire is located up on the Dry Creek Divide, eight miles south of St. Regis. The Sunset Trail #234 has been closed. No structures are threatened at this time. Smoke is visible from I-90 and the town of St. Regis.