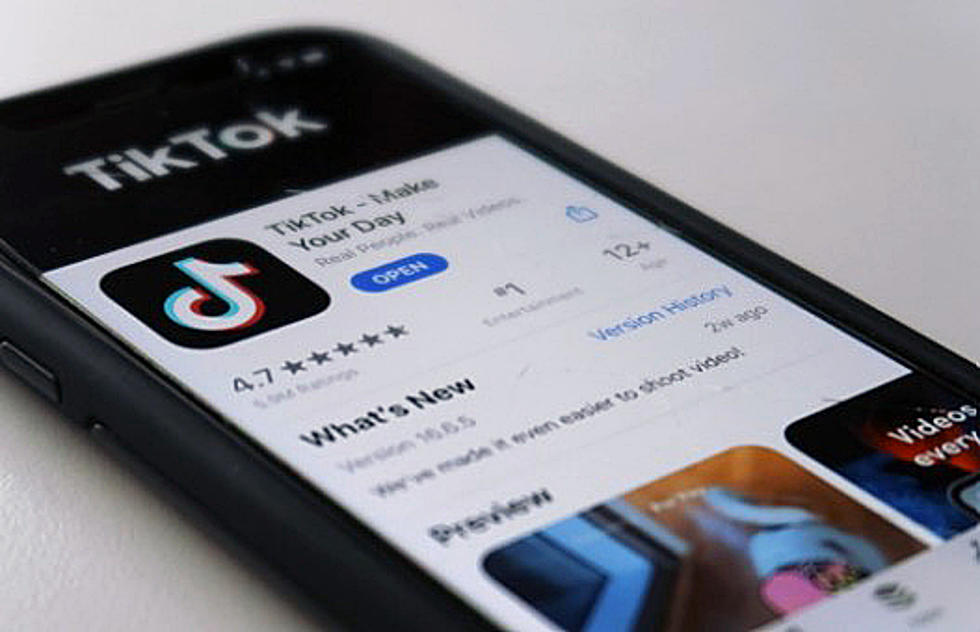 Missoula attorneys challenge Montana's Tiktok ban in federal court
(CN) — With the ink barely dry on Montana's ban on TikTok, creators filed the first challenge of the ban in federal court on Thursday, accusing the state of exercising national security powers it does not have and suppressing free speech.
Filed by five TikTok creators, the lawsuit arrives a day after Montana Governor Greg Gianforte signed SB 419 — also called "An Act Banning Tik Tok" — making the state the first in the U.S. to outlaw the popular video-sharing app owned by Beijing-based ByteDance.
The widespread popularity of the app combined with its Chinese control has prompted concerns that it could be used by the Chinese government to spy or to spread propaganda and misinformation. However, TikTok has said it has been addressing U.S. national security concerns, including investing $1.5 billion over the past two years in setting up a data security system to isolate and protect U.S. user data from foreign access.
"By shuttering an entire forum for communication that defendant Montana Attorney General Austin Knudsen himself admitted is one of 'the best way[s] ... to get your free speech out there,' the law creates a prior restraint on expression that violates the First Amendment, depriving Montanans of access to a forum that for many is a 'principal source for knowing current events' and 'otherwise exploring the vast realms of human thought and knowledge," the plaintiffs say in their lawsuit.
The Montana ban, which will go into effect Jan. 1 barring a court injunction, makes it illegal to offer TikTok in Apple and Google app stores within the state. The law imposes a $10,000 fine for each violation.
By banning the app, the plaintiffs claim the law will hamper their ability to connect with others and generate income for their families. Plaintiff Carly Ann Goddard, for example, claims she tripled her family's income through TikTok, while plaintiff Heather DiRocco says that creating content has generated 10­-30% of her pay and allowed her to connect with 10 times the number of people than she has on Instagram.
"Plaintiffs are not alone in their economic reliance on TikTok," states the complaint. "As one Montana business owner stated: 'There are a lot of small businesses that ... operate via TikTok, ... don't have a storefront, [and] work out of their homes,' and a potential statewide ban would damage such businesses."
But Montana is hardly alone in its attempts to shutter the popular app amid concerns over national security.
In 2020, then-President Donald Trump tried to ban the app unless ByteDance sold it, a move blocked by federal judges who found the president lacked the authority to use his executive powers to regulate the app.
Federal judges also found that the government's concerns over national security threats were hypothetical, yet in 2022, President Joe Biden signed off on the No TikTok on Government Devices Act. Dozens of states have enacted similar bans on TikTok on state-issued devices.
The plaintiffs say Knudsen confirmed the law's foreign policy goals before the Montana House Committee on the Judiciary, claiming that China uses TikTok to "spy on Americans" and engage in "asymmetric warfare" against the U.S. and that the bill is necessary because "there's no guarantee that the feds are actually going to act here."
Similarly, the plaintiffs note bill author Senator Shelley Vance — a Republican from Belgrade, Montana — claimed the law is necessary because she has "'no faith in our national administration' to handle these issues with China."
The plaintiffs say SB419 is unconstitutional and preempted by federal law, violates their First and 14th Amendment rights and the foreign affairs and commerce clauses of the U.S. Constitution.
They say the law is also preempted by the International Emergency Economic Powers Act, which they say authorizes the president and the Committee on Foreign Investment in the United States — not individual states — to investigate national security risks from foreign economic actors, not individual states.
The plaintiffs want a federal judge to declare the ban invalid and to permanently bar the state from enforcing it.
They are represented by Natasha Prinzing Jones and Matthew Hayhurst with Boone Karlberg in Missoula, Montana.