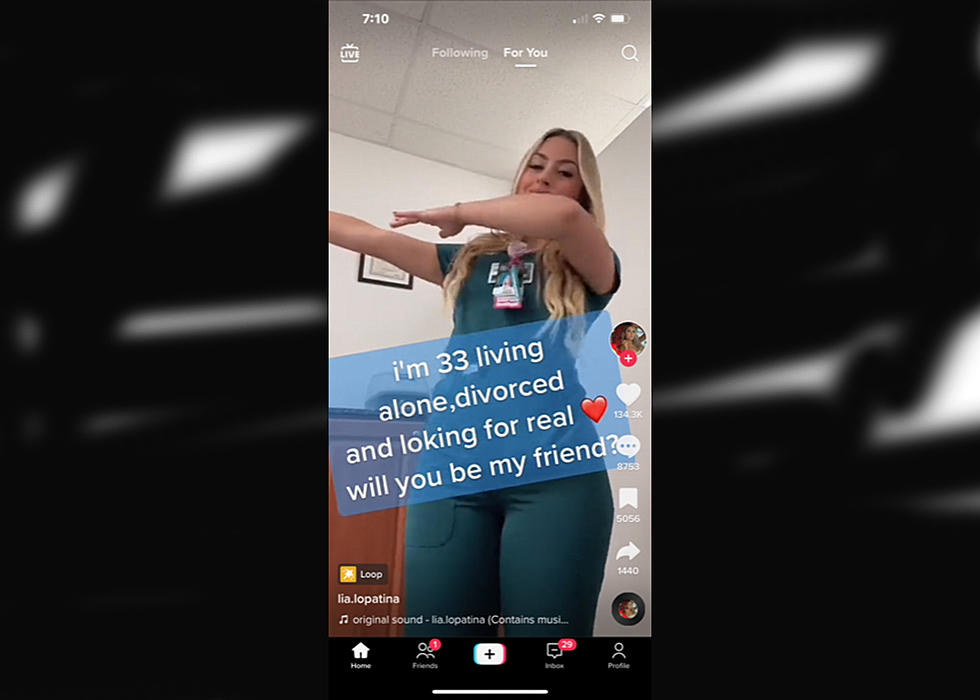 TikTok threats a bipartisan priority among Colorado leaders at federal, state levels
Lindsey Toomer
(Colorado Newsline) Colorado leaders continue to push for greater regulation of the social media app TikTok because of what they say are the threats it poses to national security, as well as young people's mental health.
U.S. Sen. Michael Bennet has been one of the loudest voices on the threats posed by TikTok, particularly in his role on the Senate Intelligence Committee. He's written to the CEOs of Apple and Google asking them to remove TikTok from their app stores, and has also met with the CEO of TikTok to directly express his concerns.
Bennet has called TikTok a threat because of its direct association with the Chinese Communist Party and its ability to spy on Americans through access to their phone data. Most recently, Bennet questioned FBI Director Christopher Wray on the national security risks the app poses.
"It's the control of the data to conduct all sorts of big data operations. It's the control of the recommendation algorithm, which allows them to conduct influence operations. It's the control of the software, which allows them to then have access to millions of devices," Wray said in response to Bennet. "So you put all those three things together, and again, come back to the starting point, which is, this is a tool that is ultimately within the control of the Chinese government, and to me, it screams out with national security concerns."
Bennet also introduced the Restricting the Emergence of Security Threats that Risk Information and Communications Technology Act alongside a bipartisan group of Senate colleagues. The RESTRICT Act intends to give the Department of Commerce the power to mitigate threats posed by technology, like TikTok, from foreign adversaries through a process that can adapt to the changing technology landscape. Basically, it would allow the DOC to review, prevent and mitigate high-risk information and communications technology transactions.
"We shouldn't let any company subject to the Chinese Communist Party's dictates collect data on a third of our population — and while TikTok is just the latest example, it won't be the last," Bennet said in a statement. "The federal government can't continue to address new foreign technology from adversarial nations in a one-off manner; we need a strategic, enduring mechanism to protect Americans and our national security. I look forward to working in a bipartisan way with my colleagues on the Senate Select Intelligence Committee to send this bill to the floor."
U.S. Rep. Ken Buck previously led the passage of a bill banning TikTok from federal government devices.
Mental health crisis
Colorado Attorney General Phil Weiser led a multi-state investigation into whether TikTok violated consumer protection laws with deceptive and unfair conduct that's harmful to app users, particularly children and teens. Last week he and the other 46 attorneys general on the case asked a Tennessee court to order TikTok to comply with the investigation.
A spokesperson for Weiser said one of his top priorities going into his second term is to tackle teen mental health and the rising use of social media platforms that display harmful content.
"We know that teen mental health is at a crisis point — and the rising concerns are correlated with increased use of social media platforms that display harmful content," Weiser said in a statement. "It is critical that we thoroughly investigate these concerns and do all we can to ensure that we are protecting our kids' mental health. As all parents know, mental health means everything and we need to meet this crisis with the urgency it demands."
The most recent ask from the group of attorneys general comes after TikTok "repeatedly and knowingly failed to preserve relevant information and failed to provide internal communications in a useful format," according to a news release from Weiser's office.
The release says TikTok's failure to preserve and provide relevant information hampers the investigation by the attorneys general and asks the court to mandate their compliance.
State devices
Conor Cahill, press secretary for Colorado Gov. Jared Polis, said state devices should not be used for any social media unless it is necessary for a staff member to do their job, as is standard practice in most private sector companies.
"The Governor and (the Office of Information Technology) have reviewed best practices for social media usage on state devices to ensure that personal Tiktok, Twitter, Facebook, and other social media are not used on state devices except for legitimate state purposes like communications outreach," Cahill said in an email.
A spokesperson for Colorado's Department of State said TikTok is prohibited on all agency-issued devices.