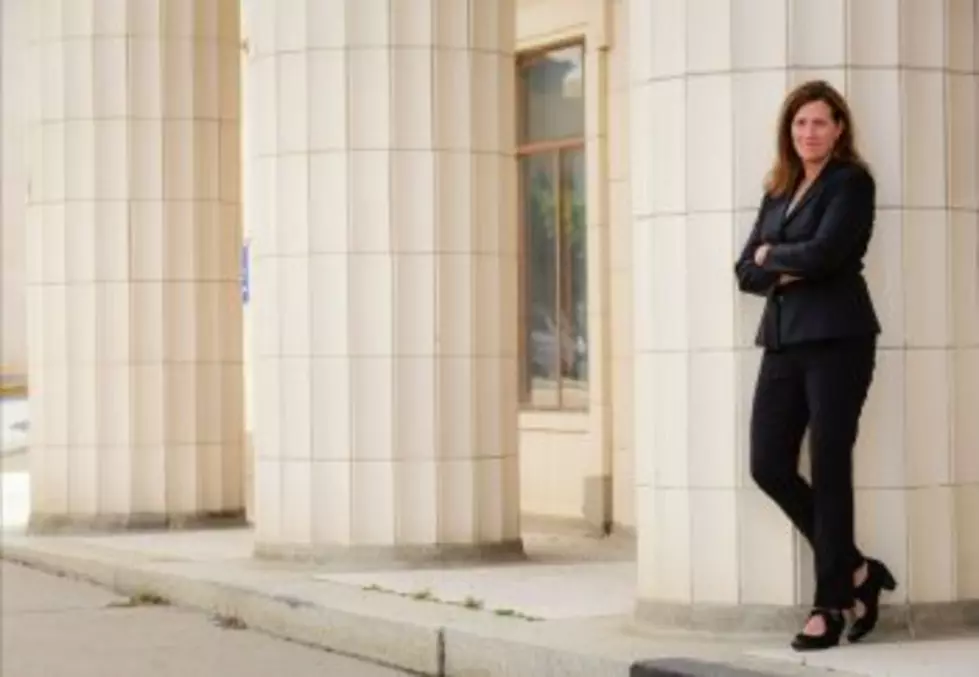 Monica Tranel: The PSC has abandoned Montana in favor of monopolies
Monica Tranel
In the midst of our anxiety about the COVID pandemic, the economy, and our ability to keep our family and friends safe, the Public Service Commission has abandoned us in favor of the profits of the monopolies it regulates.
Ten years of an all-Republican Commission has brought us childish political infighting, failure to show up for work, falling asleep at public hearings, and an increase to our electric bills ​of more than 20%​. Northwestern Energy and the businesses the Commission regulates are in business to make as much profit as possible.
The Commission is all that protects you from the corporations seeking to make profits off your basic life needs. The current Commission has not done its job. Over the last decade, the scales tipped in favor of corporate monopolies at our expense. NorthWestern purchased a share of Colstrip for $187 million.
The Commission allowed Northwestern to value that same asset at ​over $400 million  and recover that amount from us, forcing Montana families to guarantee NorthWestern not just a normal return, but a substantial windfall profit. Now, the Commission announced​ it would consider approving NorthWestern's purchase of​ more of Colstrip for fifty cents​, although NorthWestern did not provide necessary information to assess the risks of that purchase.
Both the Consumer Counsel and Commission staff recommended asking for more information before approving the purchase, but they were ignored. ​Make no mistake: NorthWestern does not need ​pre-approval to close the deal. What it wants is to shift all the risk of cleaning up Colstrip to us.
In January of 2013, NorthWestern valued Colstrip at a ​negative  $340 million dollars – ​in its own words, "due to environmental concerns."​ Seven years later two of Colstrip's plants have shut down. Repair costs for the plant are ​estimated at $20 million​. NorthWestern CEO Bob Rowe, as Commission Chair, told the 2003 Legislature that preapproval is a moral hazard.
The Commission's job is to protect us from that hazard. Instead it is poised to force us into a deal that the most sophisticated investors in the world are rejecting.
NorthWestern is required by law to buy renewable energy from wind farms. In a recent hearing for a new wind farm, the Commission refused to follow the law, and set a price so low and contract terms so unfavorable that one commissioner publicly admitted it would kill the project.
Montana is losing substantial new investment in clean industry as a result. NorthWestern is doubling down on expensive, dirty coal when the future is renewable energy. We need commissioners who won't put NorthWestern's profits above our future, and who recognize the urgency of creating a modernized, affordable, reliable, and renewable energy system. I have worked with ranchers and renewable energy developers to get projects built across Montana.
I've fought to protect you by arguing cases before the Commission and ​the Montana Supreme Court​. I am an attorney, a mother, and a two-time Olympian. I worked as a staff attorney for the Commission. I've been your advocate at the Montana Consumer Counsel, and in private practice.
I will bring this expertise and strong work ethic, along with a deep concern for Montana communities and our future, with me to the Commission. We need commissioners who will fight for you, rather than crippling us with rate hikes. Let's invest in our future together.
Monica Tranel is an attorney who has represented renewable power clients in front of the PSC. She formerly worked as a staff attorney for the PSC and the Montana Consumer Counsel. She works and lives in Missoula and is a democratic candidate for the PSC, District 4.