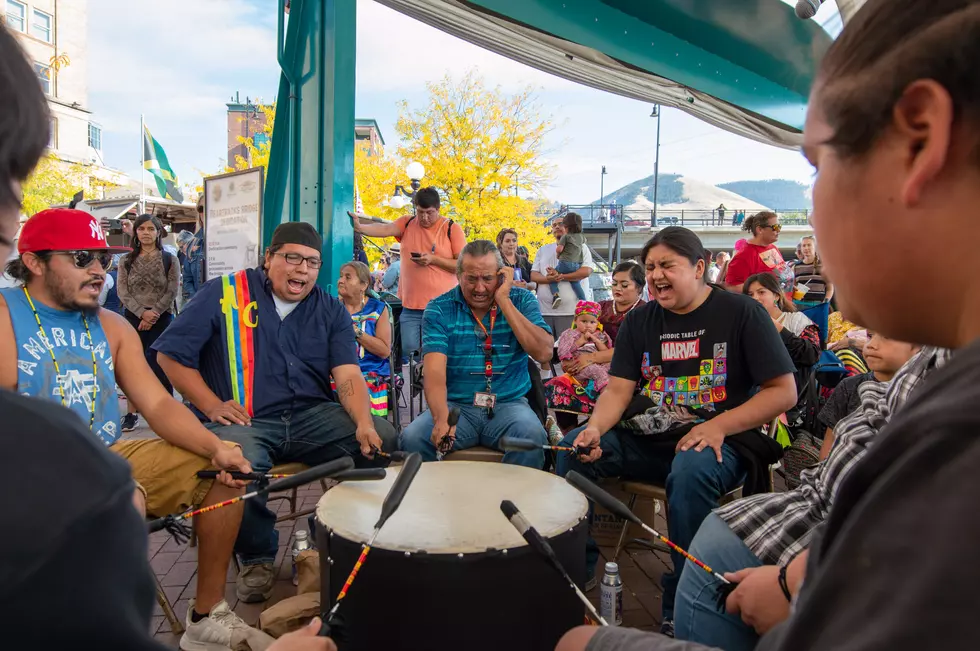 Tribal leaders condemn lawmaker's proposal for Reservation alternatives
Owen Skornik-Hayes
GREAT FALLS (KPAX) - Montana state lawmaker Keith Regier of Kalispell recently filed a draft resolution urging Congress to investigate alternatives to the American Indian Reservation System.
The draft has since been pulled by Regier, after it was met with backlash from Tribal leaders across Montana, and several legislators.
The now-defunct resolution contained language many found to be stereotypical and offensive, including passages stating, "The Indian reservation system has produced the negative effects of drug abuse, alcoholism, domestic violence, welfare dependence, poverty, resulting in a lack of future well-being and happiness."
Another stated, "the Indian Reservation System has clearly failed to positively enhance the lives and well-being of most of the Indians or the other citizens of the State of Montana."
"Did he have a thought of all of the language that was taken from the time that this land started dwindling down to reservations? Our ceremonies and our languages and our traditions, our culture, all of that just gone," said Chippewa-Cree Business Committee member Loni Taylor.
She perceives the resolution as a poorly-veiled attempt to assimilate Native Americans away from their cultural epicenters, an act which would further diminish already diminishing sacred customs.
"These people that say they're highly educated and they're out here for the people of Montana, they seem to forget those that have been here from day one. There's ignorance in not coming or speaking to us. At Fort Belknap, Rocky Boy, coming anywhere in Indian country to ask our opinion to see for himself firsthand what it is like to live on the Indian reservation," said Fort Belknap Community Council President Jeff Stiffarm. "This is another resolution in a long line which fail to consult Native Americans on the subject matter.
"I think it would have been a much wiser decision. If you really want to do something like this, to bring the Native Americans in and say, hey, look, you know what? You know your problems better than anybody. And I think if you really were serious about getting this resolution done, you brought Native American folks in to be partners with you, not adversaries of you," US Sen. Jon Tester (D-MT) said.
A statement from US Sen. Steve Daines (R-MT) reads, "Senator Daines is focused on representing all Montanans, including our state's tribal members, in the U.S. Senate. This includes dealing with the missing and murdered indigenous people and protecting our communities from fentanyl…"
Though there are very real legislative issues to be tackled at both the tribal and state levels, Native American officials are frustrated that these sentiments must be re-visited, pulling attention away from consequential problems.
"You would hope in 2023 that we would be looking to move forward. There are greater legislation issues. I mean, there's the opioid crisis. Child care is an issue. Health care, those are issues that the tribe and the state both are facing. And we want a bigger, brighter future. And just seeing that attack, it's discouraging," said Chippewa-Cree Attorney General Jessie Big Knife.
"We shouldn't feel like our Tribal culture is something we should run from, but rather, a culture we embrace. An identity we embrace and share."