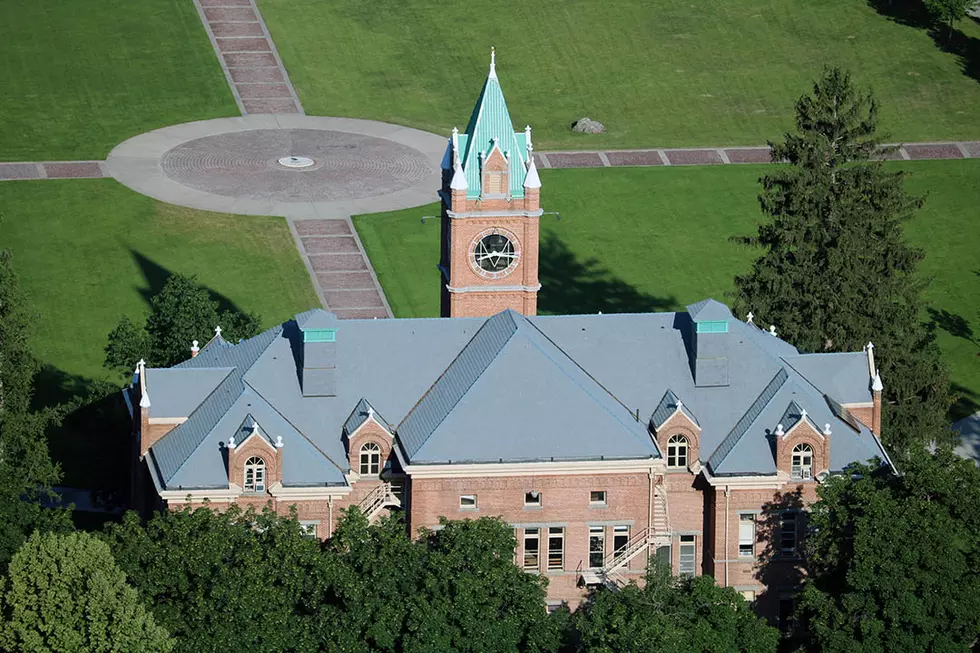 UM among American universities troubled by deportation threat of international students
The guidelines, issued this week by Immigration and Customs Enforcement, came as a surprise to higher education leaders, including the University of Montana, who are planning for the fall and winter semesters and how their schools will deal with campus safety amid the pandemic. (Martin Kidston/Missoula Current file photo)
Some of the nation's top universities are troubled by a Trump administration policy that will force international students to leave the country if their school moves to online instruction due to COVID-19.
The University of Montana stands among them.
The guidelines, issued this week by Immigration and Customs Enforcement, came as a surprise to higher education leaders who are planning for the fall and winter semesters and how their schools will deal with campus safety amid the pandemic.
"I feel for the campuses who have already made the decision to go completely online," said Donna Anderson, the senior international officer and director of global engagement at UM. "We're in the speculative phase, but there are other campuses that have already made that decision, and it's tough. There's all kinds of reasons why it's completely problematic."
The University of Montana is currently planning to return to classroom instruction this fall, though that could hinge on COVID-19 and a potential surge of the virus.
Other schools, including Harvard, have already shifted to online instruction, a move that could impact the school's 5,000 international students under Trump's new guidelines. Both Harvard and the Massachusetts Institute of Technology sued the Trump administration on Wednesday over the issue.
Under the new guidelines, international students attending U.S schools that switch to online classes will be required to leave or risk violating their visa status. At least part of their courses must take place in person if they wish to stay.
Anderson said changes to the Student Exchange Visitor Program, or SEVP, has the potential to impact 150 international students at the University of Montana. The new guidelines raise questions over student safety and their financial well being.
"A lot of these students are coming from financial backgrounds where mom and dad and the entire extended family scrapes together money so they can come to the U.S. for their four to six years of education," Anderson said. "They don't come home until it's done. They don't have money to do that."
Forcing international students to leave the U.S. or transfer to another school amid a pandemic could leave those students stranded. It could also put their health and safety at risk, Anderson said.
Students in the University of Montana's study abroad program found themselves in a similar situation when the pandemic spread globally in the spring. The school worked to bring those students home safely, though in some cases they had to shelter in place.
"In the spring, we had the same thing with our students who were out on our study abroad programs," Anderson said. "We had to deal with those on a case by case basis. Sometimes it made more sense to have the student shelter in place rather that run through busy airports and things where they could contract the virus more easily."
The Association of American Universities labeled the Trump administration's new guidelines "deeply troubling." In a statement, Executive Director Esther Brimmer described the decision as harmful to international students, adding that it puts higher education at risk.
"The COVID-19 pandemic in the United States remains unpredictable and institutions should be trusted and be given the authority to make decisions that are right for their campuses based on their local circumstances," Brimmer said. "Unfortunately, this administration continues to enact policies which only increase the barriers to studying here, and that's a serious concern."
The enrollment of international students in U.S. schools remains a critical funding source. Many international students pay full tuition, providing nearly $41 billion during the 2018-2019 academic year.
A decline in international student enrollment this fall could equal a loss of around $10 billion, according to the Association of American Universities. If schools are forced to downsize due to enrollment declines under Trump's new guidelines, the impacts could ripple across college towns, as the schools often serve as major economic drivers.
That includes the University of Montana in Missoula and Montana State University in Bozeman.
"Mobility is on pause for the foreseeable future, and we're waiting to finalize what our matriculation numbers will be for fall," said Anderson. "But that's the projection, that it's going to take a couple years for higher ed to recover from this. It's one more blow to several blows that were happening as far as the U.S. competing with Australia and Canada. Trump's policies on immigration haven't helped at all."
Schools across the country have turned to lawsuits and their congressional delegation in an effort to block the new guidelines over the Student Exchange Visitor Program. Trump said this week that he plans to pressure state governors and schools to hold in-person classes this fall.
He criticized schools that have decided to hold online-only classes as "ridiculous" and taking the "easy way out."
"Clearly, they don't want to leave it as broad as they did in the spring when the COVID virus first hit and most campuses went completely online," said Anderson. "I can speculate all day what I think it's about, but the reality is, they'll say it's about staying true to the policy."