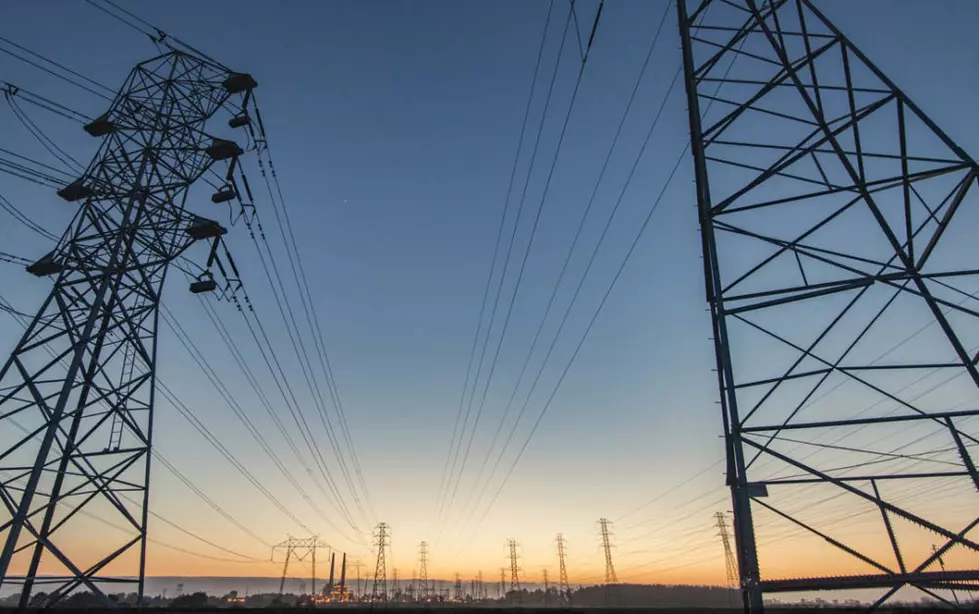 'Long-term' solutions to costly utility bills sought by Colorado lawmakers
High power lines. (The Nature Conservancy/Kili Yuyan)
Chase Woodruff
(Colorado Newslie) A special Colorado legislative panel on Monday held its latest hearing to study the causes and effects of spiking energy costs for utility customers throughout the state, inviting experts to weigh in on "long-term, cost-saving solutions."
The Joint Select Committee on Rising Utility Rates was convened by top Democrats in the General Assembly earlier this year, following a rise in natural gas and electricity prices that led to year-over-year bill increases of 50% or more for many Colorado utility customers in late 2022.
With much of that increase driven by highly volatile natural gas commodity prices, Meera Fickling, a senior climate policy analyst for Boulder-based Western Resource Advocates, told lawmakers that one of the best ways to protect customers from future price shocks is to transition away from natural gas and toward electric heating and cooking appliances.
While utilities have defended ongoing investments in natural gas infrastructure by arguing that these networks could one day be used to distribute hydrogen and so-called renewable natural gas from landfills and agricultural sources, Fickling said that modeling shows those technologies are unlikely to be a cost-effective, large-scale replacement.
"It is an extremely risky bet to say that RNG and hydrogen are going to be able to replace natural gas at scale, and at an affordable cost to customers," she said. "This is unlikely given what we know today, and we need to plan accordingly."
Utilities are currently incentivized to keep adding gas customers, Fickling said, because their projected future bill payments are used to finance infrastructure construction. But as climate- and budget-conscious customers increasingly take advantage of new state and federal incentives to electrify their homes, those payments could begin to dry up, sending the retail cost of gas skyrocketing.
"These rising costs could generate a feedback loop, where additional customers leave the gas system entirely, which could drive costs even higher for the fewer customers remaining on the system," Fickling said. "Not only would additional customer exits be bad for the utilities, but it also poses a serious equity issue for those remaining on the system, who could be disproportionately low-income, renters, seniors on fixed incomes, and unable to come up with the capital to replace their existing gas-burning equipment."
David Pomerantz, executive director of the Energy and Policy Institute, a utility watchdog group, urged lawmakers to scrutinize utilities' ability to pass on the costs of political advocacy, such as sponsorship of industry trade groups, to their customers.
"Many businesses lobby (and) have political advocacy operations, but utilities have this unique factor where they have captive monopoly ratepayers that they can use to finance aspects of their political operations," Pomerantz said.
Colorado's two investor-owned utilities, Xcel Energy and Black Hills Energy, together account for about 60% of the state's electricity sales. Unlike municipally-owned utilities or rural cooperatives, investor-owned utilities are for-profit businesses that aim to deliver returns for their shareholders — and, in turn, are tightly regulated by the state's Public Utilities Commission.
Democrats on the select committee have expressed interest in addressing what they call the "asymmetry" of the PUC process, through which Xcel has been able to pass on to ratepayers millions of dollars in costs for legal representation and expert witnesses to support their case for higher rates.
"Limiting that pool of ratepayer money that they can spend on politics, that can help protect customers from funding any of these kinds of things," Pomerantz told committee members. "It can also send a signal Colorado makes rates and makes policies according to the public interest, and not who has the most influence."
The select committee previously held hearings featuring testimony from impacted ratepayers and utility executives. In a news release, legislative leadership said the committee will hold its next hearing "in the coming weeks."
"One thing is clear: Coloradans are fed up with bearing the brunt of inflated energy bills," said Senate President Steve Fenberg, a Boulder Democrat and chair of the select committee. "Now, after weeks of information gathering, the committee is ready to turn its attention to providing better protections for consumers, and eventually delivering lower energy bills for Colorado families."