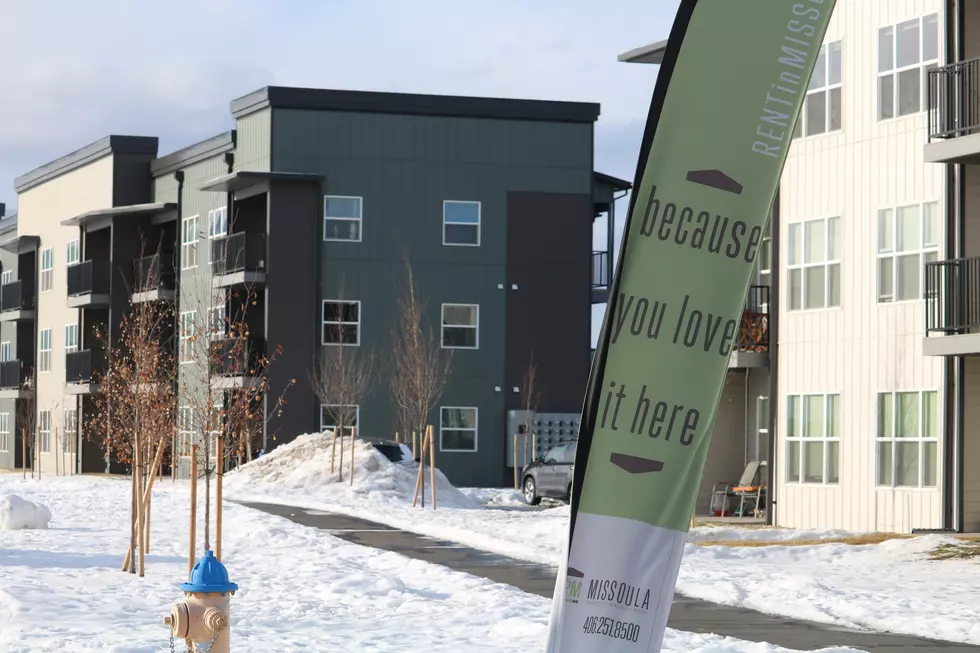 Report: Vacancy rates in Missoula multi-family housing climb, rental prices soften
Apartments for rent in Missoula. (Martin Kidston/Missoula Current)
Martin Kidston
(Missoula Current) A new report by a Montana real estate advisory group found that vacancy rates in Missoula's multi-family rental market inched up to nearly 3% at the close of 2022, nearly a full point over the same period last year.
The result could spell good news for renters, though challenges in the larger economy and their impacts on loans for construction could again prompt a slowdown in building.
"Usually, Quarter 4 is the lowest vacancy of the year. It means were trending upward at a time when we usually see very low vacancy rates," said Kara Hogan with Sterling CRE. "Missoula has officially doubled the number of new apartments finished year over year. We could see a bit of softening in the rental market."
According to Sterling, which conducted the research, most of the new availability is located off Mullan and Reserve Street in the growing Sxwtpqyen neighborhood. The average monthly rent for a Missoula apartment increased nearly 18% to $1,333 per month in 2022.
However, the report also found that rents are beginning to soften as Missoula catches up on its lack of inventory. On average, rents decreased 0.06% in the Third Quarter of last year.
Among the report's findings, unit location still created challenges, especially for those looking to live near the downtown and university districts, where vacancy rates are lower. Citywide, around 500 new units hit the market last year, but 75% were in the Sxwtpqyen area.
Still, the greater number of units is benefiting renters in both pricing and selection.
"As a result, renters have more units to choose from – a full range of unit types populate the market, including studios and three bedrooms," the report noted. "That's notable as these options used to be very limited."
One and two-bedroom units represent the largest section of new inventory at 78%, according to the report.
A recent demographic report associated with the Midtown Master Plan suggested that the number of renters in that district now outnumber the number of home owners – a swap from 10 years ago.
The Sterling report found a similar trend citywide, suggesting that renter households have increased 7% since 2010 and now make up 55% of the city's population.
While experts predict continued demand for newer, safer and more efficient housing, challenges within the economy could make it more difficult to bring new units to the market, or could slow the process. More than 3,200 units are in the planning and permitting phase, though Sterling believes their delivery could be delayed.
Developers may also find that that projects no longer pencil financially due to rising construction costs and rising interest rates, Sterling noted. At the same time, however, higher interest rates have also slowed the availability of for-sale housing, which is down 18% over last year.
In that case, rental units will remain in high demand, experts believe.
"A rocky economy and lending conditions could signal a dry spell for the Missoula multi-family landscape in the long term," said Conner McMahon with Sterling CRE. "For now, though, some multifamily complexes have several units available, and renters have a bit of breathing room."