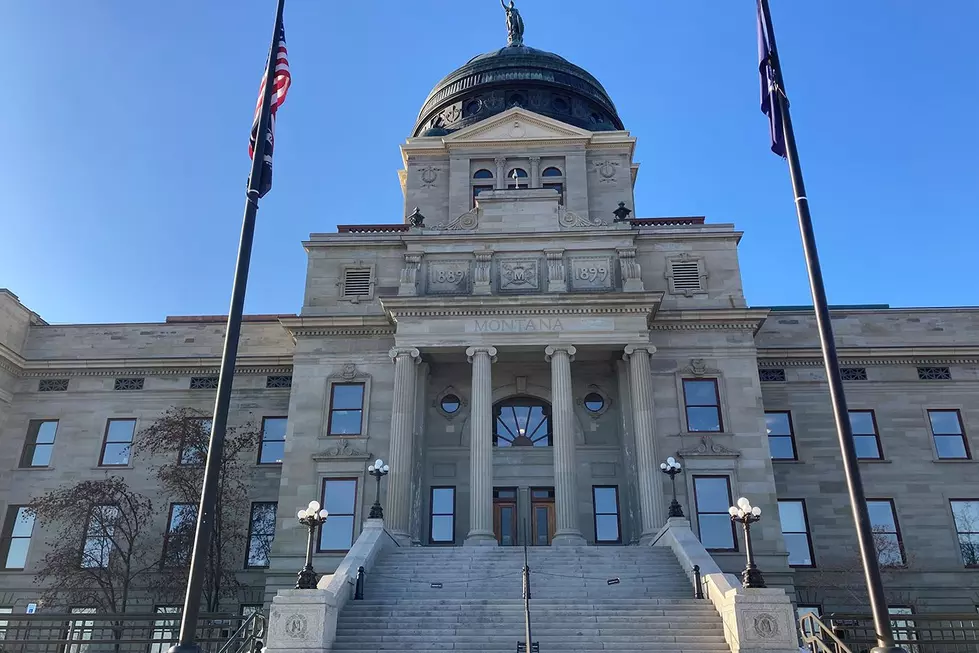 Viewpoint: Extremist legislators, anti-abortion bills at odds with Montanans
Montana Sexual and Reproductive Health Collective
The Legislature is bound by a few simple rules: they must complete their work within the 90 allotted days, they must meet deadlines, and they must serve their constituents (yes, all of their constituents), not push their own personal interests or private ideologies. It's the last part that some extremist politicians seem to be struggling with the most during the 68th Montana Legislative Session.
A February 2023 poll showed that 75% of Montanans oppose changes to our constitutional right to privacy, a right that affirms our ability to make personal healthcare decisions about when or whether to have children. Yet our Montana Sexual & Reproductive Health Collective members continue to track 11 anti-abortion bills still under consideration — including two potential constitutional amendments.
Take, for example, Rep. Jane Gillette's House Bill 544, an attack on Medicaid coverage for abortion care that, if passed, would ultimately cost Montana taxpayers much more than it saves. The bill is a near-duplicate of the proposed Medicaid rule change still under consideration by the Department of Health & Human Services, which saw only a single proponent in its hearing but ultimately received several hundred statements of opposition.
Similarly, there were zero proponents for HB 544 in its House Judiciary Committee hearing, and broad opposition from a range of individuals including Montanans enrolled in Medicaid, healthcare providers, legal experts, reproductive rights activists, and other community members. Together they once again spoke out against this needless ban on abortion access for low-income and rural Montanans. Yet it was passed along a party-line vote in the committee, then passed again on the House floor.
Meanwhile, dozens of legislators voted to reject two bills that sought simply to codify existing reproductive rights in our state and remove the unconstitutional, unenforceable abortion restrictions that have been tied up in court at the expense of Montana taxpayers' dollars.
The bills, House Bill 432 by Rep. Laurie Bishop and Senate Bill 437 by Sen. Jen Gross, received demonstrable support from individuals and organizations across the state, only to be tabled by Republicans in their respective committees. In fact, members of the Senate Public Health, Welfare and Safety Committee chose to reject Senate Bill 437 without even a brief discussion on the bill.
Where, in all this, do we see the voices of Montanans heard and respected?
As Montanans, we are encouraged to participate in the legislative process. We can testify on bills either in-person at the Capitol or virtually. We can email our legislators, we can call them. They're our neighbors, our family members, and our friends. They are responsible to us, their constituents. We deserve for them to follow the legislative process in good faith — to consider the evidence both for and against a proposed policy, to ask honest and critical questions, and to make decisions rooted in what is best for Montanans rather than their individual agendas.
It is up to us to hold them accountable. Call your legislators, write to them, let them know that you are watching their actions in Helena — and demand that they represent us with integrity.
To learn more about the Legislature's proposed bills impacting reproductive and sexual health care in Montana, visit www.MTSRHC.org/policy.
The Montana Sexual and Reproductive Health Collective (SRHC) is a statewide group of organizations and individuals mobilizing and supporting inclusive, equitable grassroots advocacy, education, and outreach to uphold the fundamental right to bodily autonomy. We organize in solidarity to build the foundation for a sustainable, liberatory movement that secures and strengthens the right to access the continuum of sexual and reproductive health for all seeking care in Montana.