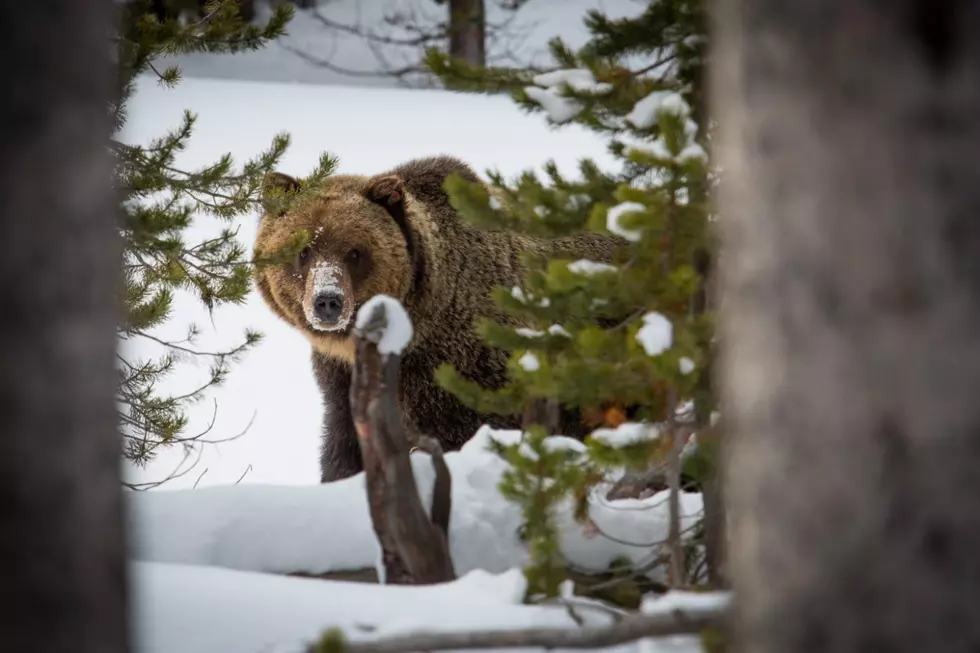 Viewpoint: Keep politics out of grizzly review
A grizzly bear in Yellowstone National Park. (National Park Service)
Mike Bader
The U.S. Fish & Wildlife Service (FWS) has begun a 12-month review of petitions from the states of Montana and Wyoming to delist grizzly bears and remove the protections it has under the Endangered Species Act (ESA).
This would turn management of grizzly bears over to the states, who have made clear they intend to have hunting seasons as well as give livestock producers more leeway in directly shooting grizzlies. The political fingerprints were on the announcement before the ink had dried. Statements from politicians throughout the region were celebratory as if they had scored the go-ahead touchdown.
Political interference with the ESA has been counterproductive. Senator Jon Tester achieved legislative delisting of wolves and turned management over to the states, letting politics override science. That has turned into a debacle. Senator Steve Daines called the federal Judge who ruled on the Yellowstone grizzly bear delisting case "a radical activist."
Legislators are not biologists, they are politicians and are not qualified to make decisions about fish and wildlife and particularly threatened and endangered species. Governors and members of Congress need to stay out of the review process and clear their minds of any thoughts of a legislative delisting of grizzly bears.
It might not be a bad idea for FWS Director Martha Williams to consider recusal from the review process and direct communications with the states. Williams is a highly qualified attorney, law professor and administrator but is the first FWS Director since the Nixon Administration to not possess the required science degree in wildlife or fisheries management.
Williams' appointment was supported by Tester and Daines and Williams has previously shown partiality. "I'm for delisting tomorrow, frankly," Williams said in The Helena Independent Record (10/5/2019) while Director of the Montana Fish, Wildlife & Parks. Now the FWS Director is overseeing the review of a delisting petition from her previous employer. Distancing from the process would reassure the public that the review is fair.
The warm-up act to the petitions review is the collection of federal and state land management agencies who are violating the Grizzly Bear Conservation Strategy whether it is being over the line on road management standards and densities or promoting increased capacity for limitless recreational use of primary grizzly bear habitats.
Montana FWPs admits it is shooting grizzly bears with rifles within the Primary Conservation Area even when they are not sure they are shooting the bear involved in conflicts. If this is how grizzly bears are being managed while still protected under the ESA, delisting would unleash an absolute free-for-all of broken commitments.
Delisting means trophy hunting of grizzly bears, offensive to many, near the borders of Glacier and Yellowstone National Parks and in connective habitats between the isolated grizzly bear populations. Livestock producers could shoot grizzlies on sight.
This is on top of three grizzly bears claimed in 2022 by highly transmissible avian flu and threats to habitat from residential subdivision sprawl, climate change and increased logging and roadbuilding activity which all remain unmitigated while the grizzly populations remain isolated.
Twenty-seven organizations and individuals including five PhD grizzly bear scientists sent detailed comments on the Montana Statewide Grizzly Bear Management Plan (www.montanaforestplan.org). It provides a scientific and realistic assessment of the current and future status of grizzly bears.
The integrity and independence of the petition's review process must not be compromised and corrupted by political interference or perceptions of bias. Let the science speak for itself as the law requires. 
Mike Bader is an independent consultant in Missoula, Montana and a former seasonal Yellowstone ranger. He is a grizzly bear habitat researcher and frequently writes about land and wildlife issues in the Western US.