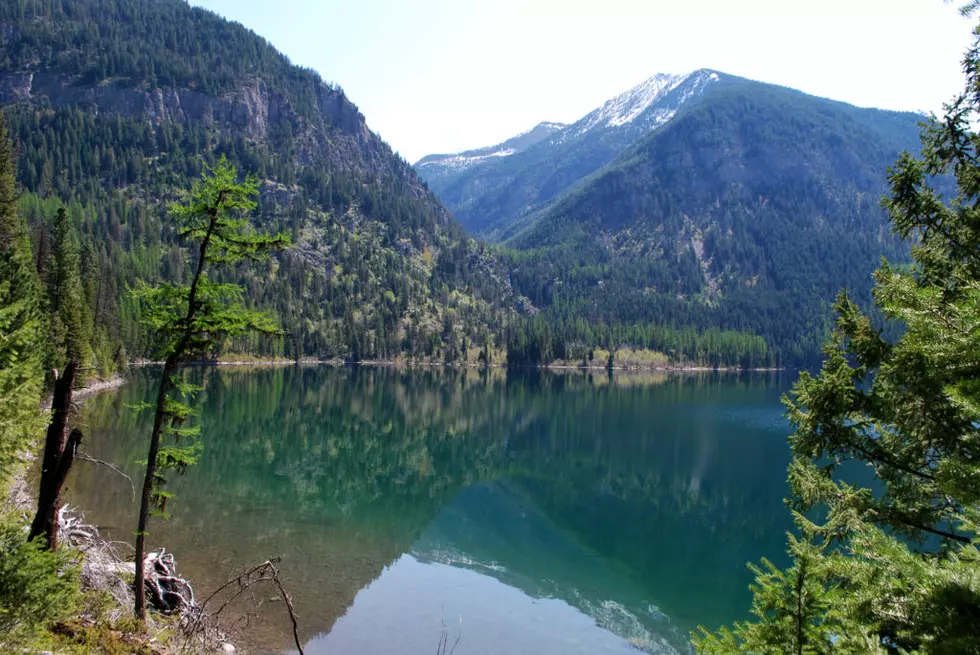 Viewpoint: Opponents of Holland Lake lodge plan call for action
A photo of Holland Lake in Montana (U.S. Forest Service via Flickr).
Grace Siloti
Update on the current situation regarding the purchase of Holland Lake Lodge, Swan Valley by POWDR Corporation proposing a destination resort. A critical and crucial US Forest Service decision on this public land use is about to be made. What can you do? Be bothered! Be upset! Be vocal!
Reminder! Swan Valley, Montana is a small community situated in the middle of public lands and two wilderness areas. Over the past 40 years, there have been extensive work by property owners, timber companies, conservation groups and the USFS to preserve, and protect our land through many different conservation efforts:
    1 - Montana Legacy Project.
    2 - Conservation easements
    3 - Crown of the Continent
    4 - Grizzly Bear Linkage Zones
Swan Valley is in the heart of Grizzly bear corridors, Trumpeter swan nesting grounds, winter ranges for elk, deer, wolves, coyotes, important wetlands, as well as home to endangered and threatened species such as, Bull trout, Wolverines, Lynx and Loons.
Holland Lake Lodge is located at the base of Holland Falls which feeds this small 2 mile long lake where mountain headwaters flow from the western Rocky Mountain front and joins the Swan river watershed. All of this being located in a very fragile and balanced ecosystem, one of the few fully intact ecosystems left in the lower 48.
POWDR corporation was founded in 1994 whose large scale operations employ thousands with revenues in the millions from adventure lifestyle activities. They currently own 11 major mountain resorts, 9 Woodward Action Sports locations and 59 parks, including Powderbird , which touts 1700 Heli-skiing runs each year, and Sun Country Water Sports, operating 3793 river runs every year. Recently POWDR touted it's opening in Australia, in addition to numerous locations throughout the United States and Canada.
POWDR has a long history of expanding smaller resorts in to large scale operations. For Example, POWDR expanded Cooper Mountain Resort, building a new 4-story hotel with an additional 127 available occupancy. Most egregiously, was in Eldora, Colorado, a small community outside Boulder, Colorado whose life drastically changed when POWDR came and expanded the ski resort. After six years they are still fighting issues arising from POWDR's expansion. POWDR ultimate goal is for future growth and increased revenues, not the preservation of existing legacies.
It is fair to say, POWDR is not planning to change its ways with Holland Lake Lodge, continuing growth and expansion on our public lands that border the coveted and pristine Bob Marshall Wilderness Area. It is clear, POWDER wishes to increase "Wilderness Experiences" and will likely attempt to lease additional public land managed by the Forest Service. POWDR has shown us their intent with their first plan, making it clear to the public that the only plan that works is a destination resort.
Expanding Holland Lake Lodge will burden our local resources while only serving the few privileged, slowly squeezing out average citizens. Importantly we must ask have all  other options been evaluated in view of the public's interest? The proposed plan sparked outcry over 6000 opposing comments.  There are many important considerations that should be weighed heavily before taking irreversible steps.
Please reach out to the Flathead National Forest and their superiors at regional and National levels, express your feelings, our public lands need your voice. We need to remind Supervisor Steele that his responsibility is to determine what is in the best interest of the public.
Community of Condon for Preservation of the Swan Valley