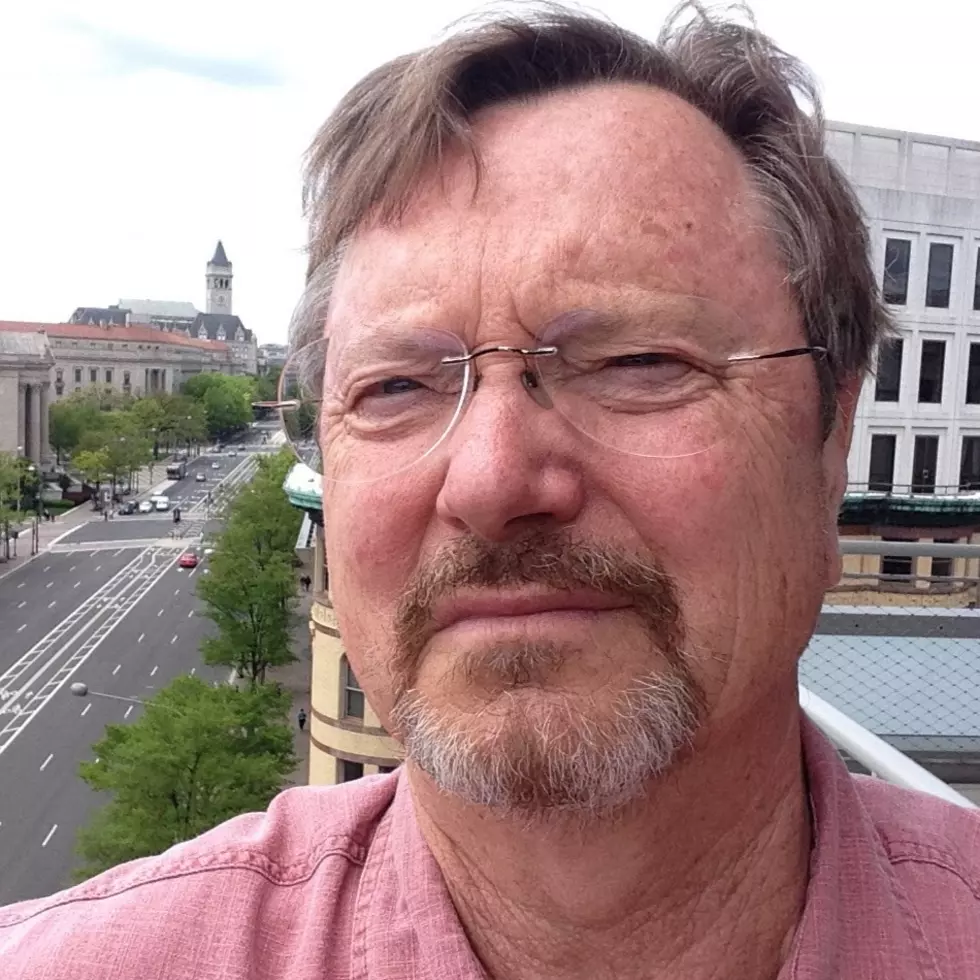 Viewpoint: Loyalty to impeached president, accused felon
David James
David James
George Washington warned us, "unprincipled men will subvert the power of the people to usurp for themselves the reins of government." Partisanship replaces patriotism. It is difficult to find patriotism in today's Republican Party.
Until the election of Barack Obama, the two political parties in America agreed on a few principles. Politics can be a rough and tumble exercise, but most believe that compromise that helped Americans was a good thing. The belief in "life, liberty, and pursuing happiness" for all Americans was a good thing. Most believed we should assert leadership in defending other democracies around the globe.
I understood politicians shouldn't interfere in the criminal justice system to help their friends. Attempts to overthrow our government were treasonous. And most agreed that the political parties should put the health and welfare of the nation above individual politicians. Not the Republican Party today.
The Democratic Party still supports these principles, but the Trump Republican Party has rejected them all. The GOP has become the party of Putin, Bin Salman, and Orbán. Georgia grand jurors and prosecutors' lives turn up online, hosted on a Russian site popular with Republican seditionists, with details intended to threaten and harass them. Not a single national-profile Republican spoke out.
When Jared Kushner and Donald Trump buried the details of Mohammed bin Salman's brutal murder of Washington Post journalist Jamal Khashoggi in exchange for three billion dollars, the GOP said nothing. When Trump tried to overthrow our government, Republicans rushed to his defense. Now Georgia Republicans and Representative Jordan want to remove Judge Fani Willis in the Georgia Trump Rico case to protect Trump.
Let's be clear. Most Americans may be justified in their impatience with our country's issues. I am among them. However, I have taught my students over 40 years that solutions come from the people, through legal means, based on accurate and balanced information.
Republicans have no political platform and reject democratic rules of the game.
They deny the legitimacy of political opponents, tolerate and encourage violence, curtail civil liberties of opponents, including media, and do whatever Donald Trump wishes it to be. It is the responsibility of the political party and its leaders to filter out authoritarians and their lies; they choose not to.
Republican loyalty is to a twice impeached, four-time accused felon, accused of business fraud in New York, illegally keeping classified documents in Florida, election interference in Georgia, and organizing the overthrow of a federal election in Washington DC.
Republicans now want to impeach Biden by 'making something up'. 'Unprincipled men' have ignored the words of George Washington by pledging their loyalty to Donald Trump, not our country. Their actions are those of Vladimir Putin or Viktor Orbán. Not a democracy.