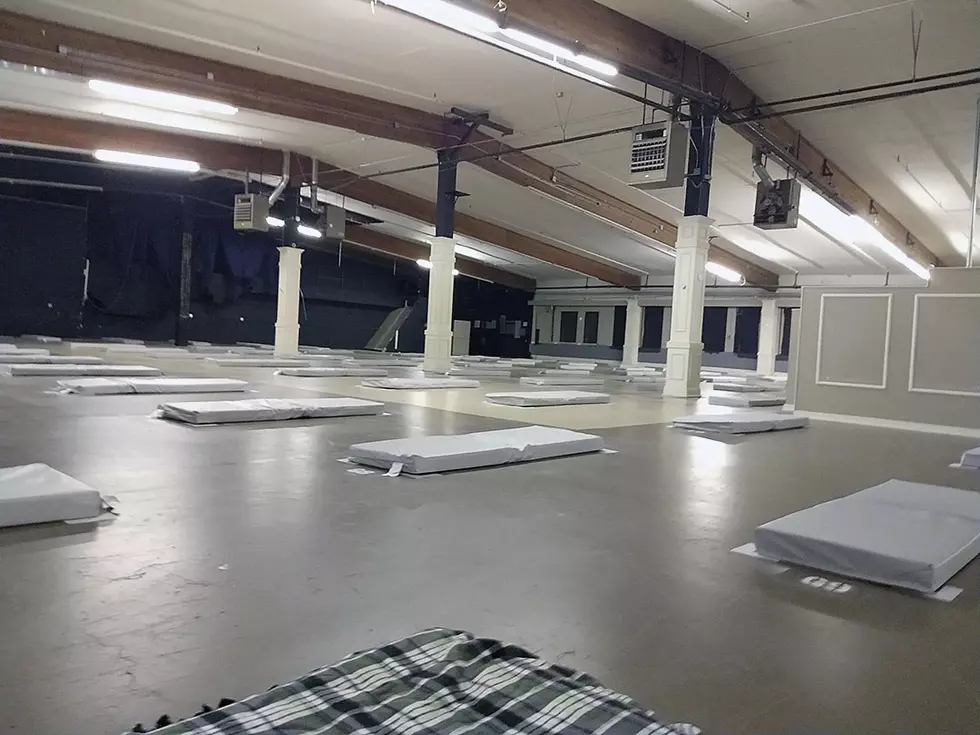 Viewpoint: Missoula needs a real response to homelessness
The Emergency Winter Shelter.
Daniel Carlino
How lucky I feel to live in such a beautiful community as Missoula. The chirping of the chickadees in the morning, the rays of sunshine high on the mountains, the ever-powerful flow of the river.  Every day I take a nice walk or cruise on my bike around town to get to soak it all in.
However, my experience of the Missoula outdoors is a choice. That's what makes it so special. For many of our neighbors experiencing homelessness right now, being outside isn't a choice. Hot or cold, rain or shine, blue sky or smoke-gray, the outdoors is their only option.
While we know that this is a national issue, policy decisions at the local level are exacerbating this issue in our community. In just the past month, homelessness has gotten much more visible because of the closure of the Johnston Street winter shelter, which has left hundreds of people with no other option but to camp.
Missoula falls under the Ninth Circuit Court of Appeals, where the Martin v. Boise and Johnson v. Grant Pass judicial rulings apply. These decisions are rooted in our 8th Amendment, which prevents excessive fines or cruel and unusual punishments. As a result of our Constitutional rights, local governments cannot criminalize people for camping in public spaces unless there are enough shelter beds in town for everyone who is living unsheltered.
However, the Mayor and City Council majority are working to pass an ordinance that will allow the City to forcibly remove people who are camping on public park lands without providing any alternative places for them to go. This is not a solution. Attempting to use government force to hide homelessness is an expensive, inhumane, lazy, and ultimately ineffectual way to address the issue.
Even the people proposing this ordinance agree that it isn't a real fix: we'll just be wasting valuable city staff time and resources on sweeping people from one place to another. From our city parks to our city streets, sidewalks, and other public spaces.
We must have the empathy, political will, and common sense to fund housing-first solutions and wrap around services for our neighbors experiencing homelessness. This will truly help keep our entire community safe and lead to a long term community benefit. Here are some things that the City and County governments must do to help:
Open up a diversity of year round shelter options such as a women's shelter, a low-barrier shelter and a non-congregate shelter
Invest in preventing Missoula's high rates of domestic violence, which are the leading cause of homelessness for women in the U.S.
Reform our tax increment financing (TIF) funds to subsidize the development of shelters, drug treatment centers, and other community resources
Support local providers by advocating for fair rates for Medicaid providers to provide mental health and drug treatment care
Fully fund the Affordable Housing Trust Fund to preserve and create truly affordable housing
Reform our zoning map to mitigate gentrification and to allow for a diversity of housing types to be built city wide – immediately
It is time for our local government to take on ambitious long-term policies to prevent and respond to homelessness and in turn create a stronger, safer community for all of us. It is up to us to be a city that lifts people up rather than sweeping them into the corner.
Daniel Carlino represents Ward 3 on the Missoula City Council.