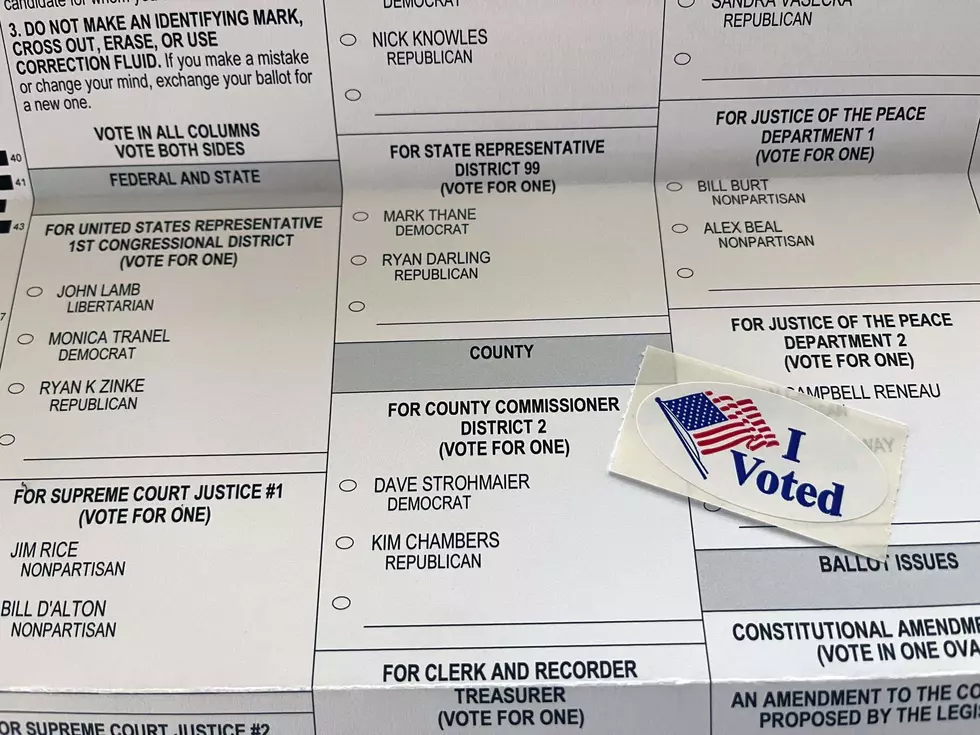 Viewpoint: State Republicans catering to rich, taking freedoms
Pat Flowers
Montana voters expect and deserve a governor and legislature that puts Montanans first and focuses on workers, families, retirees, and small businesses.
Unfortunately, the month of January alone already revealed the true colors of the Republican-controlled Montana government. Instead of helping working families, they are pursuing extreme changes that will harm rather than benefit Montanans.
One single day, Wednesday, January 25th, offers a strong example of how Republicans are pursuing a trifecta of bad and irresponsible ideas that will take away our right to privacy, reduce the ability of judges to stop government overreach, and benefit their wealthy backers rather than the working people of Montana.
Protect Our Freedom to Make Personal Health Care Decisions
First, the Montana Senate Republicans introduced a bill that claims privacy rights do not apply to abortion. Frankly, nothing could be more private than a woman, her family, and her doctor having the freedom to make their own important medical decisions.
As Montanans we should have the right to decide what's best for our families and our future. Privacy rights have been enshrined in the Montana Constitution for fifty years. These rights—which protect our liberties and limit government intrusion—protect Montanans from interference in our private lives. This bill is a direct attempt to limit Montanans' freedoms. It is reckless and harmful, plain and simple.
A Power Grab to Restrict Courts from Defending Montanans
Second, upset that independent Montana courts have defended the rights of Montanans by striking down a growing number of extreme Republican laws, the Republicans introduced a bill which attempts to restrict and limit the courts for their partisan gain.
Judges, under both the Montana and United States Constitutions, provide an important independent check and balance to government power. Deliberately weakening the courts, as sought by the Republicans, is short-sighted and nothing more than a power grab.
Tax Cuts Should Benefit Working Families Struggling to Make Ends Meet
Finally, on Wednesday night Governor Gianforte promoted his plan to give the wealthiest one percent of Montanans a tax cut of $6,000 per year. By comparison, a typical Montanan making between $43,000 and $67,000 will only see a benefit of $70. That's less than the cost of a dinner and movie night for a family of four.
We should cut taxes on workers and their families, not offer giveaways that mostly go to the wealthiest. A fairer approach would be to increase the Montana EITC (earned income tax credit). This program, which rewards work, today is a measly three percent of the federal level (the smallest state EITC in the nation).
While the bill did propose a small increase to the EITC, increasing the program to sixty percent of federal policy, as Democrats proposed, would allow working families to see some tax relief similar to what Republicans want to give to their wealthy friends. It's only right that our working families, the backbone of Montana, are prioritized.
State Government Should Work for You and Put Montanans First
Montana Democrats believe state government should focus on addressing the problems that Montanans face every day. Whether it's protecting privacy, upholding the accountability that courts place on government, or creating a fair tax system that rewards work, we are pursuing real, concrete solutions for everyone that calls Montana home.
We must hold the state government—your government—accountable. That starts by putting Montanans first and foremost. Together we can create a better tomorrow for ourselves and our children.
Pat Flowers (D-Belgrade) is the Democratic Leader of the Montana State Senate.