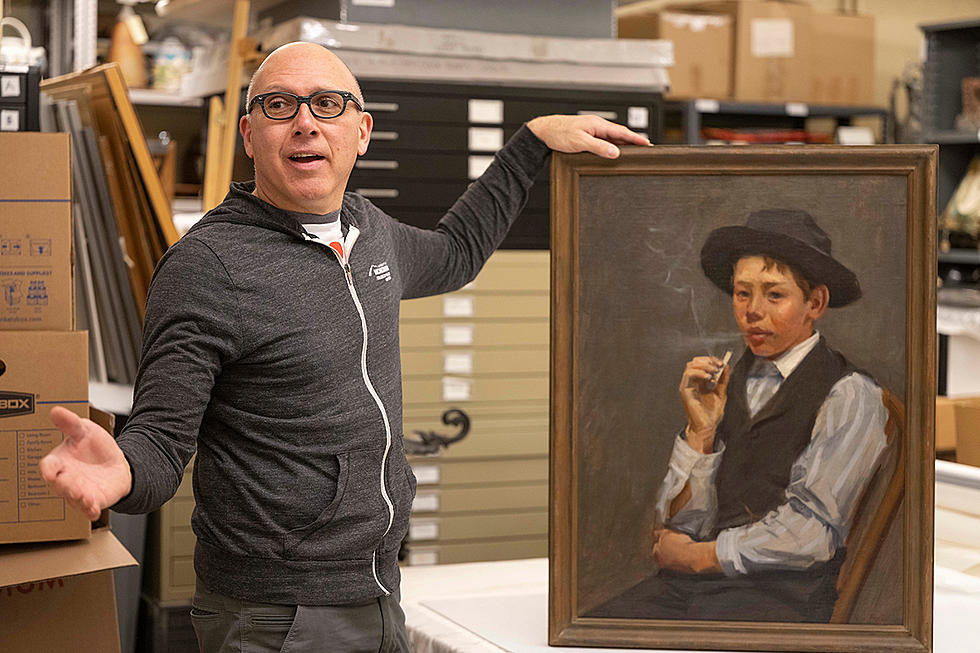 Viewpoint: Story on UM painting a refreshing topic
Montana Museum of Art and Culture Director Rafael Chacón hopes the return of this work by Montana impressionist Fra Dana, missing since the 1950s, will open the door for other pieces to come back to UM's collection. (UM Photo/Tommy Martino)
John Radulski
As a semi-retired art historian, I was very intrigued by your article about the painting by Dana recently returned to you (University of Montana). I wasn't familiar with her work but a bit of research was well worth it as many of her works are quite fine.
I didn't see in your article any attribution of a date to this painting. And while she did study briefly with Chase and Cassatt--and some of her works show an influence of American Impressionism--this painting of "Clifford Breeding" can in no terms be regarded as an example of the impressionist style. Much closer to some of the "realist" portraits of the Ashcan School.
I guess "Impressionism" might be more well known than Ashcan, and might entice more readers to the article though.
But I always enjoy reading about artists that are new to me!