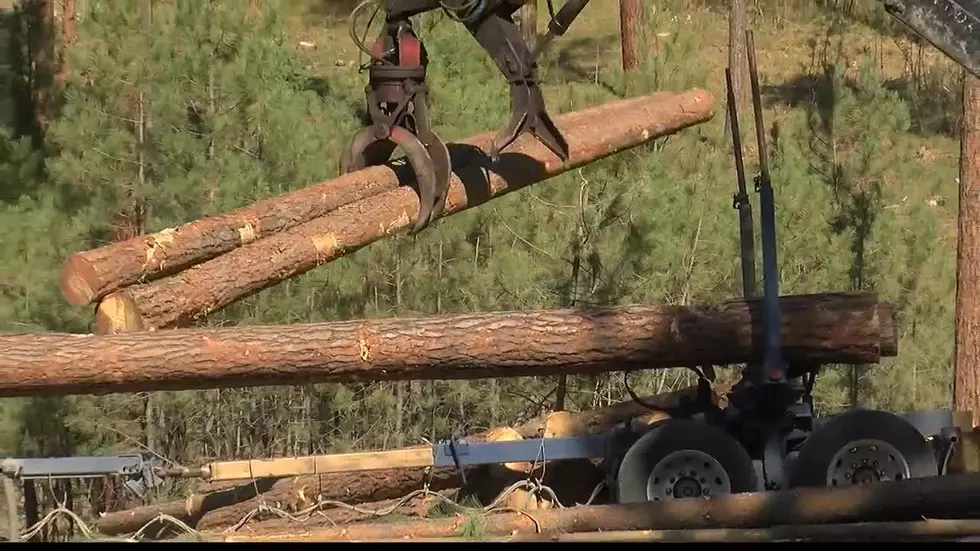 Weyerhaeuser sells Montana timberlands to private investment firm; future of 630,000 acres uncertain
Weyerhaeuser Company on Tuesday announced an agreement to sell its 630,000 acres of timberland in western Montana to a private timberland investment company for $145 million in cash.
The deal does not affect Weyerhaeuser's manufacturing plants in northwest Montana: a medium-density fiberboard plant and sawmill in Columbia Falls, and a stud mill and plywood plant in Evergreen.
Weyerhaeuser did not release the name of the investment company, or any details on how the change will affect management of or public access to the acreage – much of which lies between Kalispell and Libby.
"The sale of our Montana acreage is part of our ongoing effort to strategically optimize our timberland portfolio," Devin W. Stockfish, president and chief executive officer of Weyerhaeuser, said in the announcement.
The deal does include an existing 110,000-acre conservation easement which preserves public access to those lands in perpetuity.
But the announcement made no mention of Weyerhaeuser's existing contract with Montana Fish, Wildlife and Parks providing hunter access to its lands through the state's block management program.
Not did the company say whether the ground would remain in production for commercial timber – only that its manufacturing plants would not be affected.
"Our manufacturing operations in Montana continue to deliver strong results," Devin said in the announcement. "Our people have done an outstanding job driving improvements in safety and operational excellence over the past several years, and they also do terrific work to support the communities where we operate."
Weyerhaeuser merged with Plum Creek Timber Co. in 2016, a move that created the nation's largest private timberland owner – at 13 million acres – with 38 associated manufacturing plants.
That $8.4 billion deal shifted ownership of 880,000 acres in western Montana, as well as the lumber and plywood plants.
Tuesday's announcement said sale of the Montana timberlands should be finalized by the second quarter of 2020.