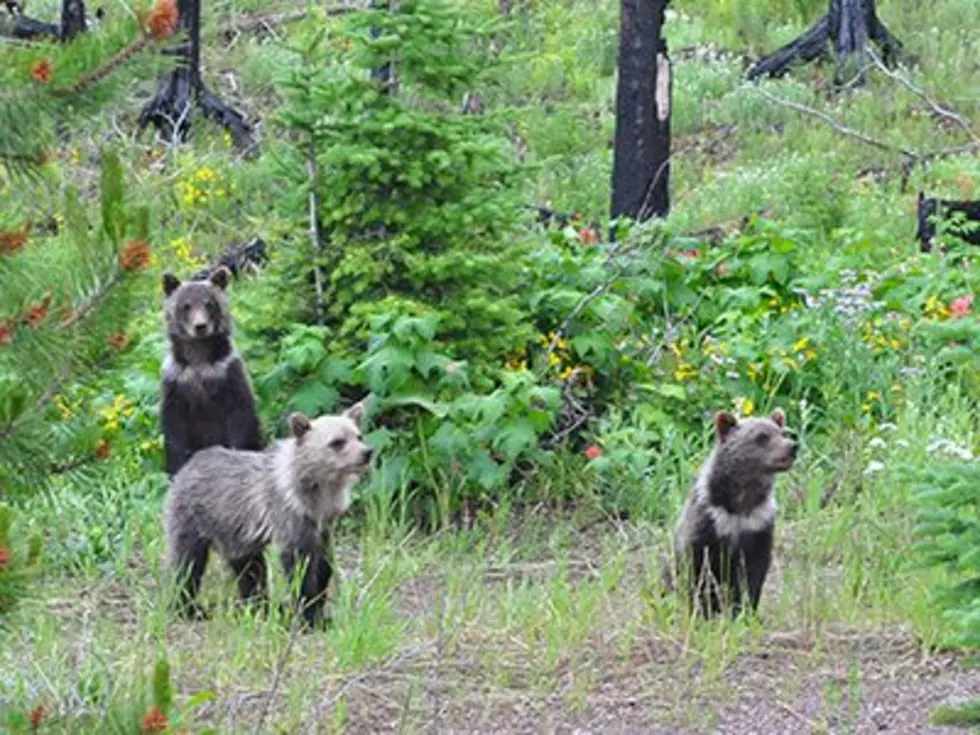 Environmental groups claim Idaho wolf-trapping laws harm other species
Nonprofit environmental group the Center for Biological Diversity expressed concern about the development and what it means for grizzly bear recovery. It countered that science supports maintaining existing protections. (Montana Fish, Wildlife and Parks)
(CN) — Several conservation groups filed lawsuit in Idaho this month seeking to block the state's new wolf-trapping laws, alleging Endangered Species Act violations because they will lead to injury and death among protected grizzly bears and Canada lynx.
Several conservation groups asked a federal court in Idaho Monday to block the state's new wolf-trapping laws, which they claim will lead to injury and deaths among federally protected grizzly bears and Canada lynx.
Republican Governor Brad Little approved new rules in May that create a permanent wolf-trapping season on private property, get rid of limits on how many wolves a person can kill and authorize funding for the state to hire private contractor killings of wolves. Night-vision equipment, bait, dogs and motor vehicles are also allowed for use in hunting.
Lawmakers estimated the measures could lead to the killing of 90% of the state's 1,500 gray wolves and said the state could whittle the number down to 150 before their population could be managed by federal authorities, according to The Associated Press. Hunters and the ranching sector backed the legislation.
The new rules do little to reduce risk of harm to grizzly bear and lynx, the new lawsuit alleges. The conservation groups said five lynx have been reported as trapped in Idaho since the 2011 to 2012 trapping season, including one in a wolf trap in 2014, while two grizzly bears were killed in incidents involving wolf snares in 2020.
"It's sickening that Idaho has approved what amounts to unregulated hunting and trapping in an effort to wipe out its wolf population," Center for Biological Diversity senior attorney Andrea Zaccardi said in a statement. "Other animals, like federally protected grizzly bears and lynx, will be injured or die in these cruel traps and snares. The state's disregard for all of their lives is outrageous and unacceptable."
The conservation groups, including the Center for Biological Diversity and the Sierra Club, provided the state a 60-day notice of their plans to file a lawsuit.
Earthjustice filed the 23-page complaint on behalf of the groups asking for a temporary restraining order to stop wolf trapping in grizzly bear and lynx habit during legal proceedings. Wolves are found in about two-thirds of the state.
The lawsuit names Little, the director of the Idaho Department of Fish and Game and members of the Idaho Fish and Wildlife Commission as defendants.
"Unfortunately, we've already seen grizzly bears caught and killed in wolf snares in Idaho. Expansion of wolf baiting, trapping and snaring in grizzly bear habitat will not only decimate the states' wolf population but will result in more dead grizzly bears," Bonnie Rice, the Northern Rockies senior campaign representative for the Sierra Club, said in a statement. "Idaho's grizzly bear population remains small and vulnerable, and policies that threaten its full recovery cannot be allowed to stand."
Montana also moved to expand wolf hunting earlier this year. Seven grizzly bears have been caught in wolf or coyote traps since 2010 and four lynx have been reported trapped since the 2011 to 2012 trapping season.
Idaho began reintroducing wolves in the mid-1990s and managed its wolf population from 2006 to 2010. Congress passed legislation in 2011 ending wolves' protected status in Montana, Idaho, eastern Washington, eastern Oregon and north-central Utah and turning population management over to those states.
The Trump administration fully removed federal protections for wolves and the Biden administration has signaled it does not have plans to reinstate them.
"I'm appalled by the state of Idaho's betrayal of its agreement to manage wolves 'exactly like we manage black bears and mountain lions,'" Suzanne Asha Stone, a member of the reintroduction team in the 1990s and a director of the International Wildlife Coexistence Network, said in a statement. "Idaho is exterminating wolves not managing them and they don't care that other species such as lynx and grizzly are also being impacted because of their obsession to persecute wolves."