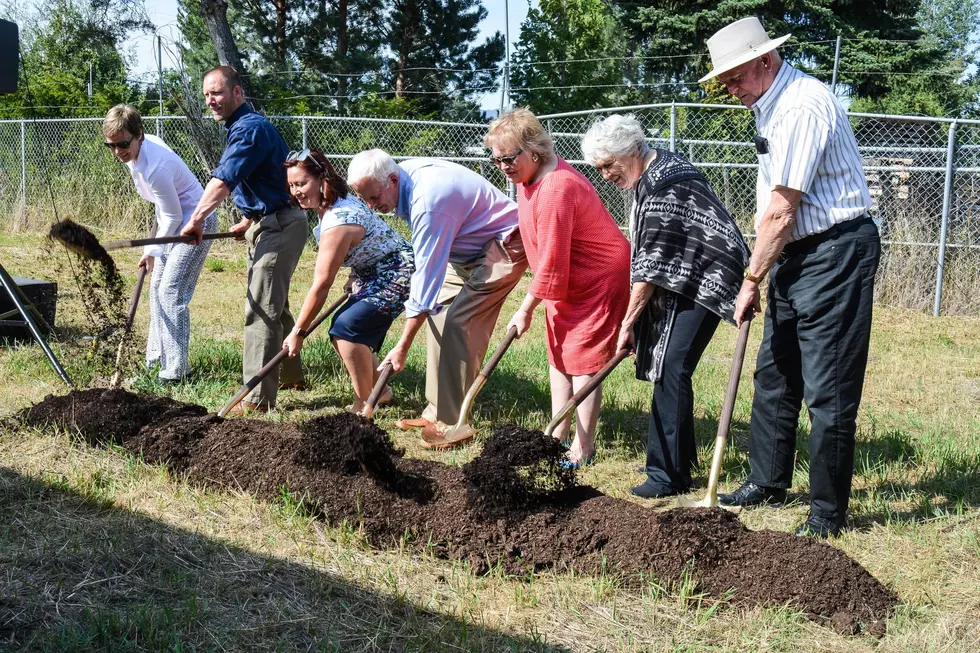 Missoula County approves grant for YWCA family shelter as construction rolls on
Staff members and supporters break ground on the new YWCA family shelter last year. The project received an additional funding boost on Tuesday in the form of a $427,000 state grant. (Dave Stalling/Missoula Current file photo)
Construction on the YWCA's family living facility on Third Street is pushing forward through the pandemic and on Tuesday, the project received a sizable funding boost.
Missoula County Commissioners approved an agreement with the YWCA Missoula Title Holding Co. in the amount of $427,000. The funding was provided through a Community Development Block Grant from the state.
The project broke ground last August and is expected to open later this year or early next.
"It's moving along," said Sindie Kennedy, a grants administrator with the county. "Sirius Construction is the general contractor on the project, and their interpretation of the governor's restrictions indicate that they should proceed and work to get this project done and get it finished on time. They're close to finishing out the first floor. I think they're close to starting the second floor."
The project, located at 1800 South Third Street West, represents years of planning and fundraising. At 36,000 square feet, the $8 million facility will house a number of YWCA programs and offices, including an expanded domestic violence shelter and an emergency housing center for homeless families.
According to the agency, roughly 50 homeless families reside in Missoula, a figure that includes around 100 children. YWCA officials have cited domestic violence as the leading cause of family homelessness in the city.
Funding sources for the project include several anonymous donors, the Missoula Redevelopment Agency, state grants and internal fundraising, among others.
"They have fully funded the project – there's multiple funding sources involved," said Kennedy. "This grant is a small piece of the pie relative to the project costs."