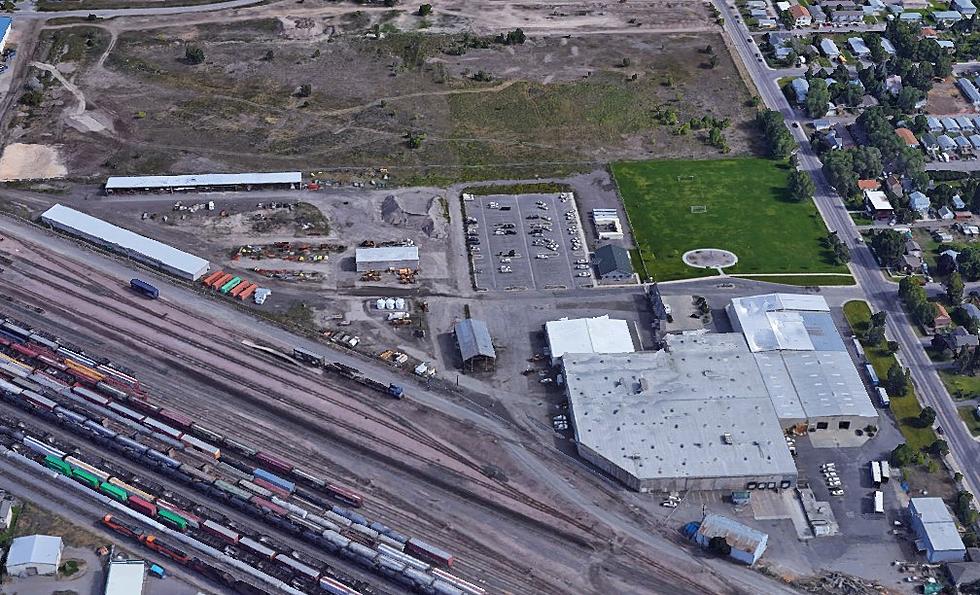 City inspecting Zip Beverage property in hopes of consolidating staff
The city has a buy-sell agreement on the Zip Beverage property, located in the lower right corner of this photo. The city also owns the 19 acres north of the property. (Google Earth)
Martin Kidston
(Missoula Current) The City of Missoula on Friday confirmed it was exploring the possible purchase of a Northside warehouse where it could consolidate city staff from a number of departments and free up other city-owned properties for redevelopment.
The Missoula Redevelopment Agency on Thursday said the city had entered into a buy-sell agreement for the Zip Beverage property off Scott Street, but offered few other details.
Public Works Director Jeremy Keene on Friday confirmed that statement, saying the buy-sell agreement gives the city an opportunity to conduct due diligence on the Zip Beverage facility.
"There's nothing formal yet," Keene said. "We have a six-month period and wanted to assess in more detail what the condition of that building was and if it would meet our needs."
The city purchased 19 acres adjacent to the Zip Beverage property on Scott Street and has set aside nine acres for housing and commercial development with its partner, Ravara LLC.
The remaining 10 acres had initially been proposed for a future city facility where it could consolidate Public Works and other departments including Missoula Water and possibly parts of Parks and Recreation.
Now, Keen said, the Zip Beverage property may fit that need.
"It's all part of the planning we've been doing there on Scott Street to figure out how to move Public Works from the Broadway building," Keen said. "That's what we're trying to evaluate. Does it make more sense to remodel an existing building like Zip Beverage or build a new facility?"
Former Mayor John Engen had plans to consolidate departments on the Northside and free up a number of properties on West Broadway. The city recently completed its West Broadway Master Plan, and the city-owned properties would be sold for redevelopment in accordance to the master plan.
Generally, the sale of city properties helps feed the Affordable Housing Trust Fund. Keene said the city is eager to move forward one way or another and vacate its Broadway facilities, freeing them up for a better use.
"That's really a motivator for this, to figure out how we can get ourselves out of that property so it can be redeveloped," he said.
The period for due diligence expires in May and by that time, Keene said, city officials would decide whether to make an offer on the Zip Beverage property. That would require City Council approval, and the process could play out this spring.
It's not yet known what the sale price would be, or the property's appraised value. But if the city did acquire the Zip Beverage property, it would also allow something else to be developed on the city's adjoining 10 acres.
Mountain Line could be an interested party, as the agency has been searching for a new location to house its fleet of busses. It initially had settled on a Northside parcel but that didn't work out.
The agency has said it wants to be close to the downtown transfer station, given its growing fleet of electric busses, and the city's Scott Street property could be a good fit.
But a number of other pieces must fall into place, starting with the city's decision on whether to purchase the Zip Beverage property.
"We need to understand what the building is really worth and what our costs would be to get in there," Keene said. "But it's a good opportunity. We understood that Zip was interested in moving and were moving ahead with plans for a new facility for themselves. It generated our interest in taking a look at the building."