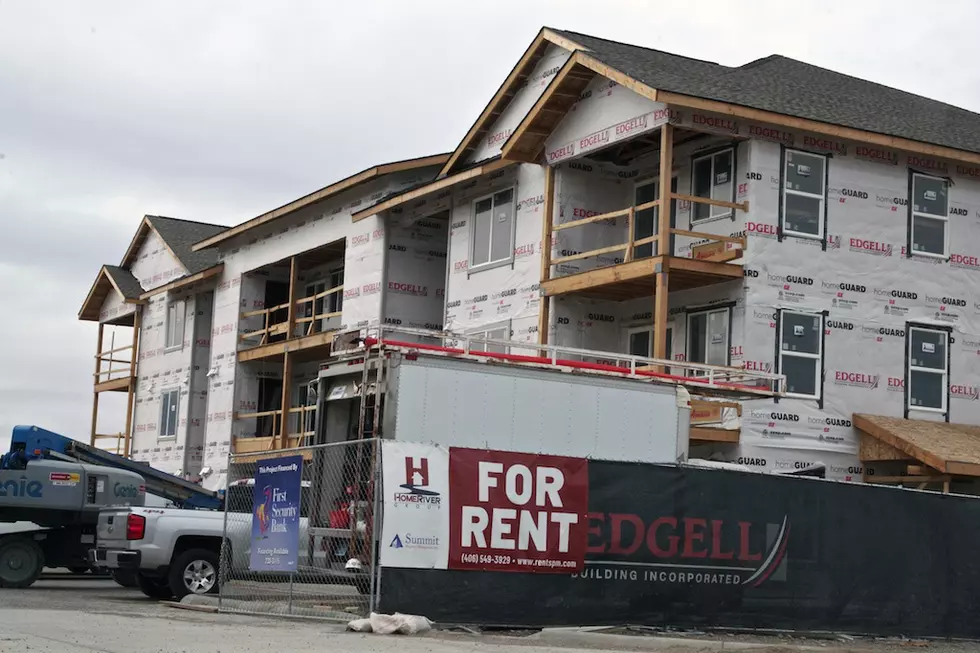 Code reform in Missoula to consider costs, development patterns
(William Munoz/Missoula Current)
Martin Kidston
(Missoula Current) Changes in state law and Missoula's own effort to reform its zoning and development codes are expected to result in a number of early changes to local regulations that could expedite the review and development of housing.
Among other things, a new law will reduce parking requirements and allow mixed-use development with five or more dwelling units in commercial districts. It also moves the public process to the front end of a project and removes it from the 11th hour when critics of certain proposals typically mount their opposition.
"It front-loads public participation," said city planner Ben Brewer. "Rather than providing public participation at the specific project level, it establishes that space during the larger planning process. It's a fairly large change from the current rules."
Citing a shortage of housing and challenges in permitting, the city had already embarked on an effort to reform its codes to bring them in alignment with its growth policy. But the Legislature also passed a number of bills directed at housing and development to remove what many regarded as red tape.
That includes the Montana Land Use and Planning Act, which brings zoning and subdivision regulations under one act, which wasn't the case before, Brewer said.
"It modernizes Montana's outdated land use and planning process. In a lot of ways, it's similar to Missoula's goal to align regulations with one another. It establishes a new baseline for planning," Brewer said.
Address housing costs
The effort taking place in Missoula's planning and development office looks at how current land-use regulations impact the affordability of housing. As it stands, Brewer said, it currently encourages developers to build larger homes, and larger homes are typically more expensive.
But if zoning allowed for several smaller homes on the same lot, it could lower the price point of the end product while protecting a developer's profit.
"This leads to the second way land use regulations impact housing affordability, by limiting the overall supply of housing," Brewer said. "If the demand for housing is high and the supply is low, prices will rise."
Starting in 1932, around 75% of the land in Missoula allowed for multi-dwelling apartments. But that fell to 57% by 1948 and by 2022, just 14% of the land was zoned for multi-dwelling apartments. At the same time, the land zoned exclusively for single-dwelling units increased.
That has swayed both the supply and price of housing, Brewer said. According to the city, 64% of the land in Missoula is zoned for housing that less than 30% of the population can afford.
"What happened, as the city grew, many new zones were dedicated exclusively to single-dwelling housing, and many areas that allowed multi-dwelling were down-zoned to allow for single family," Brewer said. "It's an equity issue today because most households in Missoula can't afford a single-dwelling home."
The type of development patterns also changed over the years, Brewer said. Missoula was relatively compact and walkable up through 1959. But as the car became more prevalent, access to single-family housing followed and development began to spread.
Since 1990, however, there's been an effort to return to earlier development patterns. Brewer said the city's code reform will include a deep dive into place types, or how development patterns are established.
"It provides a framework for guiding how physical patterns change over time," he said. "We're building on this place-type foundation to be able to consider future place types, which can be used as a tool for long-range planning to express a desired future outcome."
Brewer said the city was already on track to make a number of changes to its codes, but the Legislature has made a number of changes mandatory, and it has set deadlines by which those changes must be made.
Some will take place this October while others will fall into place next spring. That includes reduced timelines for review, more exemptions for housing projects, and when the public can weigh in.
The latter may no longer be project specific, but rather be relative to the planning process in general. It has the support of members of the Consolidated Planning Board.
"Front-loading public participation in the development of new policy and code is great. It will reduce NIMBYism on the back end and clarify the development process for those that are out there bringing the supply to market," said board member Josh Schroeder. "If a project complies with zoning, code and policy, it should get built and not go through a public hearing, which has become a political process in many cases."