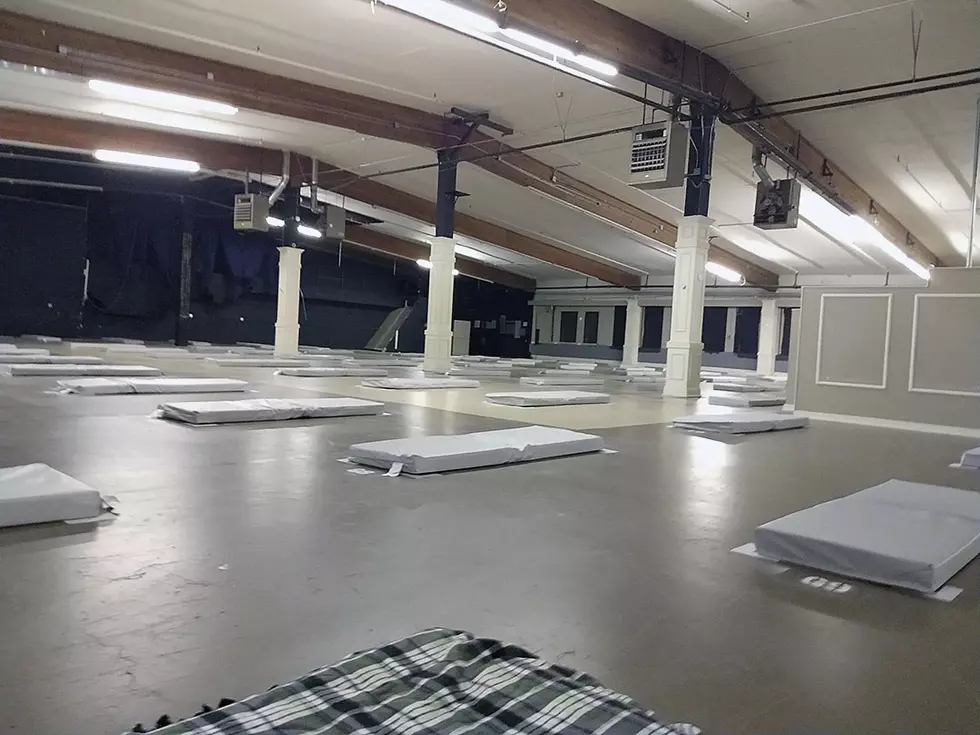 City inks $211K contract with Pov for operations, outreach
The Johnson Street shelter.
Martin Kidston
(Missoula Current) Before the pandemic arrived, the Homeless Outreach Team at the Poverello Center included less than two people. With federal COVID funding, it was expanded to five and now, with city funding, it will remain at that level.
Members of the Missoula City Council on Wednesday approved a $211,000 contract with the homeless shelter to continue its outreach and other operations. The funding is part of the city's community benefits program and is paid for through the general fund.
"The city has been funding the Poverello outreach team and operations since 2021," said Montana James, deputy director of planning and development. "These funds are really intended to support key community organizations that provide essential services to the residents of the city that aren't otherwise performed by a city or county agency."
The range of programs aided by the funding include the Poverello's veterans program, food services and shelter operations. It also supports the Homeless Outreach Team, which has more than doubled over the past five years.
According to James, the team interacted with 462 unique individuals in 2021 and, by the end of 2022, that had grown to 598. She said the increase in interactions punctuates the team's importance and shelter director Jill Bonnie agreed.
"I know this council is supportive of that team and the work they do," said Bonnie. "Prior to the pandemic, we had a team of 1.5 individuals. With Covid CAREs Act money and your help, we were able to expand that team. This contract has helped us keep that expanded to five individuals. We could double that and they'd still be busy."
While some members of City Council have argued that the city isn't doing enough to address the homeless population, others point to the numbers, which they say suggests otherwise.
Among other things, the city this year directed $800,000 to cover its share of operating and staffing the Johnson Street shelter, along with other costs related to its homeless response.
It also helped fund the construction of the Trinity affordable apartment project off Mullan Road, which includes 30 permanent supportive homes for the homeless and a navigation center with wrap-around services.
This year, it also included $300,000 to craft a new strategic plan around homeless, to retain a homeless operations specialist, and to provide start-up costs for the Trinity navigation center. The $211,000 approved on Wednesday continues those efforts, officials said.
"This funding ensures unhoused residents are being reached where they are, are being connected with relevant resources, and that the Homeless Outreach Team is available to respond to community concerns," said Carina Azure, the city's homeless operations specialist.