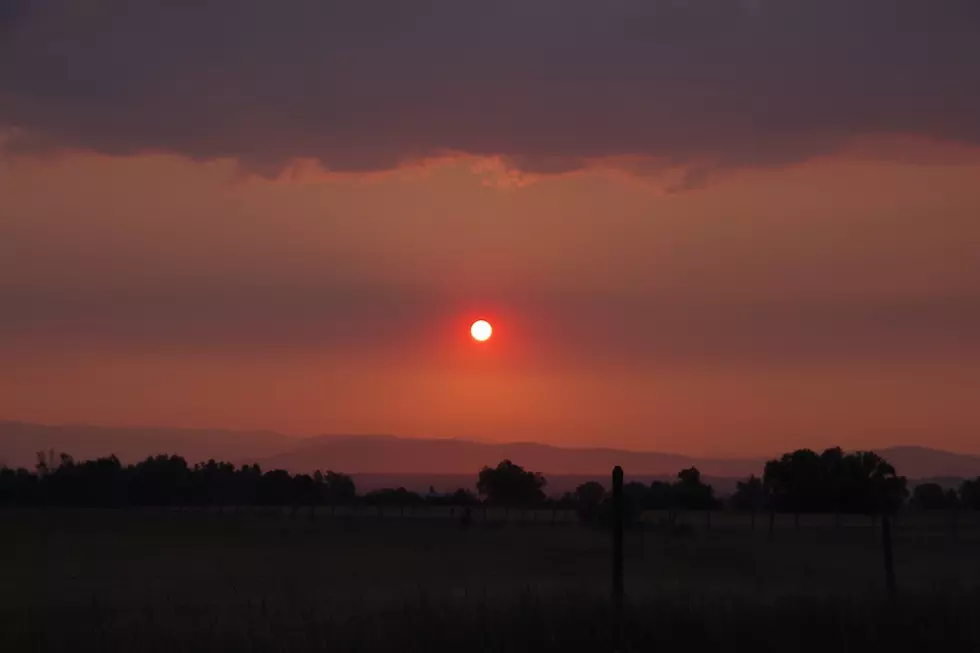 Gianforte asks feds for drought disaster in Missoula, Ravali counties
A smoke-red sunset in western Montana. (William Munoz/Missoula Current file)
(Missoula Current) With persistent heat and little moisture, Gov. Greg Gianforte on Wednesday asked the federal government to declare a drought disaster for 11 parched Montana counties, including Missoula and Ravalli.
In a letter to Agriculture Secretary Tom Vilsack, Gianforte said relief was needed as swiftly as possible, particularly for agricultural producers. Forage and water availability are becoming scarce as the drought intensifies.
"In evaluating weekly drought conditions, we anticipate conditions will continue to worsen," Gianforte wrote. "As a result of sustained dry, hot weather forecasted through the fall, officials project an above-normal fire season."
The governor requested drought declarations for Montana counties facing moderate to severe drought as of July 20, including Flathead, Lincoln, Glacier, Toole, Sanders, Lake, Pondera, Mineral, Missoula, Ravalli, and Sheridan counties.
He also noted the drought's impacts on agriculture.
"Relief is needed as swiftly as possible, particularly for our agricultural producers, who are seeing impacts of forage and stock water availability due to drought conditions and low water levels," Gianforte said.
The 14-day forecast for western Montana calls for above average temperatures and above average precipitation, according to the National Weather Service. Rain has been scarce this summer and areas, including Missoula, are falling behind on their precipitation counts.
By this time of the year, Missoula's average precipitation total is around 9 inches, though it currently stands at 7.6 inches. Kalispell is typically at 11 inches, though it has received just 5.2 inches.
"The Flathead River in northwest Montana is currently flowing at approximately one-third of its July average," Gianforte said. "Additionally, Flathead Lake sits more than two feet below its full pool level."