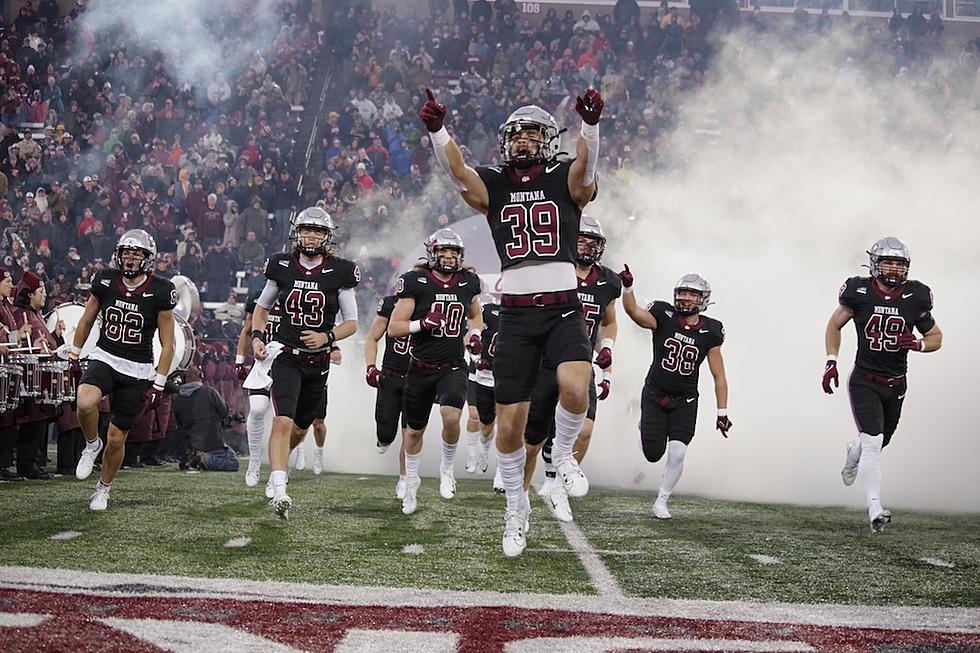 Miss the Griz game? Here's the photos…
University of Montana grizzlies take the field against Sacramento State. (William Munoz/Missoula Current)
(Missoula Current) Head coach Bobby Hauck has won a lot of football games in his career as the head coach of Montana Grizzly football, including some iconic playoff games and epic rivalry battles.
Saturday night's 34-7 domination of No. 7 Sacramento State may not be at the very top the list, but it's very near the pinnacle of his now record 124 wins.
With the victory, Hauck became the Big Sky Conference's all-time winningest coach at 124-35, passing Northern Arizona's Jerome Sauers.
It also lifted the Griz to first place in the Big Sky Conference.
Game Day Photos