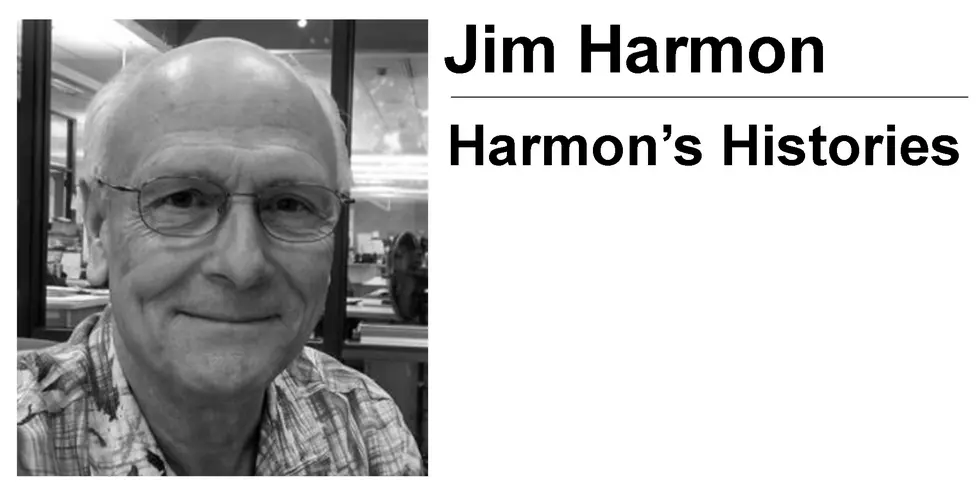 Harmon's Histories: Hang on for a wild stagecoach ride across Montana Territory
I know. There are only two seasons in Montana: winter and road construction.
It seems everyone likes to complain about construction delays, detours and windshield chips from airborne rocks. But maybe, after this week's column, you'll gain a new perspective.
Let's return to the early days of Montana Territory – back when there were no freeways, no state highways and in many cases, no roads at all, just trails.
There were only a few stage lines operating in the region at the time.
Wells, Fargo & Company had "express" wagons carrying "letters, packages, valuables, treasure and freight of all description ... to all the principal points in Montana."
The Overland Stage Line ran passenger coaches between Salt Lake City and Walla Walla, passing through Boise City, Bannack and Virginia City.
C. Huntley ran stage and express lines between Helena and the gold mines at Cedar Creek (the Superior area) with stops at Deer Lodge, Gold Creek, Bear Town, Missoula and Frenchtown. At Cedar Creek, you'd transfer to saddle trains to the mines.
A fella named Frank Woody was the Missoula agent for the Huntley stage and express line.
Of course, this was a rough and dangerous way to travel. On a single day in September of 1870, one stage tipped over on its side and another rolled twice (no one was hurt and they still managed to arrive on schedule).
Feeling better about modern travel yet?
In July 1870, James H. Mills, editor of the New North-West newspaper in Deer Lodge, "mounted the box ... on one of Huntley's coaches, with 'Black Jack' handling the reins (and) went spinning joyously in consort down the valley" to check out the mines at Cedar Creek for his readers.
"Winding in and out of canyons on a heavy up grade, the coach in two places passed along the mountain points at an altitude of probably 1,000 or 1,200 feet above the river running so close under the road that we could apparently throw a stone into the slender current far below, but which a pistol shot would scarce reach.
"Around these points on the down grade, a fractious horse or a broken wheel would send horses, coach and passengers to a 1,200-foot eternity in twenty seconds."
On this particular trip, eternity was avoided, with Mills writing, "Perkins' – 25 miles – was reached in two hours; supper there, and away again over Flint Creek hills, and into the timber flats below Charley McCarty's by dusk. Newman's by midnight; Missoula for a daylight breakfast; Frenchtown for fresh horses, and Petty's for dinner.
"The mouth of Cedar is 165 miles from Deer Lodge. The stages now make the trip in 23 hours."
The trip between Deer Lodge and Superior, these days, takes between two and three hours (barring construction delays) in air-conditioned comfort, and at little risk to life and limb.
Even as roads and stage coaches improved in the early days, the risks remained. "As the Bitter Root coach was coming down last week," reported the Missoulian in 1878, "the front wheel broke on the down grade, releasing one of the wheels, and throwing the driver, Bill McKay, some distance from the coach.
"The team started on a run; and Mrs. W. J. McCormick, the only passenger, threw her babe out of the coach as gently as the circumstances would permit, and retained the seat behind the runaway team to the station – some two miles."
Amazingly, the child wasn't hurt and the driver "came off with nothing worse than a strained ankle."
By now, I suspect you may be forming a slightly better perspective on Montana's road construction season, but if not, ask yourself: What's the likelihood of being confronted by armed bandits on your travels down the Interstate?
The possibility was real back in Montana Territorial days. Some chilling stories next week.
Jim Harmon is a longtime Missoula news broadcaster, now retired, who writes a weekly history column for Missoula Current. You can contact Jim at harmonshistories@gmail.com.