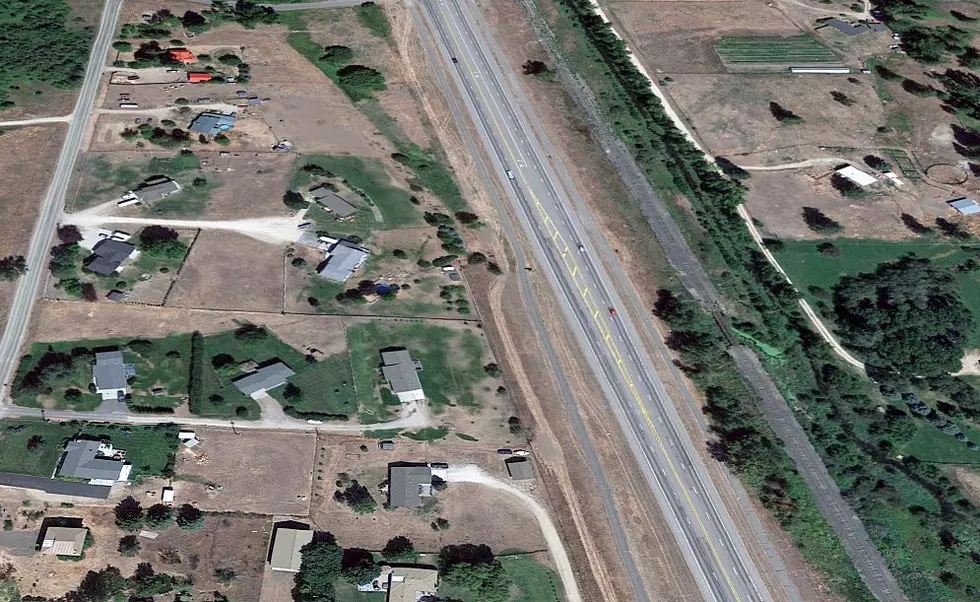 MDT to expand Highway 93 study into Missoula city limits
US Highway 93 between Lolo and Florence. (Googe Earth)
Martin Kidston
(Missoula Current) The Montana Department of Transportation on Wednesday said it will expand its study of the Highway 93 corridor – initially planned from Florence to Lolo – all the way into Missoula.
The agency said its study is making headway but will now be expanded to bring it up to the Missoula city limits due to public feedback. In recent months, MDT said potential improvements could include improved lighting, reduced speeds and wildlife crossings.
MDT Missoula District Administrator Bob Vosen said the results of the expanded study will be included with information and proposed alternatives that are determined for the study's initial portion from Lolo to Florence.
"In this first phase of the study (Lolo to Florence), crews have completed environmental, crash, and traffic data collection," Vosen said, adding that the traffic analysis is currently in progress. "The feedback we have received so far is incredibly valuable in understanding issues the community sees on the highway."
In partnership with Robert Peccia and Associates, the expanded study will now extend just past the Bitterroot River bridge, ending at the intersection near Walmart.
Vosen said the study team will facilitate meetings with landowners, businesses and stakeholders in the area. Public meetings are also planned this year to collect additional feedback and to present leading concepts.
"The Bitterroot Valley corridor is a major priority for both MDT and Robert Peccia and Associates, and this study is focused on identifying needed safety improvements," said Sarah Nicolai with RPA. "As existing funding is limited, we are working to seek supplementary funding. We recognize the urgency for improvements."
In January, Nicolai said improvements could include improved lighting, reduced speeds, intersection improvements and potential wildlife crossings.
Nikolai said the highway can be difficult for animals to navigate, and several locations have been eyed for potential improvements. Portions of the Lolo Creek bridge are passable for large mammals, but rip-rap walls at its base are not ideal.
Crashes remain an issue within the corridor as well, according to an analysis of safety trends. From 2016 to 2020, it identified 198 crashes including two fatalities. Of the crashes, 55% were animal related and 42% occurred at night.