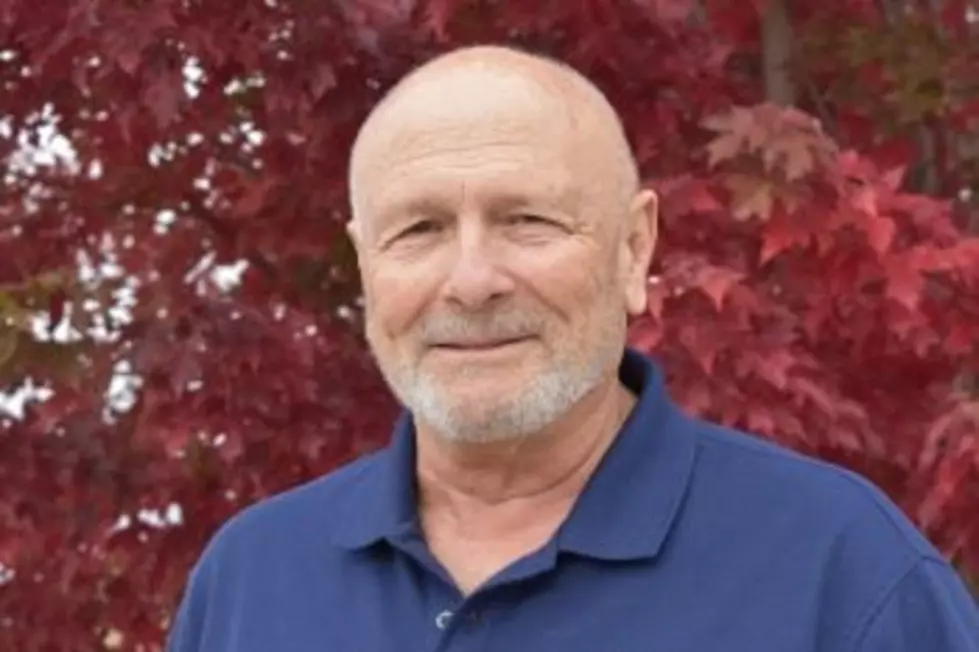 Harmon's Histories: The tragic end of murderess Mary Drouillard's tale
Jim Harmon is a longtime Missoula news broadcaster, now retired, who writes a weekly history column for Missoula Current. You can contact Jim at harmonshistories@gmail.com.
For the past four weeks, we've been recounting the incredible story of a young French-Canadian woman who was the talk of the town in Missoula for a decade – the 1870s: Mary Angelina Thibeau McWhirk Buker Drouillard.
She divorced husband No. 1, Cyrus McWhirk. She locked husband No. 2, Dr. John Buker, out of his own home, forcing him to divorce her. She was convicted of shooting and killing husband No. 3, Sheriff Moses Droiullard, although there were doubters. She served three years of a fifteen year prison term before being pardoned and released in 1882. 
Then Mary virtually disappeared from sight – at least from the newspaper headlines. She likely moved to Walla Walla, Washington, where her mother lived.
Today, we conclude our series with accounts of the tragic years still ahead for Mary and her children.
Mary's first child, Rose Clarisa Harder McWhirk (known as Clara), was born in 1872, after Mary and Cyrus McWhirk had broken up, then reconciled. Four years later, when Mary successfully sued for divorce, Clara went to live with her uncle, William McWhirk, in the Bitter Root valley. 
On March 9, 1882 – while her mother was still serving time at the state penitentiary – Clara died of Rocky Mountain spotted fever, or simply "mountain fever," as it was known then. She was just 10 years, 3 months and 13 days old.
Mary's second child, Georgianna (Georgia or Georgie) McWhirk, born March 25, 1875, stayed with her mother through Mary's three marriages. She was there – in the room – when Sheriff Drouillard was shot and killed in December, 1878. After that she, too, went to live with her uncle, William McWhirk, in Corvallis.
At some point after Mary got out of prison in 1882, she was "reunited with Georgia and Albert (and) may have gone to see her parents at Walla Walla," according to Montana Historical Society researcher Ellen Baumler (now retired), in her book, "Dark Spaces."
Fast forward to July 11, 1891. Daughter, Georgie, now aged 16, married H. F. Squire in Tacoma, Washington.
Around that time a photo was taken, which recently was posted on-line by "cmlynette" as part of the genealogical research done to create the "Hodson Family Tree."
Now, it's impossible to know whether this photo of Georgie represents a likeness of her mother, or father, or both – but we do finally have a possible insight into what the mysterious Mary Angelina Thibeau may have looked like.
Sadly, Georgie, like her sister, died far too young. Eighteen hours after giving birth to a daughter, Helen Georgia Squire, on October 11, 1892, she died from eclampsia. She would have been but 17 years old at her death.
Mary's third child, Albert Joseph Drouillard, who was likely born on January 25, 1878 (although there is one credible account that it may have been as late as December of that year), was immediately taken into the care of Missoula's Sisters of Charity, after the arrest of Mary for the shooting of the Sheriff.
The Sisters of Charity was an order of Catholic nuns from Montreal, who came first to St. Ignatius in the mid 1860s, and later to Missoula in the 1870s where they established what would eventually become Sacred Heart Academy and St. Patrick Hospital.
Albert Drouillard was counted in the 1880 census as a pauper living with the Sisters, whose other charges included boarders, students, and orphans.
According to census data over the following decades, plus searches of city directories, we have learned that Albert attended school through the 8th grade, and by 1902 was living in Anaconda where he was employed as a hostler for the Butte, Anaconda and Pacific Railway. That's the same job his namesake father, Moses Drouillard, had when he was 10 years old!
The 1910 census indicates Albert was a switch-man in the Missoula rail yard, and was listed as a "cousin," living in the household of Charles H. and Janice B. Kiesling. Janice, it turns out, was the daughter of Anderson Buker and his wife Solitude Tebeau Buker (Mary Angelina Thibeau's sister).
Anderson Buker died in 1905. Records show his widow, Solitude, was living in Portland, Oregon in 1910, with her son and daughter. That will become important in just a moment – so be patient.
By 1915, Albert was working for the Missoula Crushed Rock & Gravel Company, but three years later had moved to Tacoma, employed as a brakeman for a railroad. A few years after that, 1919, he was living in San Francisco and had married a German immigrant, Katherine Shuler.
The couple had one daughter, Florine. Albert died May 4, 1959 in Portola, CA. Katherine died on October 9, 1969 in Marin County, just north of San Francisco.
Now, let's take a u-turn and return to Albert's 1918 World War I draft registration card, mentioned in an earlier segment of this series. Not only did it reveal a birth date that conflicted with other well-researched documents, but it mentioned a next of kin: a mysterious Mrs. Eugene Ducbri of Portland, Oregon.
Who could she be? There are only three or four possible relatives we can link to the Portland, Oregon area at that time, and two are highly unlikely.
My friend and researcher Bill Lawrence tells me, "Moses (Drouillard) may have had a sister or two in Portland, but no information has been found. Moses came from Portland. Since Mary shot Moses, it may be unlikely that there was a connection between Mary and her former sister-in-law."
So that leaves us with only two possible relatives of Albert Drouillard: his mother, Mary Angeline Drouillard, or her sister, Solitude.
To conclude that Mrs. Eugene Ducbri is Mary, requires us to believe that Albert's mother had re-married, then moved to Portland to be near her sister Solitude. No record has been found to support that. But my inclination is to believe it. As Bill Lawrence has said along this journey, "she did know how to get married!"
Further, we have no idea when Mary died. Virtually every document lists her approximate date of birth, but leaves blank the space for date of death. She apparently really wanted to disappear. 
Solitude's first husband, Anderson Buker, had died but there is no indication that Solitude had re-married, resulting in a name-change. So, for lack of data, the mystery must remain just that – a mystery: Who was Mrs. Eugene Ducbri?
In the end, as in so many points along the way, we simply can't be certain what the data is telling us – and, as stated at the outset of this series – there comes a time when you just have say you've done the best you can, and accept that you may never be able to solve all the mysteries, or answer all the unresolved questions.
We did discover a few fun things along the way. For instance the spelling of Mary's maiden name varied widely in document searches, including Thibaut, Thebeaw, Thebbeau, Thebeau, Tebeau, Thiebeau, Tebau and Thibault. Then, there was the Angelina vs Angeline question.
Our attempts to figure out how to pronounce the name, Drouillard (also spelled, Druillard) led to some interesting variations: Drool-ee-yard, Drew-lard, Drew-Yard and Dew-yah as examples. 
Again, I express my deep thanks for the assistance of Keith Belcher at the Missoula county records center who found many of the historical documents on which the stories are based. 
As for Bill Lawrence, my friend and retired attorney, whose passion for genealogical research is unmatched – what can I say? Bill probably put in more hours on this project than many of his cases and clients during his working years. You are a gem. Thank you.
Those hours aren't billable, are they?
Jim Harmon is a longtime Missoula news broadcaster, now retired, who writes a weekly history column for Missoula Current. You can contact Jim at harmonshistories@gmail.com. His new book, "The Sneakin'est Man That Ever Was," a collection of 46 vignettes of Western Montana history, is now available at harmonshistories.com.