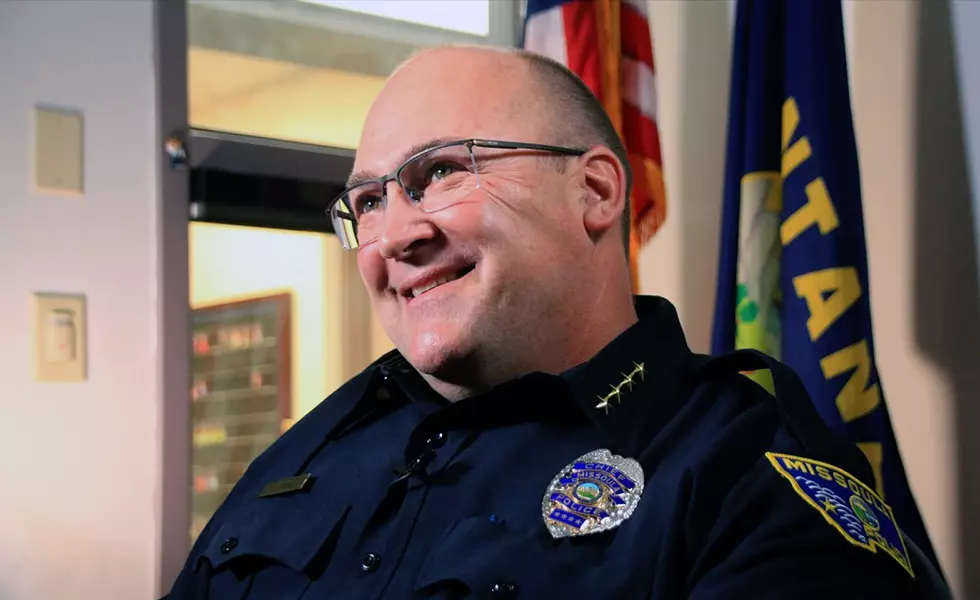 Missoula city leaders praise outgoing police chief, pledge transparency in recruitment
Missoula Police Chief Jaeson White. (Photo courtesy of the City of Missoula)
Martin Kidston
(Missoula Current) The mayor of Missoula and members of the City Council praised outgoing Missoula Police Department Chief Jaeson White for his service to the city on Monday night and pledged a transparent process when seeking his replacement.
White, who served three years with the city, plans to retire at the end of March, concluding nearly 35 years in law enforcement.
"We're pleased that he chose to spend the last three years with us, and we're grateful for his thoughtful leadership," said Mayor Jordan Hess. "I want to assure the council and public that we'll have a robust, transparent recruitment process."
In announcing White's plans to retire on Monday, the city touched on a number of issues White helped lead and address in Missoula, including a formal officer training program, a modernized use-of-force policy, and better public reporting.
During his tenure, White also implemented the department's first strategic plan, created a new Reserve Office Program, and followed police staffing studies to make efficient use of patrol officers.
"It has been my privilege to serve the men and women of the Missoula Police Department and this community," White said in a statement. "The Missoula Police Department is an excellent organization, and I am honored to have had the opportunity to help continue to move it forward."
White was initially hired by former Mayor John Engen, who cited White's "extensive experience in the field," his role with the California Highway Patrol, and his administrative skills. White's first day on the job was March 1, 2020.
"After 34 years in the law enforcement profession, it's time to enjoy the slower pace of life offered by retirement," said White.
In its announcement, the city said its leadership team would begin its search for a replacement. Hess reaffirmed that approach on Monday night.
"We'll be doing some interviews with members of the police department, members of other agencies and community partners that work closely with the police department," Hess said. "After that, we'll design a recruitment process. It'll be inclusive and I will provide an update when we have a process on that. I view this appointment as being a consequential hire and one that will get the full attention it deserves."
Several members of City Council thanked White for his service including Stacie Anderson, who participated in the recruitment process that landed the current police chief three years ago.
"I was the council rep when we hired Chief White and it was a robust process," Anderson said. "I'm sad to see him go after his decades of service. But now we have an opportunity to fill that seat after engaging in the process again."