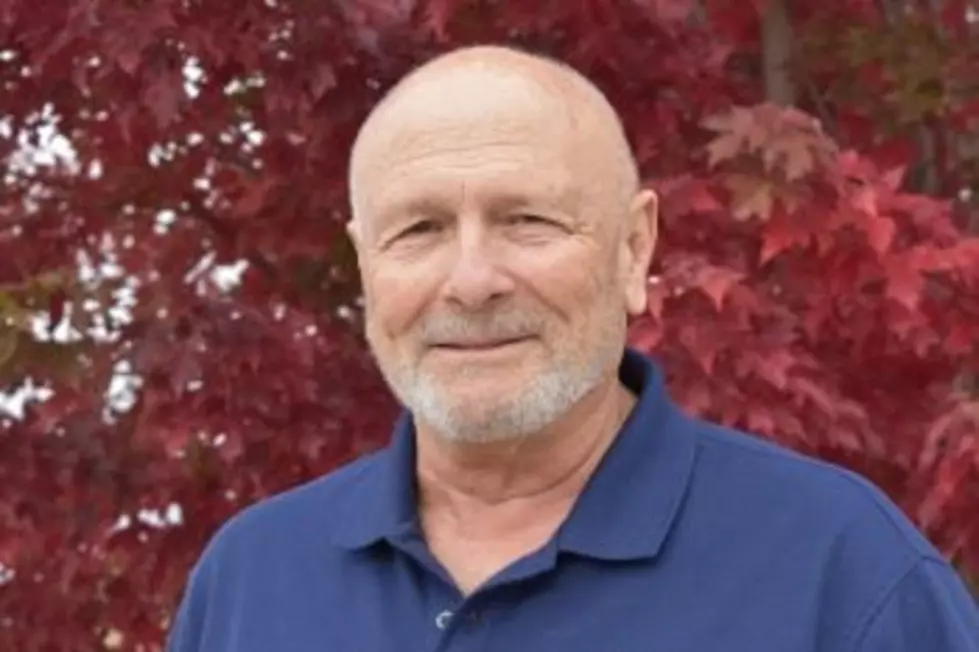 Harmon's Histories: Missoula's first doctor married, divorced, died mysteriously
Jim Harmon is a longtime Missoula news broadcaster, now retired, who writes a weekly history column for Missoula Current. You can contact Jim at harmonshistories@gmail.com.
Today we continue our series of reports about three high-profile, early day Missoula men and their connection to a young French-Canadian girl.
It is a web of marriages, divorces, scandals and, eventually, murder.
Last week, you learned about Cyrus McWhirk, a prominent businessman in the community who the records reveal was a wife-beater and drunkard, and who died penniless.
The second of our prominent Missoula men entangled with Marie (Mary) Angelina Thibault McWhirk is the only apparent good guy in the trio – a man who became a victim of the battered young woman, after having tried to help her repeatedly.
John Black Buker was born on April 6, 1818 in Ohio, where as an adult he studied and practiced medicine.
Genealogical research and other documents reveal a somewhat contradictory array of stories about Buker from that point forward.
Records show he married Miss Rebecca Dean, with whom he had four sons. Another story identifies his wife as Miss Mulvane, not Dean, listing the same four sons. Curiously, one of the four sons was named John Mulvane Buker.
But all this may simply have been a mistake made by modern-day researchers. Other records reveal Rebecca's middle name was Mulvane, her mother's maiden name.
In 1850, after practicing medicine in Ohio for a decade or more, Buker left his wife and family, striking out for the gold fields of California. We don't know the exact date he left. It most likely was very late in the year, as Rebecca delivered a fifth son, John M. Buker, on either August 3rd or September 3rd of 1851 (records vary).
In California, Dr. Buker became engaged in both mining and banking at Placerville, but did not practice medicine.
In 1858, we find Buker in Lewiston, Idaho, involved in the freighting business. He's next documented to be in Helena, and eventually in Missoula Mills in 1866. Another version (this one lacking supporting data) had him coming to Montana via Fort Benton.
For the residents of Missoula Mills, a newly created Western town, Buker's arrival was a godsend. Records indicate he was the county's first physician, establishing "a large medical practice" and immediately catching the attention of Major John Owen.
Owen asked for Buker's assistance in helping sick Native Americans both in the Bitter Root and at the reservation. Buker quickly learned the Indians' language and earned their trust.
In addition to his medical practice, Dr. Buker opened what may have been Missoula's first pharmacy. At one point, the Deer Lodge newspaper, the New North-West, noted Buker was "in town this week (purchasing) a $2,000 bill of goods from one of our druggists."
Buker's meteoric rise as a highly respected member of the community probably explains why, between 1867 and 1870, he was appointed a probate judge, helped plat the townsite of Missoula and helped found the Missoula Masonic Lodge. Then, between 1870 and 1874, he served as the county coroner and superintendent of schools.
We are unable to document what the relationship of John B. Buker might have been with his wife, Rebecca, and his children after he left them in Ohio in 1850. But it's clear he stayed in touch, as most of the family eventually found their way to Missoula County.
At some point, Dr. Buker and his wife divorced. She is documented to have filed "a partition suit," which would have divided the land that they owned in common. Then, on November 6, 1872, she married Samuel Wolf(e) in Coshocton, Ohio.
Anderson Buker joined his father in Missoula in 1868 after being discharged from the army. Within months, on February 22, 1869, Anderson married Solitude "Satie" M. Thibault (Mary Angelina Thibault WcWhirk's older sister) in Grass Valley near Frenchtown. He was 25, she was 16.
In June of the next year, the 1870 census lists Dr. John B. Buker as living in the same household as Anderson, Solitude and their infant baby. Anderson is a deputy sheriff with $1,000 in real estate assets, while Dr. Buker interestingly is listed as having $1,000 in personal assets, but no real estate holdings.
An advertisement in the Missoula and Cedar Creek Pioneer newspaper in December 1870 confirms that Dr. Buker's office was "at Anderson Buker's residence, Missoula City, Montana Territory."
So we know the connection between the Bukers and the Thibaults dates back to the late 1860s. Perhaps he was the Thibault family's physician. 
Dr. Buker is documented caring for Mary Thibault in March, 1875, just before Mary divorced Cyrus McWhirk. Divorce papers included Dr. Buker's statement that he stopped at the McWhirk home to check on Mary, finding her to be "suffering from (lack) of food." He prepared her a cup of tea and a piece of dry bread – the only food in the house -  and stayed with her all day into the night.
Judge Hiram Knowles granted Mary's divorce from Cyrus McWhirk on July 1, 1876.
Only days later – 50 days to be exact – on August 20, 1876, Judge Frank Woody married "J. B. Buker to Mrs. Angelina McWhirk," at Dr. Buker's home. Dr. Buker would have been about 59 years old at the time; Mary (the sister of his daughter-in-law, Solitude) was about 21 years of age.
Why did they marry? Did Dr. Buker love the woman? Did he feel sorry for her, given all he knew about her treatment at the hands of her first husband? Did he just wish to protect her? We don't know. We only know that the marriage failed very quickly and very bizarrely.
In Dr. Buker's own words, "On or about the first day of April, 1877, (Mary) deprived me of my bed and refused to be with me, (locking) the doors of the rooms in which we lived and hid the keys." Not only that, he alleged she "nailed up the door leading from my office to our bedroom and kitchen."
Those actions left Buker with no option but to check into the Kennedy House for board and room, where Isaac Beattie, the hotel clerk and bookkeeper, described the doctor as "very much troubled in mind."
While the good doctor was forced to live at a local hotel, he said Mary "sold and dispersed of all the goods and chattels that I owned such as a cooking stove, dishes, etc., and left" to live in Frenchtown!
In May of 1878, Frank Woody, the man who married the couple, now served as Dr. Buker's attorney in filing his divorce from Mary (the document from which the above quotes were taken). 
As was common in the day, a "referee" was appointed by the court to review the merits of the case. Based on the evidence forwarded by the referee, District Court Judge Hiram Knowles granted the divorce on July 2, 1878.
Less than four months later, on October 21st, Dr. John B. Buker, age 63, died.
His obituary read, in part: "The good that he has done lives after him: no summons to come to the bedside of the afflicted, and no cry of suffering, ever fell unheeded upon his ear. His faults were to himself and not to his kind."
His fellow Masons, including C. P. Higgins and W. E. Bass, honored "Brother John B. Buker, the first Worshipful Master of this lodge," ordering "the Lodge be draped in mourning and members wear the usual badge for thirty days."
The large funeral procession was composed of the many "friends who had known the Doctor's kindness of heart and services for humanity."
Dr. Buker's first wife, Rebecca, who was widowed when she moved to Montana to be near a number of her children, died on August 25, 1910 in Victor.
The book, "Bitter Root Trails IV – The Victor Community," published in 2007 by the Bitterroot Historical Society and the Victor Heritage Museum, assisted by Dale Burke at Stoneydale Press, contains a chapter on the extensive history of Buker family members who settled in the valley, written by Kay Buker Neal.
She noted, "At the present time (2007), the Buker homestead has been in the family for one hundred twenty-five years. During that time, six generations of Bukers have lived in the Victor area."
Our attention now turns to the third of three prominent Missoulians whose relationships with young Marie (Mary) Angelina Thibault ended badly – this one particularly badly – with his murder.
Was it Mary who killed Missoula's 11th sheriff, Moses M. Drouillard, whom she married just months before his death? The jury convicted her, but there were others arrested.
And, what about this fellow "French Mose" Druillard? Turns out he was not particularly well respected in his short career as a lawman in western Montana.
That story next week.
This series would not have been possible without the assistance of Keith Belcher at the Missoula county records center who found many of the historical documents on which the stories are based. Also invaluable was the assistance of Bill Lawrence, a friend and retired attorney, whose passion for genealogical research is unmatched. 
Jim Harmon is a longtime Missoula news broadcaster, now retired, who writes a weekly history column for Missoula Current. You can contact Jim at harmonshistories@gmail.com. His new book, "The Sneakin'est Man That Ever Was," a collection of 46 vignettes of Western Montana history, is now available at harmonshistories.com.
https://missoulacurrent.com/art/2021/02/missoula-murder/