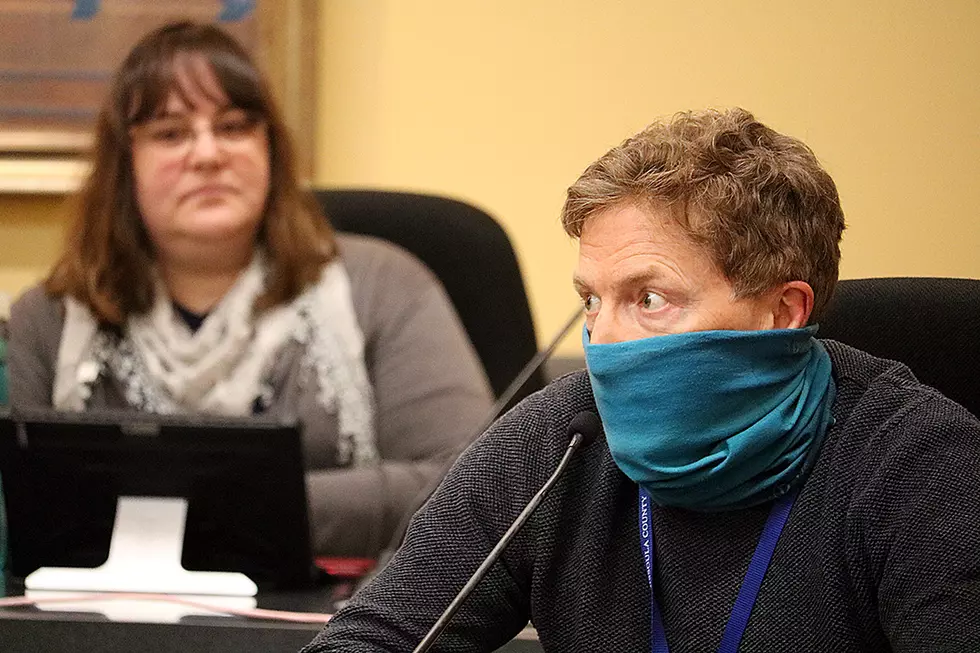 Missoula County joins city in supporting face mask order in all businesses
State health officials on Thursday reported 10 new cases of COVID-19 in Missoula County, just as county commissioners placed their full support behind an ordinance that will require face masks in all local businesses.
While the timeline of that mandate remains unknown, the Missoula County Attorney's Office will determine if the authority behind such an order lies with the City-County Health Officer or the local health board.
The health board was set to meet in mid-July, but Health Officer Ellen Leahy is working to expedite the meeting.
"Right now, attorney's are figuring out where that authority lies," said Commissioner Josh Slotnick. "It'll be nailed down by either (Leahy) or the health board, depending on where the legal authority lies."
For the second time this week, Montana set a new daily record in the number of COVID-19 cases reported statewide. While the 56 cases reported Monday set a new daily record, the state surpassed that on Thursday with 67 new cases.
As early as Tuesday, Missoula County commissioners began exploring the possibility of mandating face masks in public, and Leahy said she supported the effort, calling it a strong tool in curbing spread of the virus.
But questions over enforcement and authority must be resolved before such an order can be issued.
"Our letter to (Leahy) is a letter of support. She already knows this needs to be done. We're not telling her something she doesn't understand," said Slotnick. "But this could be potentially controversial, and I think it's really important we let her know we support her in this. We're on her side, and we're lending her our voice of support and enthusiasm."
Other states and cities have issued mandatory mask orders, though Montana has not taken such action.
Citing the rapid spread of the virus in Missoula over the past week, Mayor John Engen on Wednesday signed a letter to Leahy urging "haste in putting the order in place."
Slotnick, chair of the Missoula County Board of Commissioners, added his name to the request. It now has the full support of most elected officials in Missoula.
"The enforcement piece of this would lie more with the Health Department in the way they already have regulatory power over certain businesses that have food and beverage licenses," Slotnick said. "All businesses have to get a license from the city if they're operating in the city. Anybody with a business license, this would apply to."
Slotnick said the county would lend enforcement support if asked.
"We would entertain any ask very seriously," he said. "When we get an ask, we will take action."