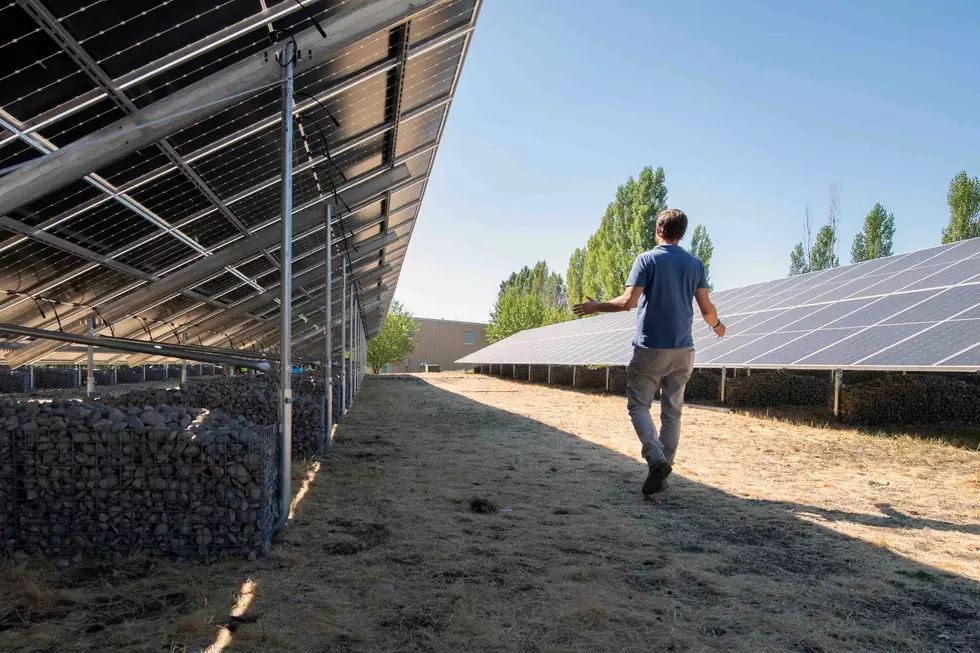 Missoula, Bozeman & NW Energy agree on terms of green tariff
Newly installed solar panels at the city's wastewater treatment facility. (Kevin Moriarty/Missoula Current file)
Martin Kidston
(Missoula Current) The years-long effort to craft a green tariff in partnership with NorthWestern Energy is set to reach a milestone in the coming weeks with the signing of an agreement between the project's partners.
But those behind the effort on Monday said the biggest challenge may be yet to come, and that's getting approval from the Montana Public Service Commission.
"We're getting really close to having a term sheet," said county planner Caroline Bean. "We're pretty much all in agreement on it."
Bean described the term sheet as the terms of agreement that outline each member's responsibilities, the procurement process and regulatory approval, among other things.
Signing of the terms would mark progress in an effort that began two years ago when the city and county of Missoula, along with the city of Bozeman, set out with NorthWestern Energy to create the state's first renewable rate option, or green tariff.
Both Missoula and Bozeman have goals to achieve 100% clean electricity by 2030, and the renewable rate option is needed to get there. The effort's partners hired Energy Strategies early on to help navigate the process, and Bean said the firm will be helpful in getting approval from the PSC to implement the work.
"This next phase of going before the PSC to get regulatory approval will probably be the hardest part of the project," said Bean. "It's going to be easier if NorthWestern and the parties are hand in hand. We'll also have our consultants on board to help us navigate that process."
The tariff would allow customers of regulated utilities to buy power from newly developed renewable energy sources through special rate, or tariff.
Such programs are optional and often allow larger commercial or industrial customers to purchase bundled renewable electricity from special projects through a special utility rate, or tariff, according to the EPA.
County officials on Monday said NorthWestern has been helpful in moving the project forward.
"Things have been moving much more quickly as of late," said county planner Chet Crowser. "It's been a 180 in the conversations we've had. We've had a ton of progress."