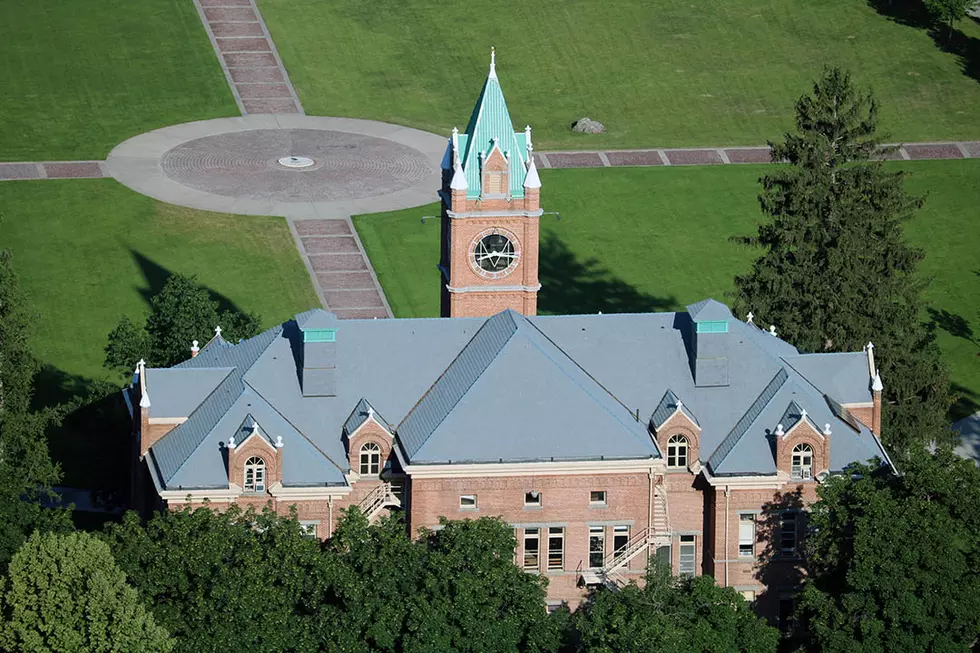 UM to offer Indian law course over the summer
Jack Rinck of the Associated Students of the University of Montana was the bill's only listed opponent. He said the bill attempts to solve a nonexistent problem and hinders students' rights. (File photo)
Students and law practitioners once again have the opportunity to study Indian law this summer with the Alexander Blewett III School of Law at the University of Montana.
The 11th annual Summer American Indian and Indigenous Law Program offers nine weeklong courses from June 4 to Aug. 3. Expert Indian law scholars and practitioners from around the country will lead the courses.
Participants in the program may choose from any of the nine courses – or take them all. Courses will be offered for law credit for matriculated law students and cross-listed for graduate credit. Law students enrolled at other institutions can submit a summer application for admission. Practicing lawyers may be eligible for continuing legal education credits.
Applications are online.
Zac Hixson, American Bar Association representative for the Blewett School of Law, took three summer courses through the 2017 program.
"The program's professors and course content were absolutely top-notch," Hixson said. "Criminal jurisdiction in Indian Country was one of the most relevant and interesting classes of law school. I still enjoyed my Montana summer because the classes end by midmorning. I highly suggest taking advantage of this program."
Hixson is on track to earn his Juris Doctor degree in 2019.
The majority of the curriculum changes each year, and this year's schedule boasts another all-star lineup of Indian law experts. Professors and attorneys from universities and organizations from Alaska, Colorado, Hawaii, Michigan and Montana will cover many topics, including American Indian children, designing government regulations, Alaska and Hawaii Native laws, water law, international law, and public policy.
Those unable to make classes in Missoula can take the Indian Law Research remotely as an online course, Monday through Friday, June 4-8. Attendees must participate online daily to access course materials, contribute to discussions and complete research exercises, but may do so on their own schedule each day.
"If you're at all interested in Indian law, you must take these classes," said Summer Carmack, a 2019 Juris Doctor candidate and upcoming president of the Student Bar Association at the Blewett School of Law.
"I took five classes for six credits during the summer of 2017 and learned so much," Carmack said. "The classes were so interesting and fun. I am now pursuing a certificate in American Indian Law to accompany my law degree."
In addition to the Summer American Indian and Indigenous Law Program, students and practitioners have a pro bono opportunity to take part in the 100th annual Crow Fair Celebration Powwow and Rodeo in Crow Agency, Montana.
The Blewett School of Law recently received funding from the Montana Justice Foundation to support a weeklong service trip to the Crow and Northern Cheyenne reservations in August. The Aug. 14-19 trip includes visits to aid clinics at Crow Fair and with the Northern Cheyenne.
This trip will function as a travelling legal aid clinic, where law students and faculty take walk-in appointments for people who need assistance with civil legal matters. Student volunteers will conduct initial intake, screening and issue spotting, and will observe volunteer attorney consultations.
An abbreviated schedule of the summer program is below.
·         June 4-8: Indian Law Research (online) with Professor Stacey Gordon Sterling, UM Blewett School of Law.
·         June 11-15: Mastering American Indian Law with Professor Maylinn Smith, UM Blewett School of Law.
·         June 18-22: American Indian Children and the Law with Professor Kate Fort, Michigan State University College of Law, East Lansing, Michigan.
·         June 25-29: Designing Effective Governmental Regulations with Danna Jackson, chief legal counsel, Montana Department of Natural Resource & Conservation, Helena; and UM public administration Professor Sara Rinfret.
·         July 2-6: Alaska Native Law and Policy with Matt Newman, staff attorney, Native American Rights Fund, Anchorage, Alaska.
·         July 9-13: Native Hawaiian Law with Professor Melody Kapilialoha MacKenzie, William S. Richardson School of Law, Honolulu, Hawaii.
·         July 16-20: Water Law in Indian Country with John Carter, tribal attorney, Confederated Salish & Kootenai Tribes, Pablo.
·         July 23-27: Indigenous Peoples in International Law with Professor Kristen Carpenter, University of Colorado School of Law, Boulder, Colorado.
·         July 30-Aug. 3: Public Policy and the Tribes with UM public administration Professor Adam Brewer.
·         Aug.14-19: Pro Bono Service Trip to the Crow Fair Celebration Powwow and Rodeo, Crow Agency.