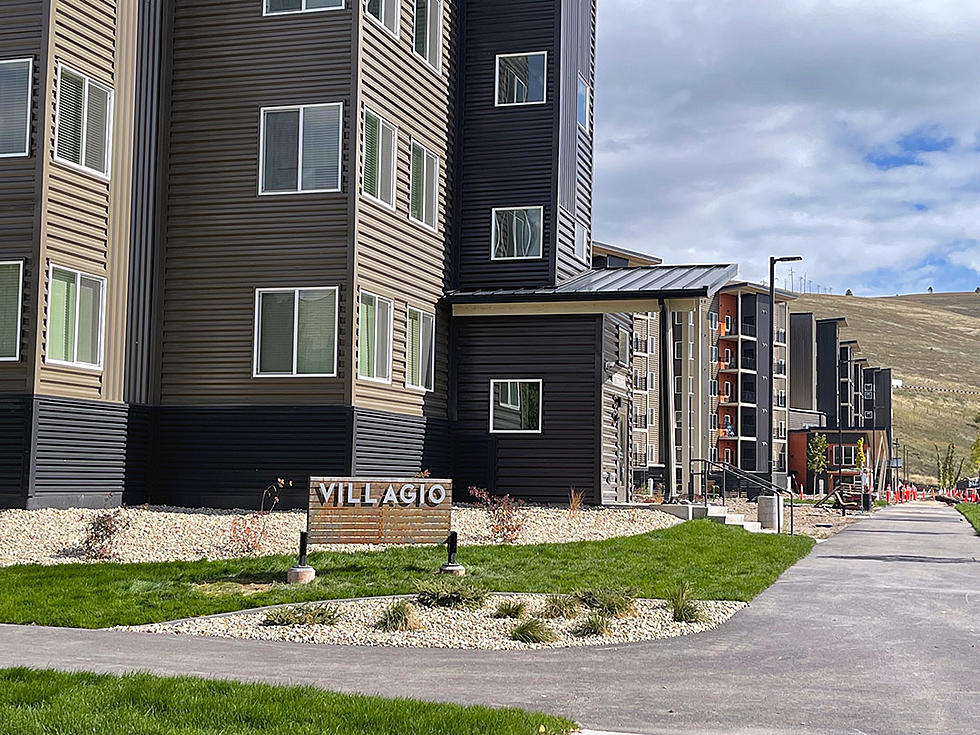 New zoning bills have City of Missoula racing to adopt changes
An apartment project in Missoula. (Missoula Current)
Martin Kidston
(Missoula Current) A number of bills passed by the Montana Legislature has the City of Missoula racing to amend portions of its zoning code to comply with new laws, including a reduction in parking, removal of certain design requirements, and adhering to shortened review periods.
City planner Madson Matthias unveiled the proposed changes on Wednesday in what the city has dubbed an interim urgency zoning ordinance. The changes to Title 20 come in response to seven specific bills passed by the Legislature, all effective on or before Oct. 1.
The city is eyeing an Oct. 16 adoption date.
"These immediate and short-term effective dates target change at a rapid pace," said Matthias. "This effort on behalf of the state is in large part due to the affordable housing crisis, compounded by increasing material costs and lengthy development schedules."
Among the changes, House Bill 305 will allow microbreweries to obtain a retail beer and wine sales permit, while HB 918 increases the maximum number of children allowed in residential daycare facilities from 12 to 15.
Other changes, such as SB 195, allows places of worship to accommodate overnight guests while SB 178 creates new allowances for data centers, digital asset mining and other cryptocurrency operations.
Some of the changes remain controversial, such as data mining, as well as SB 407, which limits the city's ability to require certain design standards.
"In response to the bill, the city is repealing the design review board, all references to the board, and comprehensively transferring the board's authority to the zoning officer, and in specific cases, retaining the historic preservation commission," said Matthias. "In further response to the bill, the city proposes to repeal design standards expressly related to aesthetic or architectural preference."
While the city has brought the proposed changes before the City Attorney's Office and has worked with other communities on process, Sen. Ellie Hill, D-Missoula, disagreed with the city's interpretation of the intent of certain bills, including SB 407 and its potential impact on historic preservation districts.
"I would ask that you take a little more time on picking winners and losers and what the boundaries of various districts will be," said Hill. "(City staff) is interpreting what we were told at the state level won't be the case, that an apple would not mean an orange, and that a historic district is not an overlay, whether we say the boundaries are the same or not."
City planners disagreed on Wednesday.
"We have had a conversation with the city attorney, and he was quite comfortable with the approach we were taking," said senior planner Laval Means. "We are making a reasonable and appropriate interpretation of SB 407. We're comfortable with the approach that we have."
Other bills, such SB 178 and its nod to cryptocurrency and data mining, stand contrary to the city and county's goals around climate change. The county in 2021 adopted new regulations around crypto operations, dictating where and how such operations can take place.
Among them, areas must be zoned for industrial use and the mining operation must develop or purchase enough new renewable energy to offset its electrical consumption. But under the new state law, the city will have to permit such operations by right in certain districts and treat cryptocurrency mining the same as a data center.
"The cryptocurrency mine we had in Missoula County before took up as much energy as 1/3 of the homes in Missoula County, which further exacerbates the climate crisis and sucks up all our energy, which could lead to blackouts," suggested City Council member Daniel Carlino.
Others also expressed frustration with certain bills but acknowledged there wasn't much the city can do. State law trumps the will of City Council.
"If we have to be in compliance with the state, then that's what we have to do," said council member Gwen Jones.
The seven bills
HB 305: Remove the prohibition on microbreweries from obtaining retail beer and wine sales permit. The city will allow microbreweries to co-locate with retail beer and wine sales under certain conditions.
HB 918: Increase the maximum children allowed in residential day cares from 12 to 15.
SB 178: Add new definitions for data centers and digital asset mining, as well as home digital asset mining. Local governments can no longer treat digital mining differently than a data center.
SB 195: Allow places of worship to accommodate temporary overnight visitors, up to 75 days, for religious retreats, emergencies and "sheltering displaced persons due to hardship or inclement weather."
SB 245: Limit required vehicle parking to 1 space per unit for multi-dwelling buildings in commercial districts.
SB 331: Limit zoning regulations applicable to townhomes, limit review period to 20 working days, and prohibit city staff from imposing conditions of approval.
SB 407: Limit design standards to what is "clear, objective and necessary to protect public health of safety."