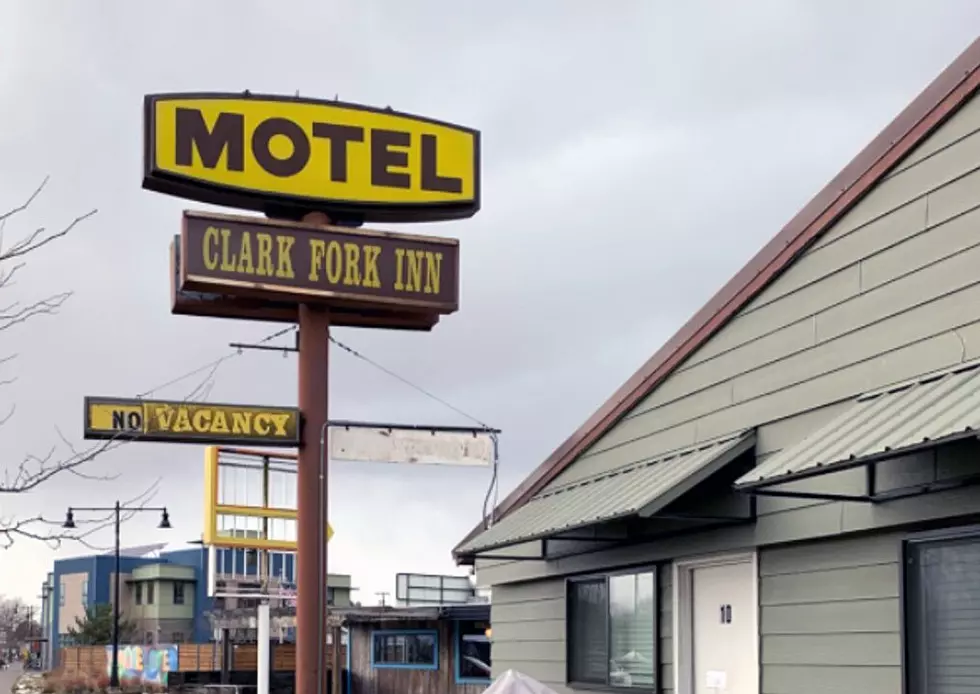 Veteran housing project gets $833K funding boost from Missoula County
Martin Kidston
(Missoula Current) Work to convert an old West Broadway motel into transitional housing for homeless veterans will receive an $833,000 funding boost from Missoula County, which is helping cover some of the project's construction and design costs.
Commissioners discussed the move last week and made the county's contribution of American Rescue Plan Act funding official on Tuesday.
"This funding specifically goes toward the acquisition of the property and some of the design work for the new facility," said county grants administrator Heidi West. "It should be open, hopefully, by the end of next year."
The Poverello Center in 2021 purchased the Clark Fork Inn using $1 million provided by the U.S. Department of Veterans Affairs. The original plan sought to rehabilitate the old motel, but an architect has since determined that new construction would be more cost effective than rehabilitation.
County officials said the change in plans will add an estimated $2 million to the project's initial $3.7 million cost. But other funding sources from the city and county will be applied to the project, including $600,000 in Community Development Block Grants.
The city also has contributed $834,000 in ARPA funding.
"One of the big things the city is supporting is the relocation of the tenants that are currently housed at the Clark Fork Inn," said West. "Without rehousing them, this project would not be possible."
The Housing Montana's Heros program has been operating at the Poverello's existing shelter for the last decade. It serves around 20 homeless veterans in semi-private rooms. But the shelter is still a congregant setting and for some, the atmosphere can be difficult to endure.
In contrast – and in accordance with goals set by the VA – the new residence at the Clark Fork Inn location will offer private rooms. Plans for the new facility include 16 rooms on two stories, along with four rooms that will remain from the old motel.
"The plan is to go to bid later this summer," said West. "Construction would happen next year and it should be operational by the end of 2024."